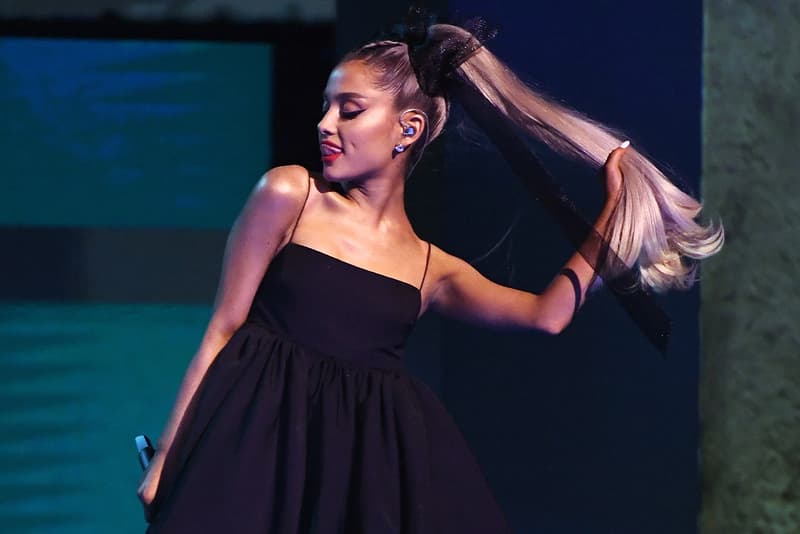 Beauty
Ariana Grande's Grade School Pigtails Serve as the Perfect Accessory to New Perfume Drop Announcement
And she's almost unrecognizable.
Ariana Grande's Grade School Pigtails Serve as the Perfect Accessory to New Perfume Drop Announcement
And she's almost unrecognizable.
Ariana Grande knows how much power her presence holds. What better way to light that fire under the feet of the fans than by announcing a new perfume drop via Instagram with a new hairstyle?
Grande took to her main IG to post a series of pictures featuring her freshly blonde tresses that were styled into two pigtails that only Ariana Grande herself could make the sweetest thing. Don't let the popping hair be a distraction though — the star ended the carousel slides revealing two new fragrances "Mod Vanilla" and "Mod Blush" that are set to drop on December 1 at Ulta Beauty, per her caption. If you know anything about Grande's scents, you know that they sell out quick and fast — so in other words, mark your calendars now.
It may be wishful thinking but it would've been mega to see Grande present the upcoming offerings via an IG visual music video. If the pop God's are listening, this is precisely what we'd like to see as we go into the Christmas season. Who knows, we may even get more hair moments as well. Our fingers are crossed.
View this post on Instagram
---
Share this article