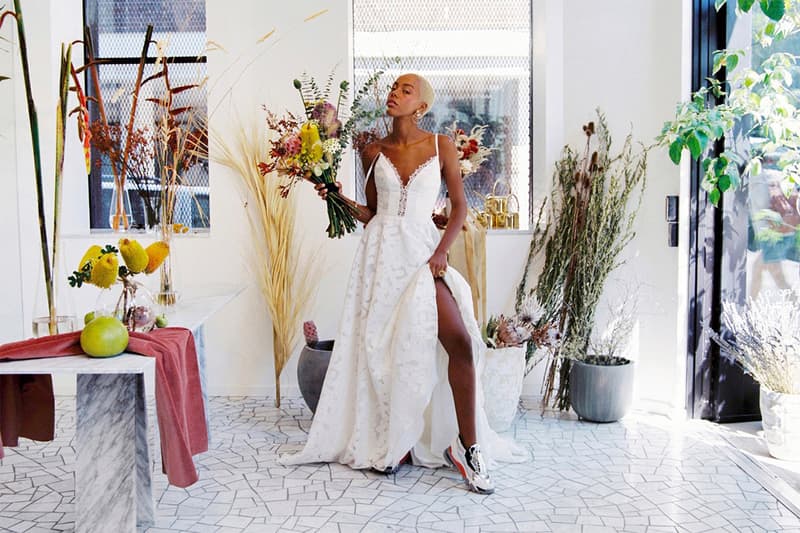 Sex & Dating
This Wedding Trend Raised $1.4M USD for People Like Us
Thanks to online wedding company, Zola.
This Wedding Trend Raised $1.4M USD for People Like Us
Thanks to online wedding company, Zola.
2022 was a major year for weddings after the 2020 pandemic halted plans. This year alone, the industry witnessed over 2.5 million weddings. According to the online wedding company, Zola, weddings weren't the only trend they witnessed this season.
As part of its registry, Zola has allowed couples "to add a personalized cash fund for anything from a 'Newlywed Home Renovation Fund' to a 'Breast Cancer Research Donation Fund,'" read the exclusive press release. This allows them to "infuse their values and beliefs into every part of their authentic wedding day far beyond their registry."
View this post on Instagram

Just this year, its witnessed fundraisers for "Ukrainian relief funds to abortion rights groups, climate change organisations, LGBTQ+ rights and more." According to the press release, newlyweds have used this feature "as a vehicle to give back and raise millions of dollars for charitable causes."
Because 2022 has been a major year for weddings, there's been a "237% increase in the amount of money raised for charity in comparison to 2019." If math is not your forte — that's $1.4 million USD "to a long list of charities via personalized wedding registry cash funds."
Weddings are known to be stressful and expensive, to the point where some tease that "bridezilla" might come loose. As a result, witnessing couples support others on their big day is f-cking beautiful.
---
Share this article