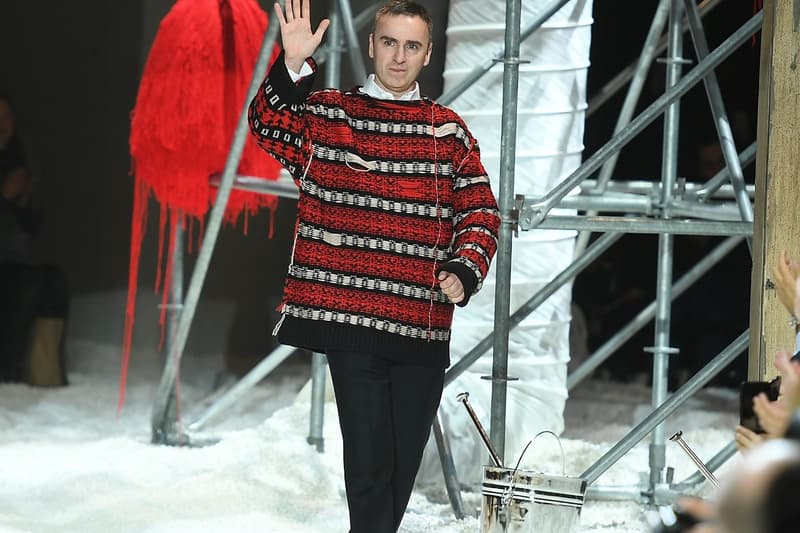 Raf Simons Is Ending His Namesake Brand
After 27 years.
Raf Simons has officially announced the end of his namesake clothing label. Simons took to Instagram to deliver the news after wiping out his entire grid.
See his message to followers below:
"The Spring/Summer 2023 collection is the conclusion of an extraordinary 27 year journey and the final season of the Raf Simons fashion brand.
I lack the words to share how proud I am of all that we have achieved. I am grateful for the incredible support from my team, from my collaborators, from the press and buyers, from my friends and family, and from our devoted fans and loyal followers.
Thank you all, for believing in our vision and for believing in me.
Forward always,
Raf"
In the post, Simons included important people and moments in his life, such as his mother, Alda Beckers, his father, Jacques Simons, "Memory Wear" and the year "1995," in reference to when he dropped his first collection.
Simons showcased his last collection, Spring/Summer 2023, in mid-October during London Fashion Week. The show was rescheduled after Queen Elizabeth's death.
At the moment, there are no further details as to why Raf Simons, the brand has come to an end. However, the designer will continue on as Prada's co-creative director.
Check out the Simons' announcement below.
View this post on Instagram
---
Share this article