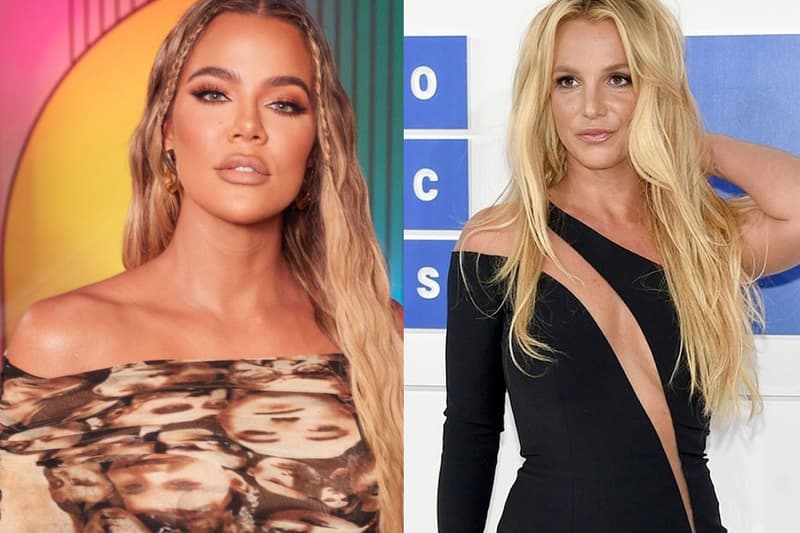 Beauty
Britney Spears Reveals Khloé Kardashian Is Her Hair Inspiration
"She's the reason I crimp my hair now."
Britney Spears Reveals Khloé Kardashian Is Her Hair Inspiration
"She's the reason I crimp my hair now."
In an unlikely turn of events, pop queen Britney Spears just revealed that Khloé Kardashian is her hair inspiration.
Spears shared a picture of Kardashian with curly hair on Twitter with a caption that read "She's the reason I crimp my hair now! How f'n hot is that… but I don't see how hers is more puffy! I'm working on it … she's beautiful."
Naturally, fans were pretty quick to share their thoughts, correcting Spears about Khloe's hair and confirming that it's been curled, not crimped while others stated that it's more likely Kardashian was actually influenced by Spears' early hairstyles. The latter is probably true too, with Spears being one of many pop sensations to adopt the crimped hair trend, something that we've seen make a return amidst the Y2K resurgence.
Take a look at the tweet below, and keep the hair crimpers at the ready.
She's the reason I crimp my hair now ??‍♀️ !!! How f'n hot is that … but I don't see how hers is more puffy !!! I'm working on it … she's beautiful !!!

?: @khloekardashian pic.twitter.com/swGcLQdZtQ

— Britney Spears ?? (@britneyspears) November 8, 2022
---
Share this article