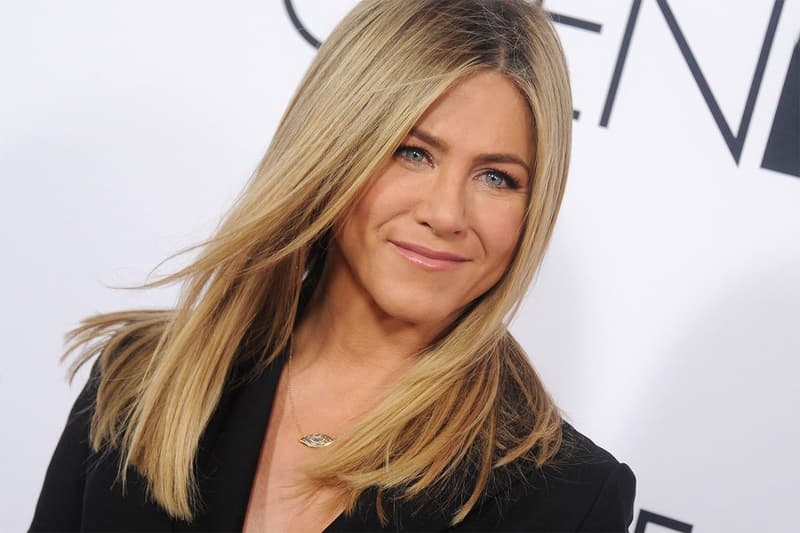 Beauty
Jennifer Aniston's 34DD "Hair Bra" Will Put Even Victoria Secret to Shame
This is a new era for the star.
Jennifer Aniston's 34DD "Hair Bra" Will Put Even Victoria Secret to Shame
This is a new era for the star.
Jennifer Aniston is known to keep a low profile, but those are the ones that are notorious for causing good trouble when the occasion calls for it. The superstar took it all off (tastefully) on Instagram, wearing nothing but extra-long hair extensions as a bra, and it's quite the statement.
In IG shoot for Allure, the Friends actor shows off super luxe and long golden blonde tresses, which is a big contrast against the usual chest-length cut the star usually sports. The hairstyle has been her longest hairdo for the last three decades, making this look the lengthiest hair update we've seen from her ever. The shoot stems from Aniston's interview with Allure, where she opened up about IVF treatments and reproductive rights, revealing a more vulnerable side of the megastar and cementing the need to go big and bold for the feature.
Mature women such as Gwyneth Paltrow and Jennifer Aniston, having the courage to bare it all and embrace their bodies, set the standard and the tone for where we are in America with women's rights and the freedom of choice. Job well done, ladies.
View this post on Instagram
---
Share this article