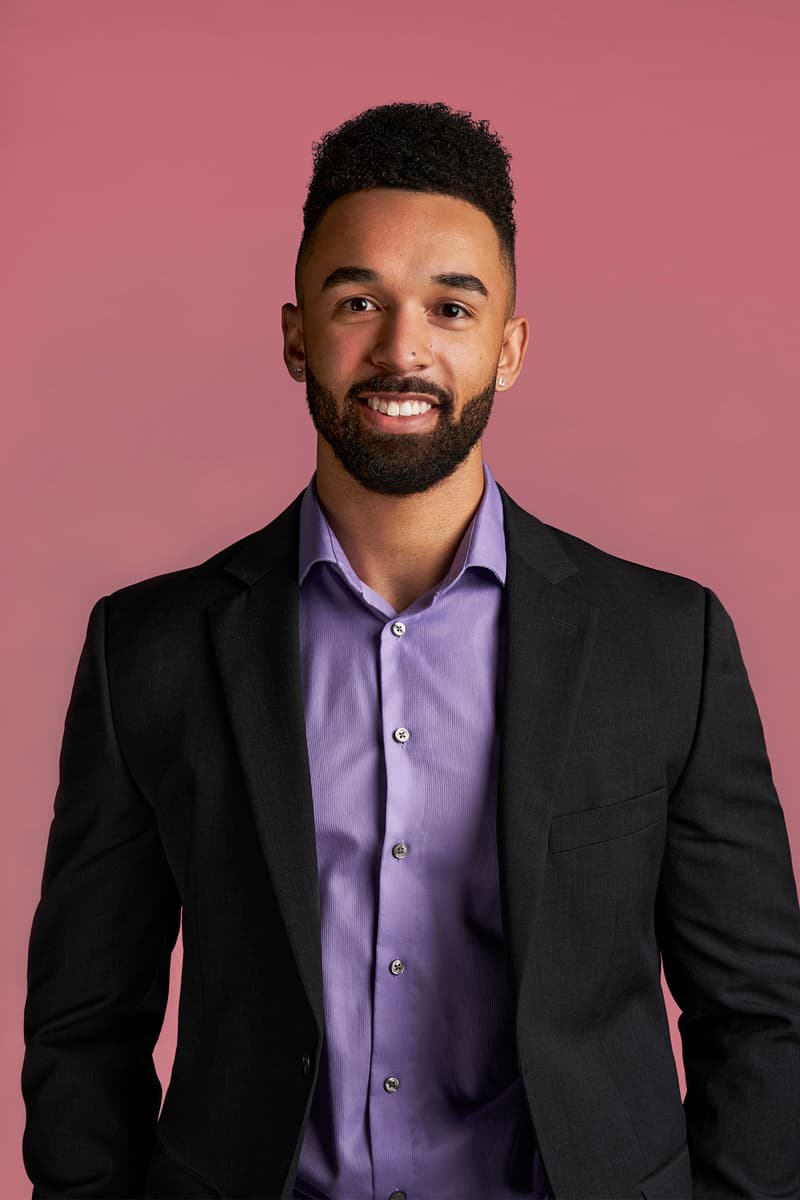 Every Red Flag Bartise Revealed on 'Love Is Blind' Season 3
Because there's just so many.
Sex & Dating
Every Red Flag Bartise Revealed on 'Love Is Blind' Season 3
Because there's just so many.
Bartise Bowden of Netflix's Love Is Blind first piqued our interest as the strangely emotionally mature 25-year-old, and quickly revealed that we overestimated him. On the quest for love, he fumbled — several times — so naturally, we have to break down every moment his show mate Nancy Rodriguez should've run for the hills.
Prioritizing his physical attraction to Raven over his fiancee.
When the cast makes its way to Malibu, Bartise meets Raven for the first time and proceeds to call her a "smoke show," and his usual type down to her "tight clothes." To make matters worse, he does this in front of his fiance and even tries to swindle Raven during their Malibu outing.
Eventually, he communicates his physical attraction to Nancy but instead of consoling her, he goes on and on about Raven. He even asks his partner whether she thinks Raven and her partner, SK, will last.
How he "jokingly" dumped Raven.
Raven struggled to admit to Bartise that she served as a bottle girl on the weekends, to which he seemed relieved —  because he thought she was alluding to being a stripper. After a few pod meetups, Bartise decided to dump Raven by creating a fake strip club and telling her she wasn't the one. We get the desire to lighten the mood, but the attempt was immature and in bad taste.
Policing woman's right to choose.
When his fiance, Nancy, discusses her beliefs regarding abortion, Bartise seems appalled and begins to judge her. He proceeds to declare his belief that a woman has "one free pass," to have an abortion, making it clear he doesn't understand a human's right to choose.
Sabotaging his family's image of her.
To make matters worse regarding abortion beliefs, Bartise shares Nancy's views with his family at their first meet-up. He knew his family would not agree with her views and ultimately set her up, denying her the chance to truly connect with his family.
He's fatphobic.
When Bartise meets Nancy's family, her brother asks him if he'd still love Nancy even if she was 400 pounds or if she underwent any other superficial changes. Bartise hesitates and says, "I'm not going to sit here and tell you physical attraction doesn't mean anything. I take care of my body and I hope that my future wife takes care of her body."
"Nancy will be my future wife and if she gained 400 lbs, I would hope that we connected to where she'd be okay with me saying, 'Hey let's go on a little diet here,' before it ever got to 400 lbs. I mean, I'll say I'm not attracted to a 400 lbs girl, right? And the conversations that me and Nancy had have shown me that we can get through that and that won't be a problem."
Conclusion
Ultimately, Bartise always seemed to know the right thing to say yet his behavior never matched up. His behavior seemed to lack empathy for Nancy's feelings truly marking him as one of the most emotionally immature in the cast.
Tune in to the final episodes of Love Is Blind on November 9 to see if Bartise and Nancy tie the knot after all.
---
Share this article