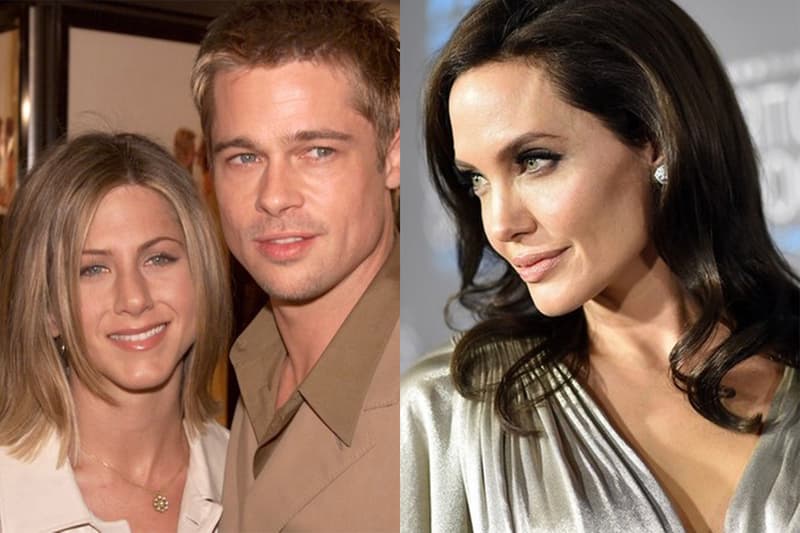 Sex & Dating
Jennifer Aniston, Brad Pitt and Angelina Jolie: What Your Opinion Says About You
Let's put the 10-year tea to bed.
Jennifer Aniston, Brad Pitt and Angelina Jolie: What Your Opinion Says About You
Let's put the 10-year tea to bed.
Jennifer Aniston has been dragged by fans for nearly a decade regarding Brad Pitt's relationship with Angelina Jolie. Did he leave Aniston for Jolie? If so, why? Well, today, she set the record straight in an exclusive with Allure and fans have a lot to say.
In her interview, Aniston spoke about the situation for the first time. On the topic of choosing career over love, she denied those claims. "It was absolute lies," said. That "narrative that I was just selfish… I was trying to get pregnant. It was a challenging road for me, the baby-making road," Aniston said.
In 2005, fans assumed that Pitt left Aniston for Jolie for several reasons, but ultimately assumed it was because she could not or didn't want to have children. In all reality, Aniston had tried and just wasn't successful. She tried everything from "IVF, drinking Chinese teas, you name it."
View this post on Instagram
Because all parties remained somewhat hush about the alleged drama, fans were able to take the narrative into their own hands and spin it several times. But ultimately, if two people have an issue, blaming the third party is counterproductive. It's up to the people within the relationship to decide — not blame Jolie for "stealing," Pitt. And it's definitely not appropriate to blame Aniston for not having children.
"God forbid a woman is successful and doesn't have a child. And the reason my husband left me, why we broke up and ended our marriage, was because I wouldn't give him a kid." The situation angered her so deeply, that she felt the need to speak up on the trend she noticed: women receiving cruel treatment when perceived as barren or wanting to pursue a career, over love.
"I got so frustrated. Hence that op-ed I wrote [for The Huffington Post in 2016, slamming the media for its obsession with her being pregnant and its treatment of women, generally]. I was like, 'I've just got to write this because it's so maddening and I'm not superhuman to the point where I can't let it penetrate and hurt.'"
And she's right. Assuming Aniston refused to have Pitt's child and was ultimately left for it — is not okay. A woman's right to choose extends to all aspects of her life and no one should be shamed for those choices. Whether they choose motherhood, love, career or none of the above.
---
Share this article