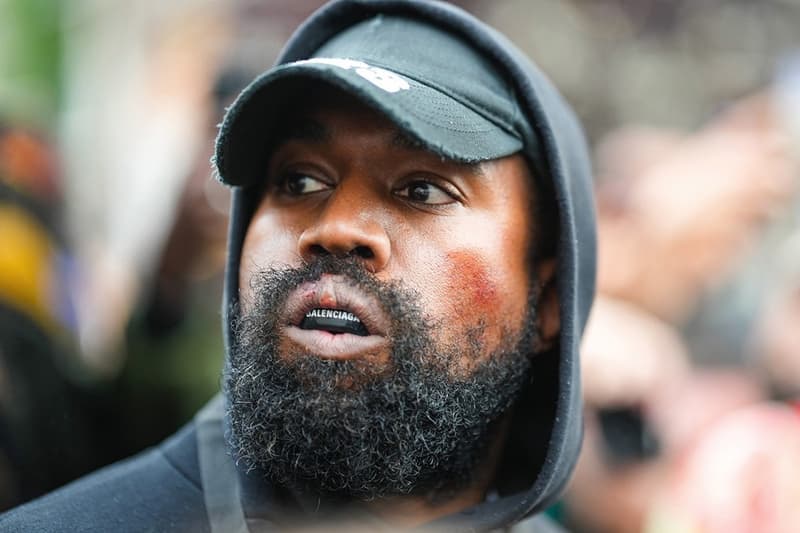 Culture
Ye Used Porn and Bullying to Control His Staff, According to Former YEEZY Employees
The rapper's former team members are claiming he showed explicit images of Kim Kardashian to manipulate them.
Ye Used Porn and Bullying to Control His Staff, According to Former YEEZY Employees
The rapper's former team members are claiming he showed explicit images of Kim Kardashian to manipulate them.
A new report by Rolling Stone reveals more information about Ye (formerly known as Kanye West) and his problematic behavior.
The publication spoke to former employees of YEEZY and adidas, who have experience working with the rapper. The creative was reportedly known to use fear and intimidation tactics against his staff to run a business described as "provocative, frequently sexualized, and often directed toward women." In addition to creating a toxic work environment, Ye showed problematic behavior such as playing pornography in front of his staff during meetings, discussing porn and showing employees an intimate image of his former wife Kim Kardashian during job interviews.
A number of former YEEZY employees sent out an open letter to adidas leadership on Tuesday night, urging the sportswear giant to address "the toxic and chaotic environment that [he] created" and "a very sick pattern of predacious behavior toward women." The letter — which calls out adidas for "called out adidas for "the lack of responsibility, accountability, and protection that [it] failed to provide their employees throughout what we experienced as years of verbal abuse, vulgar tirades and bullying attacks" — further read: "His self-produced footage of him showing an Adidas executive a pornographic scene is by no means a new intimidation approach. He has, in years past, exploded at women in the room with offensive remarks, and would resort to sexually disturbing references when providing design feedback. This type of response from a brand partner is one that Adidas employees should never be subjected to, nor should adidas leadership ever tolerate."
In addition to the open letter, a creative opened about their experience with interviewing for a job with Ye. "He showed me the video of Francesca Le, a buff porn star with a strap-on dildo f-cking another girl in the ass. "He's like, 'What do you think of it?' Not laughing at all," they said, while two others claimed Ye has also shown them pornographic videos, including homemade clips of himself engaging in sexual activities.
Multiple companies and celebrities have been dropping Ye over the past few months, especially after his controversial "White Lives Matter" tee at his latest YEEZY show at Paris Fashion Week. The rapper additionally made antisemitic remarks, while his ex Julia Fox recently said she dated him to "save" Kim Kardashian.
Share this article