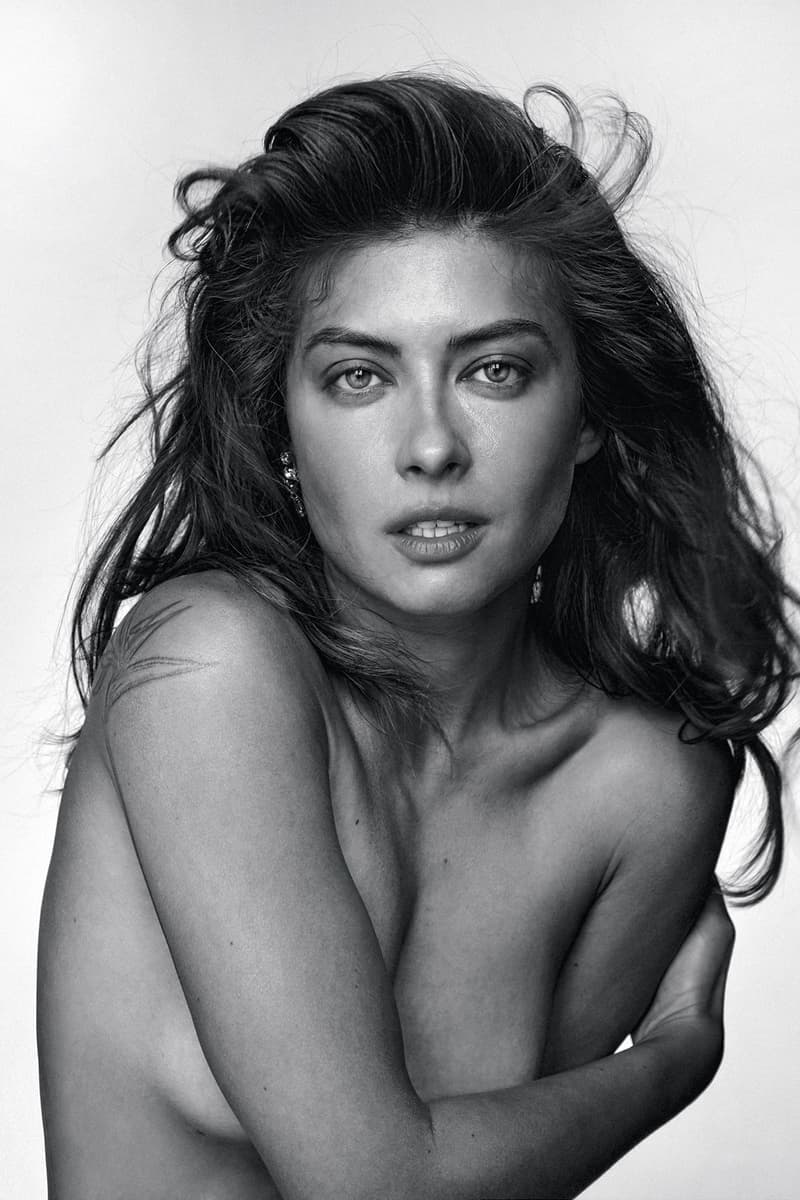 Meet Valeria Zhilyova, the Fearless Founder of Ukrainian Lingerie Brand ZHILYOVA
"Within the realm of female empowerment, there is nothing to fear."
Sex & Dating
Meet Valeria Zhilyova, the Fearless Founder of Ukrainian Lingerie Brand ZHILYOVA
"Within the realm of female empowerment, there is nothing to fear."
In the world of lingerie, Valeria Zhilyova's brand, ZHILYOVA, reigns with ethereal visuals and alluring garments.
Valeria's love of lingerie is inspired by femininity and the power it exudes. Not just in terms of aesthetics, but its ability to enhance the most beautiful and intimate parts of yourself. Whether you prefer the suggestiveness of mesh or prefer to be draped in patterned lace, "lingerie is a connection to the most intimate areas of our lives," she revealed to Hypebae.
"Since its dawn, ZHILYOVA was about promoting self-love and acceptance… To this day, this is our main goal and aspiration," Valeria continued. In her journey of encouraging self-love and inclusivity within the industry, her company has also been forced to weather the invasion in her home country, Ukraine.
Keep reading for Valeria's feminist journey of creating sultry lingerie, advocating for unconventional, bold women and balancing creativity among war.

How did you enter the world of lingerie? 
Lingerie has always attracted me with its subtlety and complexity. After five years of working with clothing, I realized that I needed to move into the unknown and try to master lingerie which had been a blind spot for me.
After making my first set, I was so carried away, and I was so happy that I could create my idea of beauty in this form. In the beginning, it was curiosity that encouraged me to create lingerie and now I have absolutely no plans of stopping.
As creative director for ZHILYOVA, do you create all concepts from the lingerie collections to the short film formats?
Absolutely. I'm a visionary, and I create the overall concept for the campaigns and design the collections. But without my team — this wouldn't be possible. It's the expertise of my team that I rely on to expand the concepts on such a large scale. Thanks to every member of the team, ZHILYOVA can have the global presence that it does.
What materials and patterns inspire you?
I love working with materials made specifically for the brand. We often have silks and meshes printed and lace woven with exclusive designs. Once I have the fabric in hand and I can get to know the texture, the form starts to appear, and the collection begins. Designing from there on feels like an architectural project.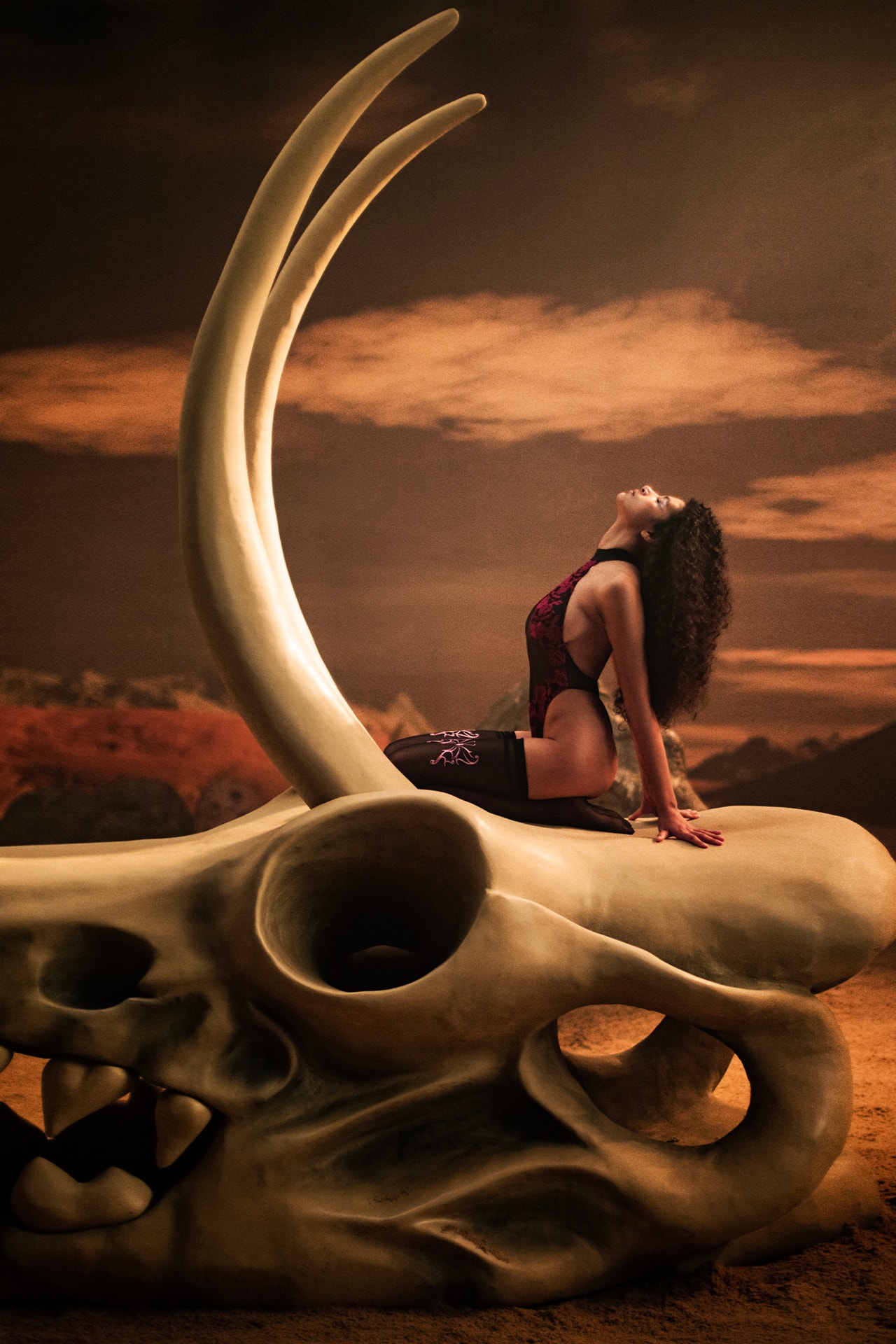 My favorite pattern we've created so far is called Aliens it was created in collaboration with an artist in Kyiv. What I love about the Aliens imagery is that only if you look closely, you'll notice how predatory all the flowers truly are. I was inspired by planet and galaxy descriptions in sci-fi novels for this print and many others.
Which is your favorite collection thus far and why?
I really love the Genesis collection. It is our latest one — and the one we filmed and photographed in February, just before Russia began the full-scale invasion of Ukraine. At this time, we all felt evil was coming, but we continued creating the campaign as planned. This mix of emotions created a certain energy in the room that I will never forget and that is why it means so much to me.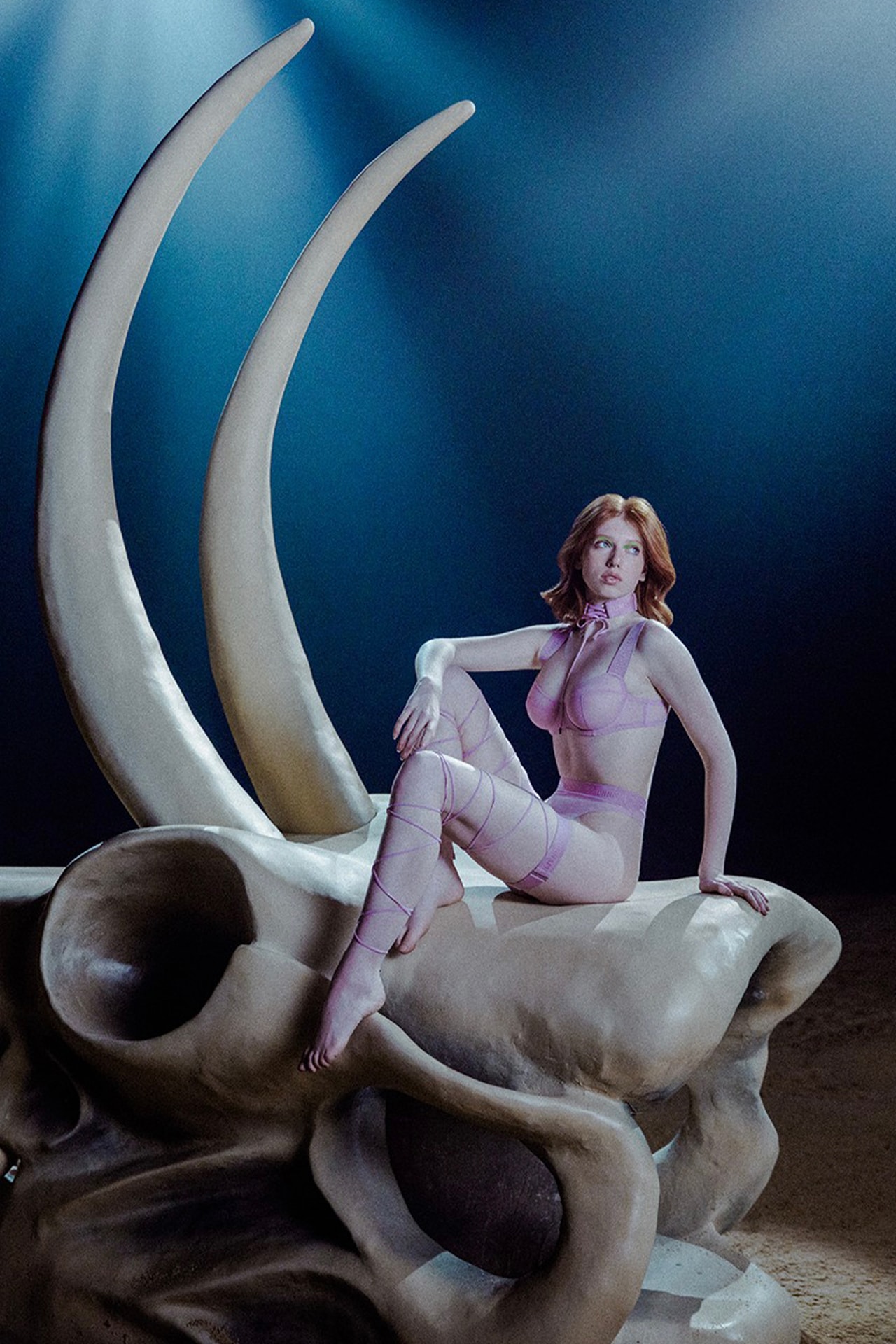 We weren't able to edit the campaign until months after filming, but we managed to release the Genesis collection in the autumn of the same year. No collection has ever taken quite this much endurance to create, which is why it remains my favorite.
What inspired you to incorporate short films into some of your collections?
I'm interested in sharing the vision of each collection with my audience, and I'm always looking for new technologies and formats to help me do so. I used to rely on photographs to tell the story, but in the end, I always had more to say. I felt that there was more space to tell the whole story within the short film format. It's so sincere and emotional — and it gives me a platform to create something more than items and a brand.
It's also about my desire to learn new mediums and grow the brand, so you can expect the films to only get longer and more complex as time goes on.
What inspires your fearlessness in fashion and business?
Fearless is a perfect word here because I was never afraid to experiment with the content and collections, as I am driven by maintaining a dialogue with women around the world, telling them they are loved, appreciated, and cared for. Within the realm of female empowerment, there is nothing to fear; there's only room to grow. And the reactions the brand is receiving only fuels my desire to experiment — with every new limit we cross — we receive many warm reactions and support.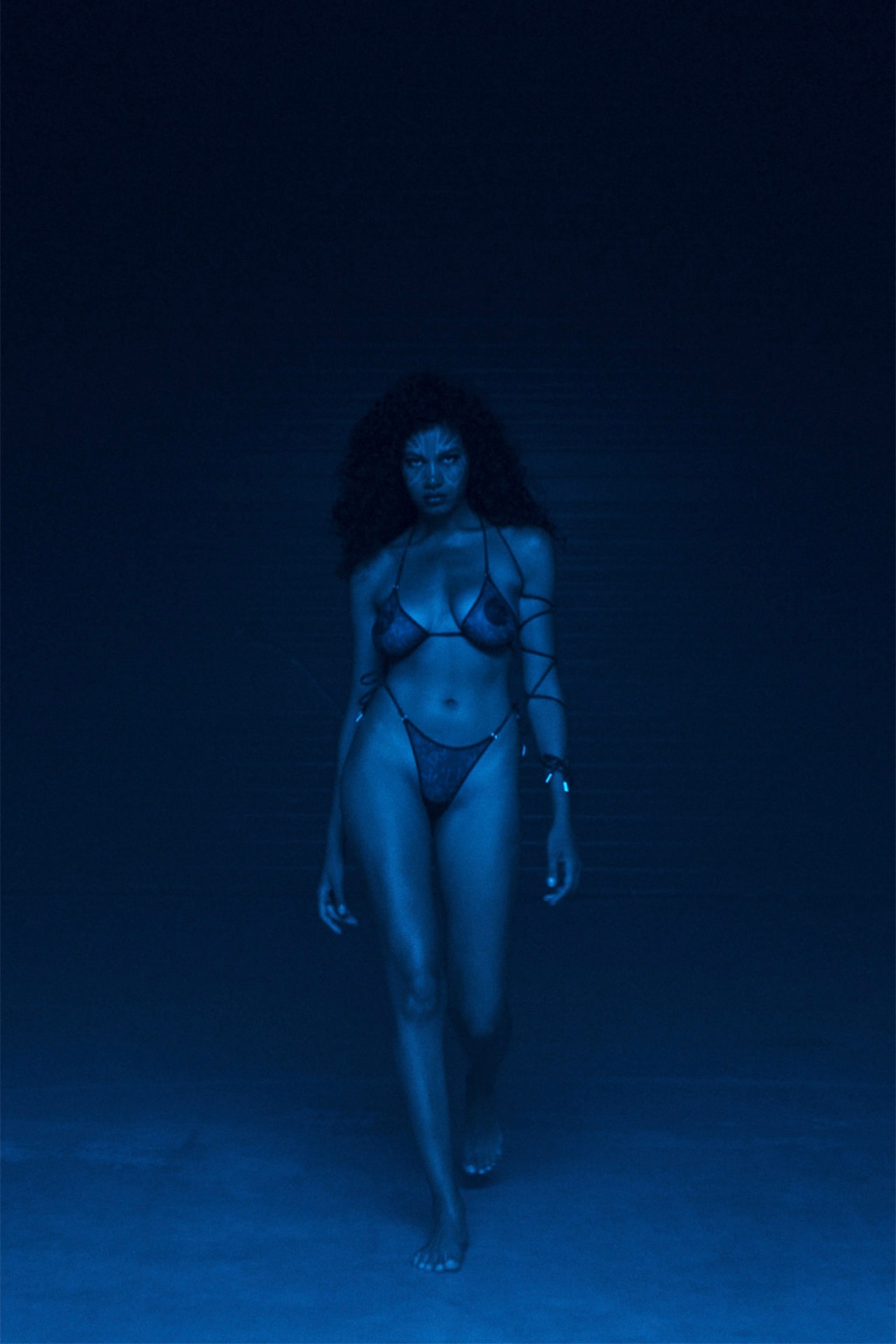 Has your company struggled with online censorship? And what do you believe is the most limiting aspect of censorship?
The material I am most inspired by and what I use most often in ZHILYOVA designs is a soft, high-quality sheer mesh. Naturally, the nudity restrictions on social media get in the way of us showing our designs as they truly are. It seems women's nipples are enemy #1 online, a sentiment I wholeheartedly disagree with. Every millimeter of a woman's body is divine, which is why I love sheer materials so much, but unfortunately, social media corporations are telling women to either cover up or be deleted. Still, I show as much of the female body as I possibly can online, refusing to hide Her power.
We've also experienced censorship when it comes to highlighting body types that are outside what the general public believes to be stereotypically sexy. When I first started inviting women of varying ages, sizes and ethnicities to be in the campaigns, many people and publications unsubscribed. Now, I'm proud to say we've managed to change people's minds and convinced them that ALL women are strong, fearless, emotional and seductive winners.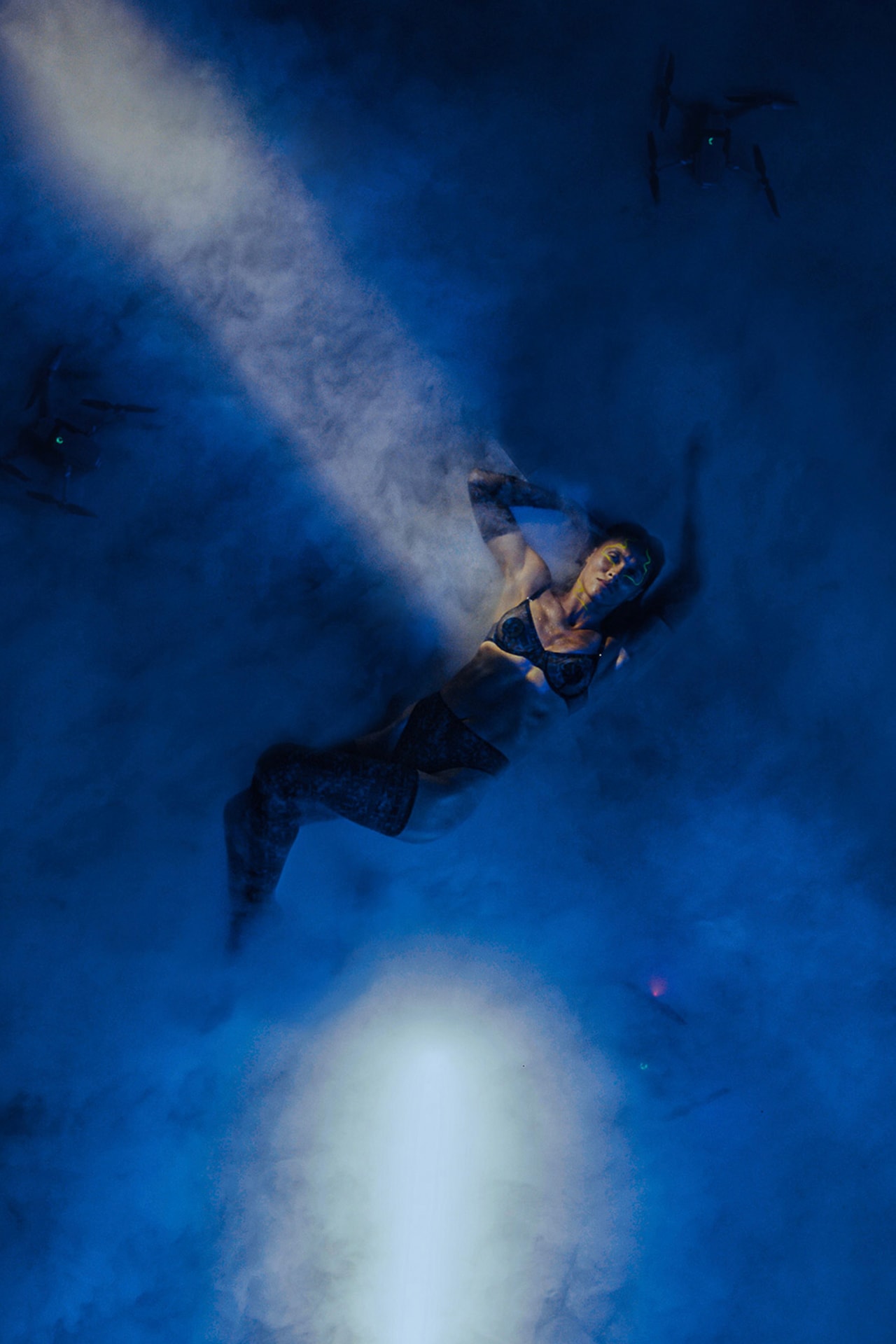 What's one thing you wish the world understood about the current state of Ukraine?
The heroic Ukrainian people are protecting Europe and the rest of the world from the threat of World War 3. The thing to remember is that we can not afford for the support to die down.
Every moment in Ukraine, innocent people are again being killed after bombings and attacks. In Mariupol, only 87,000 civilians died, and the numbers are only growing. Again, the genocide of an entire nation is unfolding because of the imperial ambitions of one poor country centering its power around a nuclear threat. We still need help and support — informational including. The support we get will not only bring about victory over the soulless dictatorship but also ensure a peaceful world for the generations to come.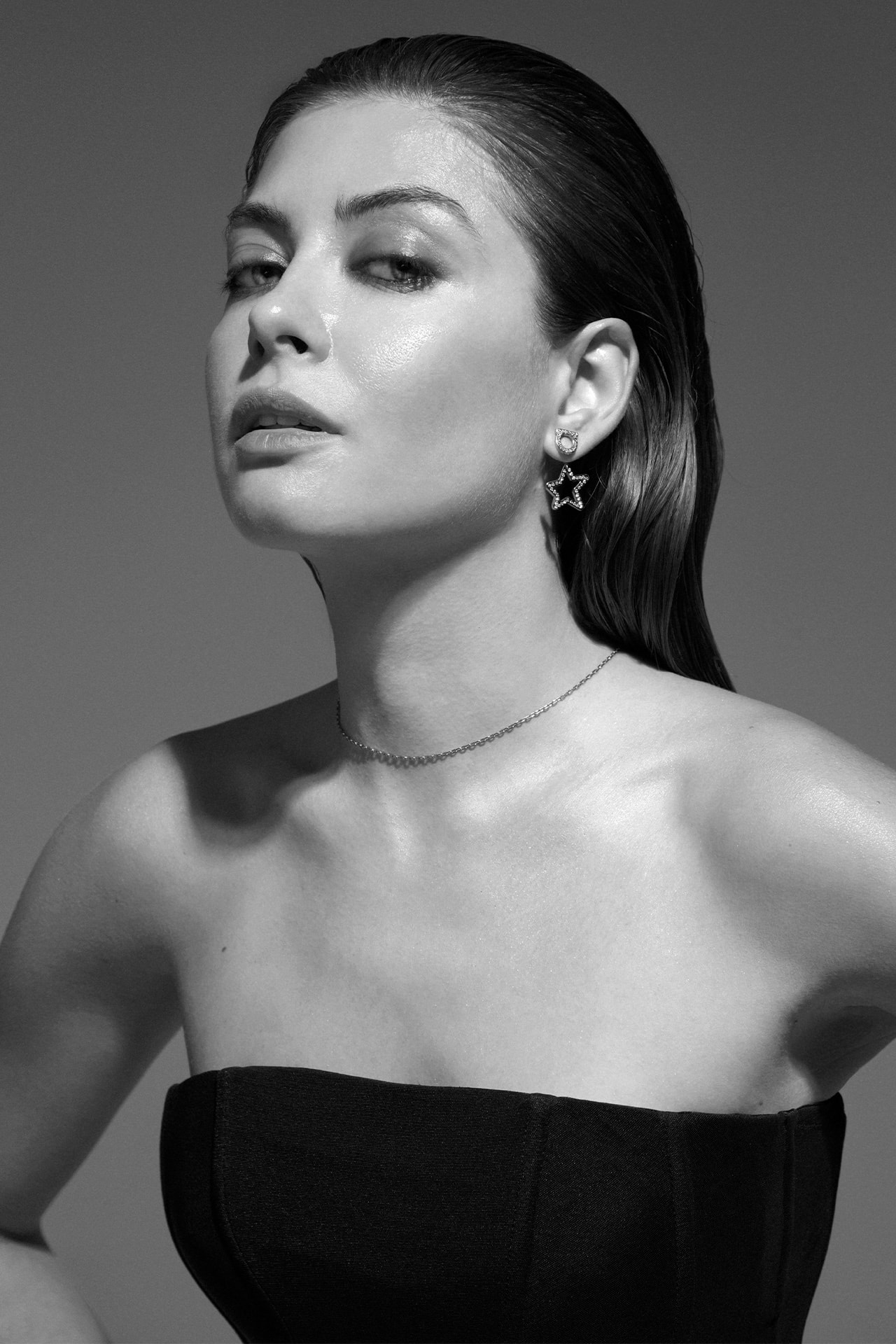 Ukrainians are marvelous people; neither stress, nor terrorists, nor bombings can break us. My talent, my team's talent, and my fellow Ukrainians will always find a way to triumph over evil. "Per Aspera ad Astra," through hardships to the stars.
What's one takeaway you would like to share with the women seeking to transcend traditional boundaries?
Fight for your rights, believe in yourself and love yourself — in the end, it's only you who can change the world around you.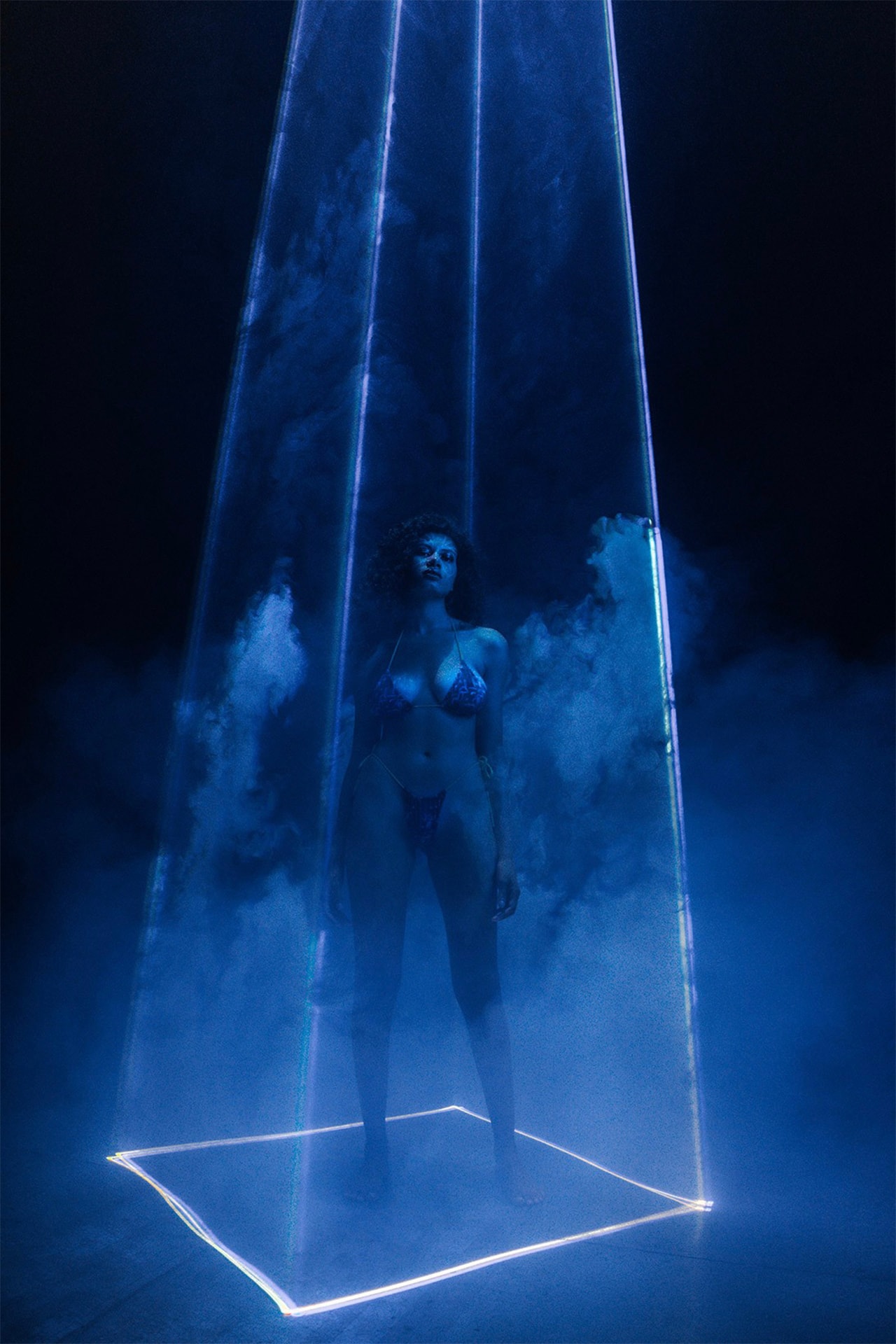 This interview has been condensed for clarity.
---
Share this article