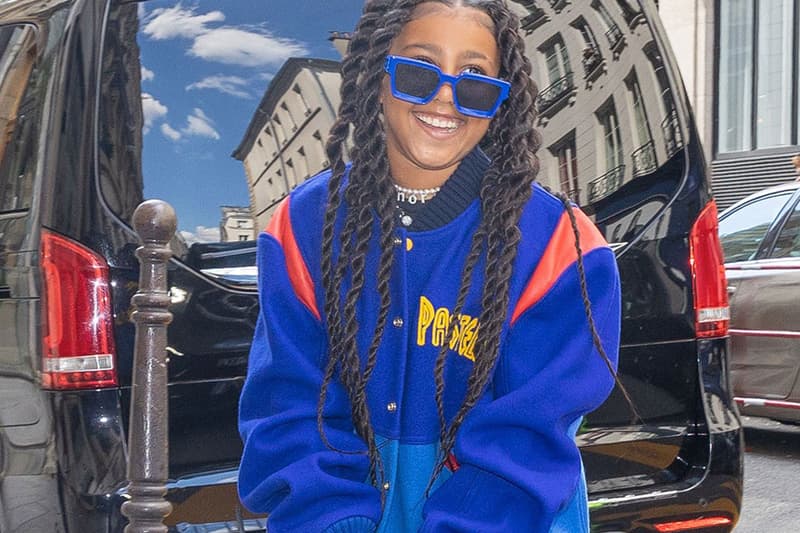 Entertainment
North West Wrapping Cousin Dream's Birthday Gifts Is the Sweetest Thing
Northie is officially a content queen.
North West Wrapping Cousin Dream's Birthday Gifts Is the Sweetest Thing
Northie is officially a content queen.
Kim Kardashian and North West's joint TikTok account is the gift that keeps on giving. In a new video, North shows fans how excited she is about getting birthday presents for her cousin Dream and we must admit, it's pretty adorable.
The video begins with a clip of a calendar, showing that November 10 is the birthday of two family members, Rob Kardashian's daughter Dream and Kris Jenner's partner, Corey Gamble.
"Okay, it's Dream's birthday tomorrow so we're going to package all these things for her gift," North says to the camera, showing a basket full of small toys. "It's gonna look so good and cute. And I'm getting these gifts, these candies, these stickers," she adds as she continues to arrange the gifts.
As North signs the card, she continues narrating and says "I'm putting these cute stickers, I'm signing my name on the thing." Then, North shows the camera a pile of neatly wrapped gifts, plus a gift basket with bows and a card. "Oh, look how cute! Looks so cute. Bye," she says as she ends the clip.
Take a look at the sweet video below.
In other news, Kim Kardashian recently shared the intense process behind her Met Gala look on The Kardashians.
♬ Feels (feat. Pharrell Williams, Katy Perry & Big Sean) – Calvin Harris
---
Share this article