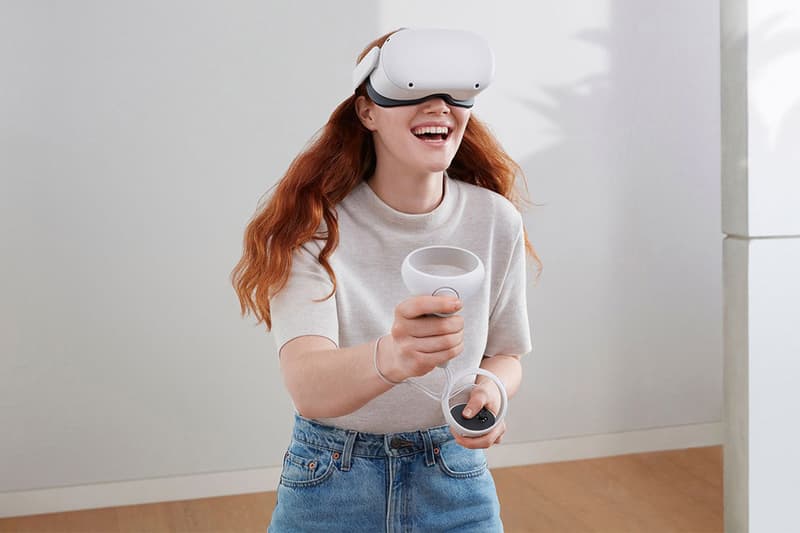 Tech
Someone Invented a VR Headset That Kills You if You Die in the Game
We're officially living in a 'Black Mirror' episode.
Someone Invented a VR Headset That Kills You if You Die in the Game
We're officially living in a 'Black Mirror' episode.
Palmer Luckey, founder of virtual reality firm Oculus is boasting that he designed a headset with the ability to kill the player in real life if they die in the game. Why he felt compelled to create such a thing, we'll never know, but the tech business owner has always been fascinated with raising the stakes in the metaverse.
Sharing on his blog, Luckey wrote, "The idea of tying your real life to your virtual avatar has always fascinated me — you instantly raise the stakes to the maximum level and force people to fundamentally rethink how they interact with the virtual world and the players inside it." The headset is reportedly inspired by Sword Art Online, a Japanese novel series that tells the horrifying tale of players trapped in an online role-playing game with the same life-or-death premise.
Founding Oculus in 2012, Luckey sold the company to Facebook in 2014 for $2 billion USD. Officially leaving 2017, the entrepreneur went on to start Anduril Industries, a high-tech military contractor. The potentially deadly gaming accessory will feature "three explosive charge modules" connected to a "narrow-band photosensor that can detect when the screen flashes red at a specific frequency."
Specifically, "when an appropriate game-over screen is displayed, the charges fire, instantly destroying the brain of the user," he stated. Thankfully, Luckey is still working out the kinks as the headset can apparently misfire at the wrong time. "This is why I have not worked up the balls to actually use it myself," he admits.
It's going to be a hard no for us.
---
Share this article