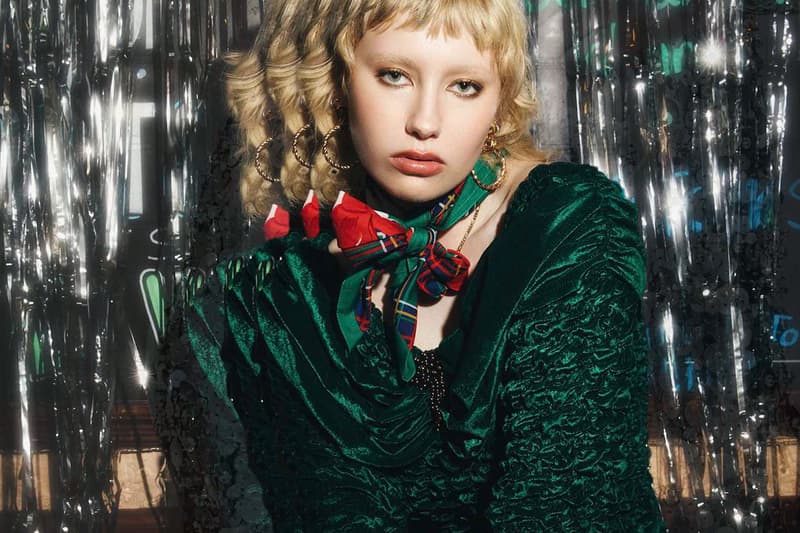 Fashion
INTERVIEW: Beyond Retro on How to Shop Vintage Fashion for Christmas
We caught up with the founder of the secondhand vintage retailer for their top tips.
INTERVIEW: Beyond Retro on How to Shop Vintage Fashion for Christmas
We caught up with the founder of the secondhand vintage retailer for their top tips.
While many of us count down the days until the festive season begins, this time of year is notorious for its waste, its expense and its contributions to overconsumption, and many of us are beginning to look for more sustainable ways to partake. With Black Friday and Boxing Day sales beginning earlier and the cost of living ever-increasing, it can be difficult to avoid the tempting sale periods and fast fashion labels. But the cost of those things to the planet we live in is only getting higher — and it's not as easy to bring it back down.
As a result, the decision to pivot to vintage and sustainable fashion for gifts, Christmas parties and sales is one that many more of us are starting to make, with secondhand retailers like Beyond Retro at the heart of the conversation. "It's hard to know the impact when you can't physically see it," Co-Founder Steven Bethell tells Hypebae. "There is a consensus that vintage fashion is expensive," he adds, but that's not always the case. In a bid to help shoppers find vintage fashion at lower prices, Beyond Retro launched an exchange program which allows consumers to bring in used items in exchange for vouchers to spend in-store.
We caught up with Beyond Retro's Co-Founder Steven Bethall to find out more about the program and how consumers can begin their pre-loved journey this Christmas.
Scroll down to read the full interview.
View this post on Instagram
In the midst of a cost-of-living crisis, shopping second-hand seems to be one of the easiest options this Christmas. Why do you think that so many of us still don't do it?
It's hard to know the impact when you can't physically see it, there is a consensus that vintage fashion is expensive, but Beyond Retro always has and will remain to have accessible price points in order to combat that issue.
How can businesses like Beyond Retro make that experience easier, and make pre-loved fashion a viable alternative?
We are a destination for trend lead fashion, by sourcing all our products sustainably we can ensure by shopping vintage it is better for the planet.
On that note, Beyond Retro just launched its first-ever exchange program. How does it work and how did the idea come about?
We launched our exchange program so that people can walk in and say, "Hey, I'm done with this sweater," then [give it to us] and they'll get up to 40% of the retail price to spend in-store on a new vintage item. It's just one of the ways in which we hope to close the loop on fashion waste and avoid sending items to landfill.
As with most exchange programs, some items won't end up swapped for an alternative. What can you tell us about the recycling process and how that differs from typical landfill waste?
We are partnered with the amazing company Love Not Landfill so that any clothes we don't take get donated to them and all clothes are reused or recycled.
View this post on Instagram
What advice do you have for consumers who want to cut down on their consumption but struggle to avoid things like Black Friday and Boxing Day sales?
Reuse, remake and bring life to the pieces you already have in your wardrobe. Attend swap shops and better still, swap clothes with friends and family. If you can't avoid purchasing on those holidays, we advise trying to shop second-hand and vintage and utilizing incentives like exchange programs, much like the one that we have in-store.
Finally, what's next for Beyond Retro?
Our goal is to expand, we want to open more doors in the U.K. in 2023. As a store, we plan to continue offering some really exciting in-store experiences throughout the year that inspire more sustainable fashion choices. We will also be offering repair kits to help inspire longevity, just one of the ways we are working towards a more circular economy.
---
Share this article