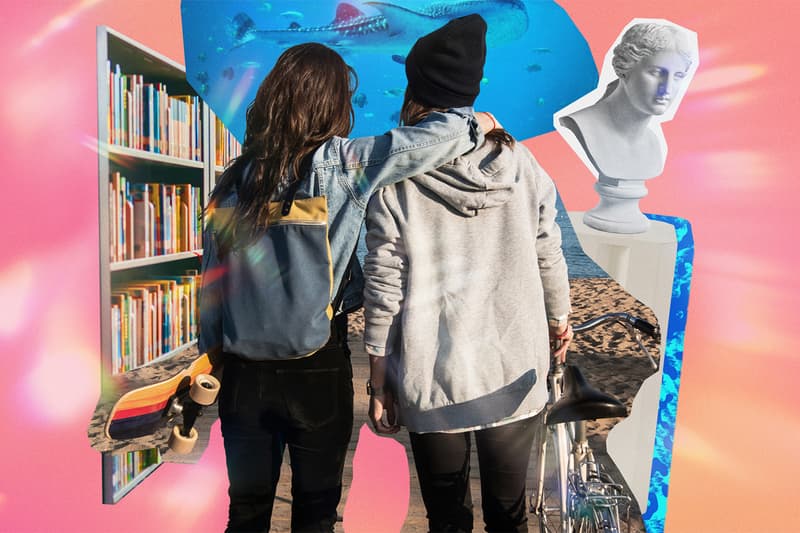 Pinterest Predicts Top 5 Date Night Ideas of 2023
You're welcome.
As 2022 wraps, everyone's favorite app for manifesting, Pinterest, released its 2023 trend predictions with a word on dating.
If you're not keen on Pinterest, the app is an endless bank of images that you can pull from, curate and add to your own mood board. As the app stated, "People use Pinterest to plan for the future. This means that we know what's next." If you're still hesitant, just know that for the last three years, 80% of Pinterest's predictions came true."
The app's user setup is simple, allowing it to become a staple in the journey of every young femme's fashion, beauty and dating journey. As they shared, "This isn't another year-end trend report. This is a not-yet-trending report — a window into the future, from the place where people go to plan it."
Of its many predictions spanning beauty trends, fashion and even parenting,  the concept of "dating differently" was one of the most searched concepts this year, with Gen Z users searching for the next best thing — on a budget.
Here are the top date night ideas Gen Z and Millenials have been searching for.
1. Bookstore date: +195% 
2. Picnic date: +385%
3. Creative date night: +120%
4. Aquarium date: 235%
5. Museum date: +70%
---
Share this article