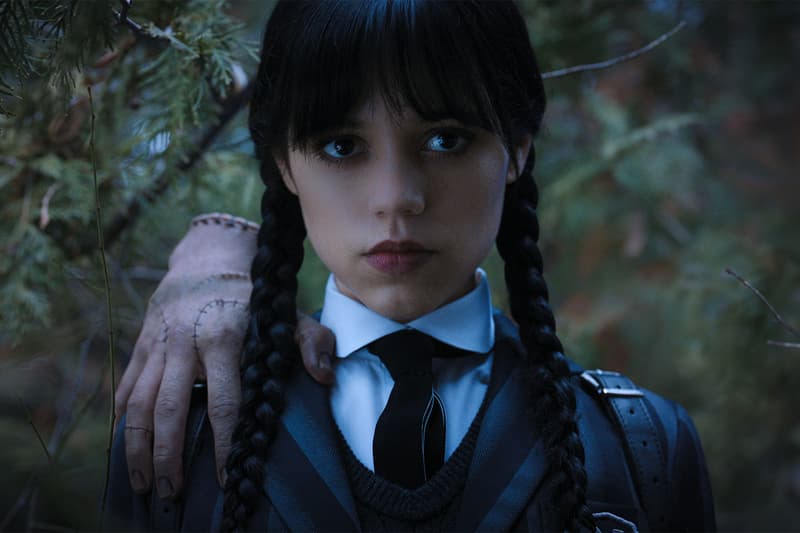 Entertainment
The 'Wednesday' Effect: Jenna Ortega Gains Over 10M New Followers on Instagram
On some days, the star gained more than 1M new followers in 24 hours.
The 'Wednesday' Effect: Jenna Ortega Gains Over 10M New Followers on Instagram
On some days, the star gained more than 1M new followers in 24 hours.
Netflix's Wednesday is the latest TV show to break streamer records, dethroning Stranger Things with 341.2 million hours streamed worldwide in a week. As the global buzz continues, Jenna Ortega, who plays Wednesday Addams in the series, is seeing immense growth in her social media following.
The 20-year-old had roughly 9.39 million Instagram followers when the series just hit Netflix last month, and gained more than 10 million followers in a span of 10 days. She now has 24.7 million followers as of writing. According to a chart detailing the daily growth in Ortega's following, there were multiple days when the star gained over 1 million new followers in 24 hours.
Prior to the much-anticipated premiere of Wednesday, Tim Burton's take on the Addams Family series, Ortega starred in slasher movies like X and Scream earlier this year. The star started her career as a child actor, gaining traction for her role as the young Jane in Jane the Virgin and Harley Diaz in Disney's Stuck in the Middle later on.
Since its premiere, Wednesday has become much talked about in the beauty and fashion spaces with fans embracing "Wednesday-core" in black-and-white outfits. Viewers have also been rushing to MAC stores to get their hands on the lip color Ortega wears in the show.
Wednesday is now available to stream on Netflix.
---
Share this article