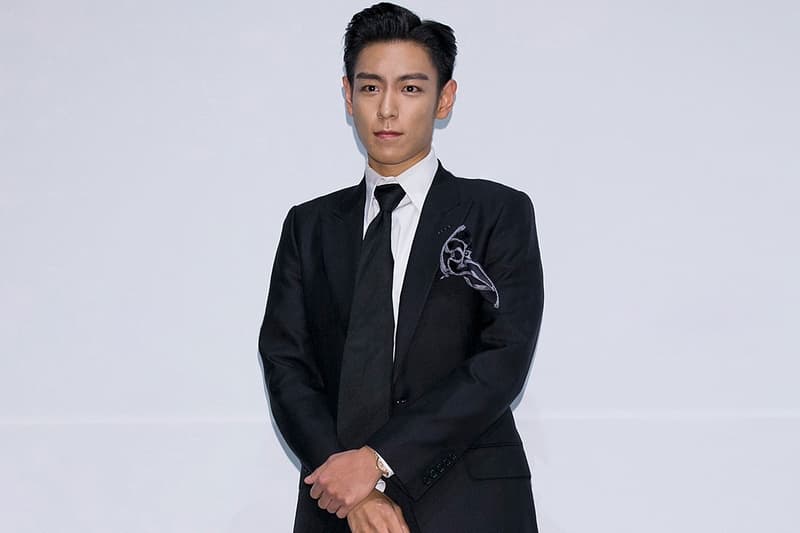 Entertainment
UPDATE: Big Bang's T.O.P Confirmed To Travel to Space in 2023
With a Japanese billionaire.
UPDATE: Big Bang's T.O.P Confirmed To Travel to Space in 2023
With a Japanese billionaire.
UPDATE (December 8, 2022): It's confirmed — Big Bang's T.O.P will be traveling to space in 2023.
Rumors of the K-pop star embarking on a mission with Japanese billionaire Yusaku Maezawa surfaced earlier this week. Confirming the speculations, the art collector took to Instagram to announce the eight final artists who will be joining him for #dearMoon, an art project involving a civilian crew flying to space via Elon Musk's SpaceX Starship.
In addition to T.O.P from South Korea, the crew includes American DJ Steve Aoki, Czech choreographer Yemi A.D., Irish photographer Rhiannon Adam, American YouTuber Tim Dodd, British photographer Karim Iliya, American filmmaker Brendan Hall and Indian actor Dev D. Joshi. The two backup crew members are American snowboarder Kaitlyn Farrington and Japanese dancer Miyu.
"On this mission, we will head to the Moon aboard Starship and Super Heavy Rocket (formerly known as BFR), the next-generation reusable launch vehicle developed by SpaceX. It is a supersized rocket and spacecraft designed for transportation of people and cargo to the Moon, Mars and beyond," a description reads on the official website for the project. Each crew member will be dressed in custom-tailored suits designed in-house by SpaceX.
See the announcement below and head to the #dearMoon website to learn more about the project.
View this post on Instagram
---
ORIGINAL STORY (December 6, 2022): Big Bang's T.O.P might become the first K-pop star to travel to space.
According to reports, the 35-year-old is joining Japanese billionaire Yusaku Maezawa as one of the eight participants of #dearMoon, an art project led by Maezawa and Elon Musk's SpaceX. The civilian mission was first announced in 2018 with the goal of bringing talented artists from all around the world to outer space.
In September, Maezawa shared a photo with T.O.P and Squid Game star Lee Byung-hun, further proving that the K-pop star could potentially be flying to space with the entrepreneur. Roughly three months later, Maezawa wrote on Twitter, "Online meeting with Elon is done. I can make a major announcement about space around the noon of December 8, PST. It's another new announcement on the anniversary of exactly one year since the day I went to ISS last year."
The #dearMoon project, fully funded by Maezawa, will take place across six days in 2023.
This isn't the first time SpaceX is sending civilians into space. Last year, the company launched four civilians aboard its Crew Dragon capsule on an orbital flight.
Online meeting with Elon @elonmusk is done. I can make a major announcement about space around the noon of December 8, PST. It's another new announcement on the anniversary of exactly one year since the day I went to ISS last year.

— Yusaku Maezawa (MZ) (@yousuckMZ) December 5, 2022
Share this article