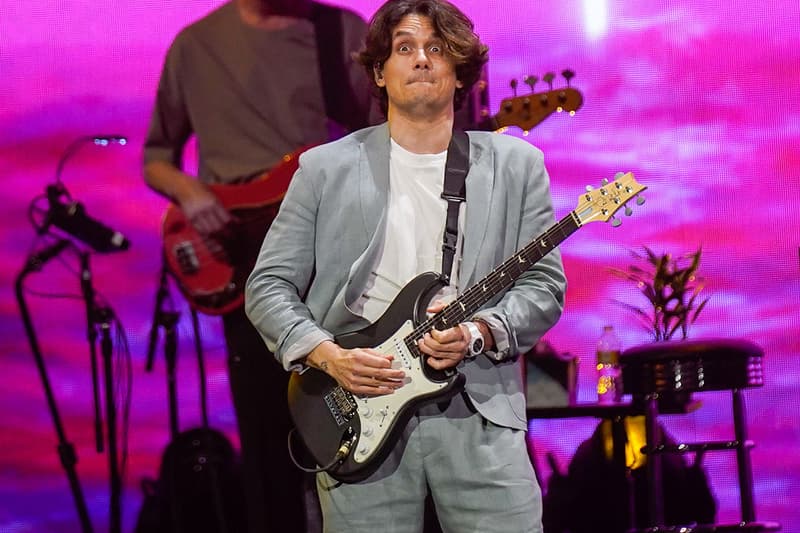 Entertainment
So Uh, John Mayer Plays Guitar Naked for His Sexual Partners
After all, your [naked] body is a wonderland, right?
So Uh, John Mayer Plays Guitar Naked for His Sexual Partners
After all, your [naked] body is a wonderland, right?
John Mayer recently opened up about his sex life on a recent episode of the Call Her Daddy podcast, and the singer left listeners with an intriguing detail about dating as a musician.
Mayer spoke to host Alex Cooper about how he "sometimes" plays guitar for his sexual partners after they have sex. Cooper then asked "Do you do this before you have sex with someone?" to which Mayer replied "No, I do it after sometimes." The singer added that "you should never play guitar to have sex with someone, but a little naked guitar playing after is very memorable."
He continued, "With a little gut hanging over, sitting on the edge of the bed. It's nice! … I like seeing the way people fold up all weird when they sit up. No matter who you are, you look weird when you sit up. It's cute."
So there you have it. Guitar before sex? A definite no-no. But after? It's Mayer-approved.
Head over to Spotify to listen to the episode in full.
In other news, Paul Mescal and Phoebe Bridgers may have broken up.
---
Share this article