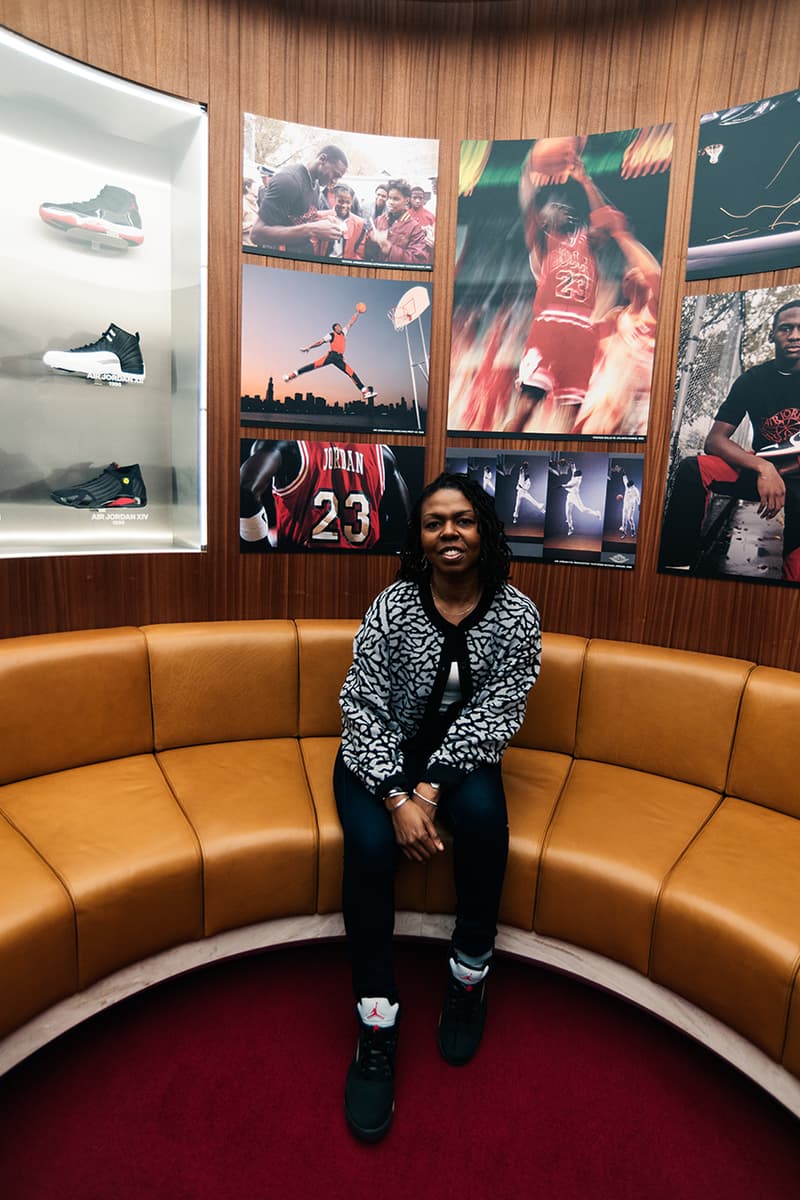 1 of 4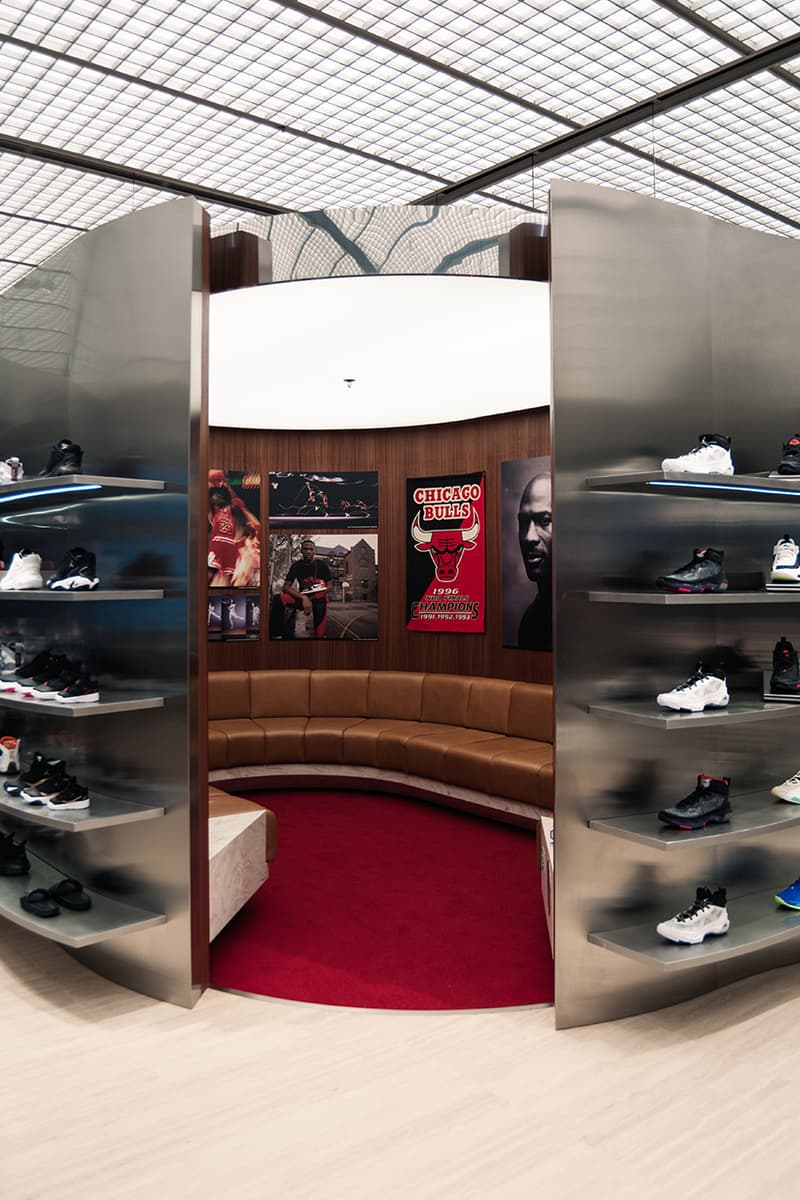 2 of 4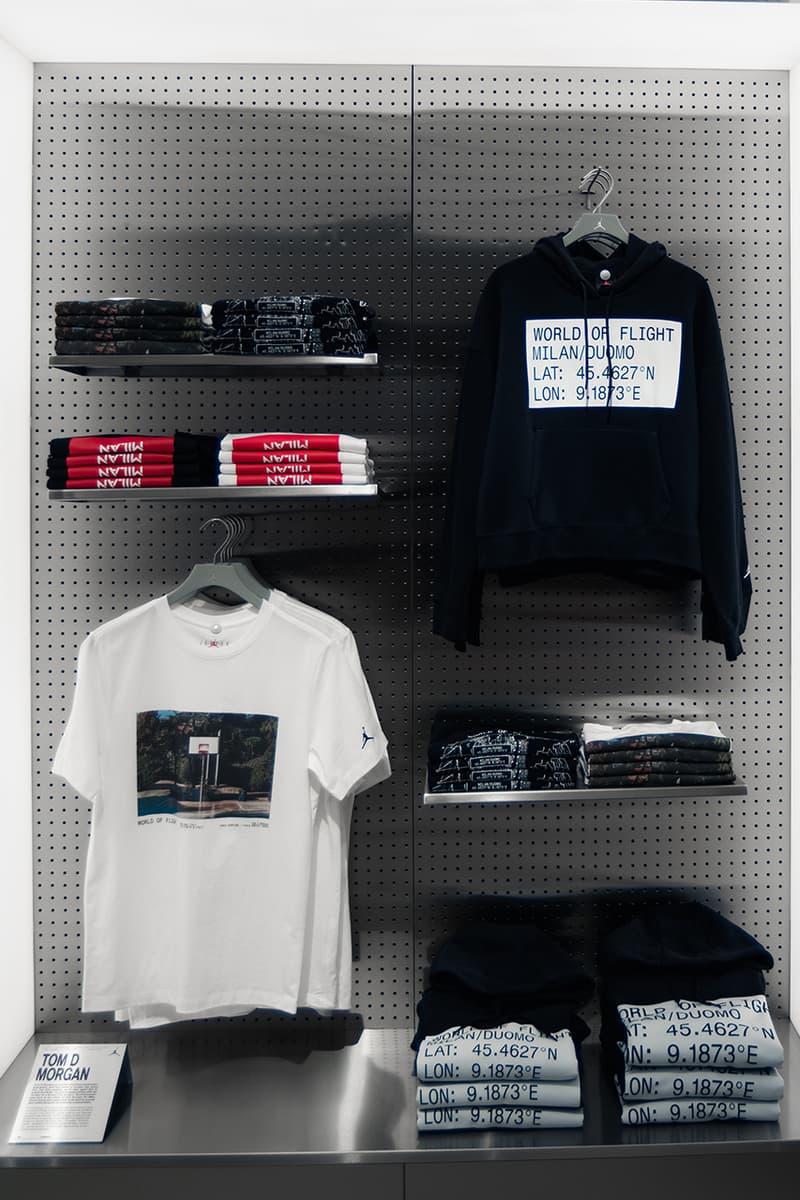 3 of 4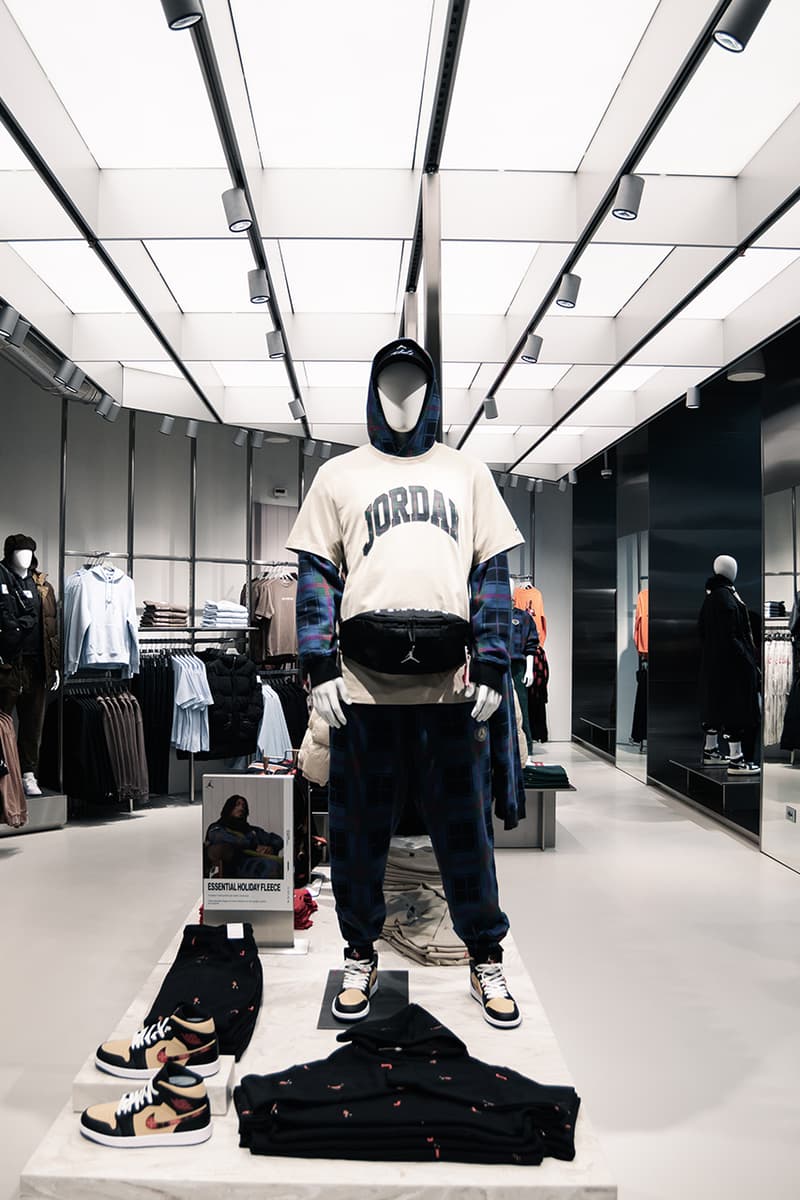 4 of 4
Culture
INTERVIEW: How Jordan Brand's New World of Flight Store Supports Its Community
We caught up with Jordan Brand's EMEA VP GM, Sandra Idehen, to find out more.
INTERVIEW: How Jordan Brand's New World of Flight Store Supports Its Community
We caught up with Jordan Brand's EMEA VP GM, Sandra Idehen, to find out more.
Jordan Brand just opened its first standalone retail store in Europe, and it's located in one of the world's biggest fashion capitals. The new store, dubbed Jordan World of Flight, marks a huge moment for the brand, as it acts as an evolution and an extension of its community, opening the doors wider than ever.
Jordan's VP GM of Europe Middle East and Africa (EMEA), Sandra Idehen, is someone who's at the heart of that community, growing up with a passion for basketball and a dream to work with Nike. It's Idehen's belief that sport "has the power to move the world forward," and it's for that reason, that Jordan's new store means more than ever.
We caught up with Jordan Brand's EMEA VP GM, Sandra Idehen, to find out more about the new Jordan World of Flight store, the significance of basketball within her career and how Jordan Brand plans to continue servicing its female consumer.
Read on for the full interview.
Tell us a bit about how you got started with Nike and Jordan Brand.
I first came to understand that I could work for Nike back in 2008. I was a student in my MBA programme, I was getting my Masters in Business Administration, and I went to the National Black MBA conference in the U.S., and Nike was there, and they were advertising roles. Ever since then, I decided that I must work for Nike. It did take about 10-12 years before that actually happened and I finally got to Nike in 2018. It was amazing, because I posted about it on my LinkedIn, that I started working at Nike and old classmates were like "Oh, my God, you always wanted to work at Nike, you were always talking about it and you finally made it." It was a long journey but I just knew I always wanted to work for Nike and Jordan. I grew up with the brand, in Harlem, in New York playing basketball. It's just a dream come true to be working for Jordan now.
What does your current role entail?
I'm the VP General Manager of the European and Middle Eastern Africa region. I run a commercial business and we're doing the sales, the marketing, the products – both in terms of the digital and in terms of stores – and it's an exciting job. We have a great team who brings that to life and no two days are the same, which is the most exciting part of the job.
As a member of the Division I basketball team at Brown, it's clear that the sport is a big part of your life. How would you say that your passion for the sport has helped to shape your career?
I grew up playing basketball in New York City, and I've always had a passion for the game and a love for the game. I'm an obsessive consumer of basketball. I watch the NBA, WNBA, NCAA, Eurobasket, FIBA and Afrobasket. If there's basketball, I'm watching it, at any level. It was always more of a side hobby until I realized that I could marry those two things. My love and passion for the game can also drive my day-to-day work, and that's where I am now. That's why it's such an exciting job.
You've said previously that sport is something that's helped you to bridge the gap between different communities. Why do you feel like it's important for different cultures to be represented across the sport?
I'm a true believer that sport has the power to move the world forward. I experienced it as a youth growing up. My family's from Nigeria, and then when we emigrated to the U.S., it wasn't always easy for us to figure out how to connect and with all of my siblings there are varying degrees of capabilities in basketball, but for all of us, it was through basketball that we were able to connect into U.S. culture. It's just a universal language. It didn't matter if we ate foods that were different. It doesn't matter if we kind of dressed differently or speak a little funny, as the kids would say then. Because then, we got on the basketball court. That's what made everything the same language. That's how we made friends. That's how we connected and that's how we started feeling like a part of American society. With sport, I think you have an opportunity to do that on a global scale. It's a meeting of the minds because if you're not speaking the same language, you're almost speaking a deeper, more spiritual language to one another. It's just a great way to close the cultural gaps and cultural barriers sometimes and let people see each other and speak to one another.
It's almost like an equalizer, right? As soon as you step onto the court, everyone is on the same level and none of the other stuff matters.
Exactly. It doesn't matter how you're dressed, doesn't matter what your religion is, it's like, we can all just respect each other as basketball players. So I think there's a great power in sport to be able to do that and help bridge the gap between cultures.
Speaking of bridging the gap between cultures, this is the first Jordan World of Flight store. What was the significance behind Milan for you?
It's incredible because our brand has a rich legacy in it, in Milan as a whole, actually. There's a clip in the store of MJ, I believe it's from 1985, and that's him in Italy. He played a charity game and it's famous because he shattered the backboard. He was doing a very casual play and suddenly the whole backboard shattered. So that's the shoe that's become an ode to that memory. Also, the Air Jordan 2, which is a shoe that we've been really focused on this year, was originally a luxury shoe that was made in Italy. This is one of the fashion capitals of the world and we're playing such a huge role at the forefront of streetwear. If you think of the legacy we have in Italy, and then the role of Milan as a place for fashion, it made so much sense for us to have a presence here.
What makes this store and the experience in the store different from the previous Jordan Brand physical locations?
It's an evolution of what we've had previously. This is the first one in Europe and with Jordan World of Flight, it's going deeper. We took the learnings from other stores we have, there was really rich consumer research and consumer insights to hear from all communities. We asked, what do they want from us? What type of feeling do they want? We toyed with that inside and now we've come back with this. The reason I say it's a deeper experience is because this is a space where the community can meet and engage. You can use it for member events. You can use this for customization workshops. We took what we had, and we've added to it, to help us build a much richer and deeper connection to our communities.
Finally, how does Jordan plan to continue servicing its female consumer? What more can we expect to see?
That's another key element of the Jordan World of Flight store. When you first walk in, you see, very intentionally, that the very first thing you see is a female mannequin. It was very intentional because we wanted to make sure this space was welcoming to our female consumers. We're on an incredible journey for women. Here, we're starting from a smaller base. It is still a newer area for us, but it shows the intentionality of how we're going to continue to invest in having the right product, having the right spaces that service women's specific needs, and especially just connecting through the right storytelling and experience. We're creating a very unique space for our female members and we're excited because the future is super, super bright for that space.
For more information on Jordan Brand's new World of Flight store, head to Nike's website.
---
Share this article