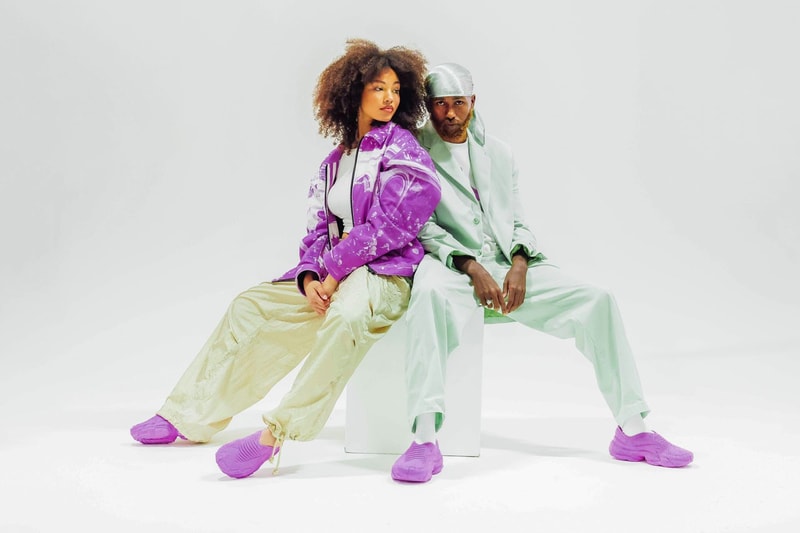 1 of 6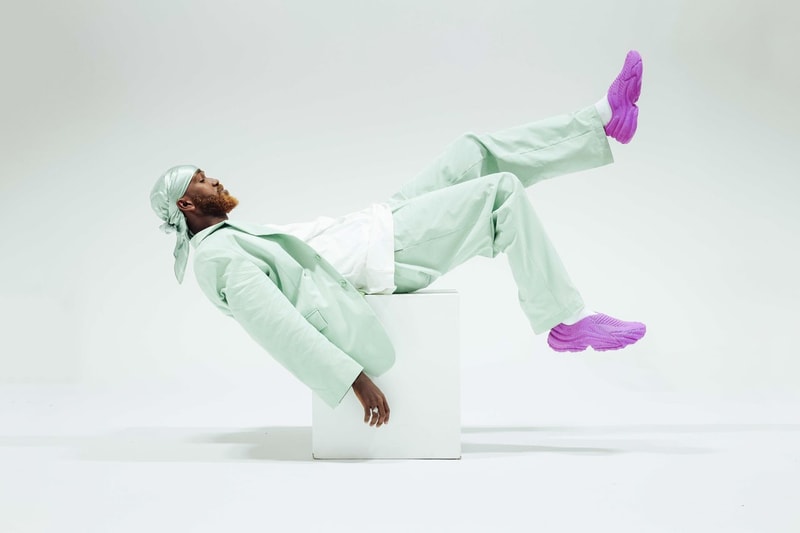 2 of 6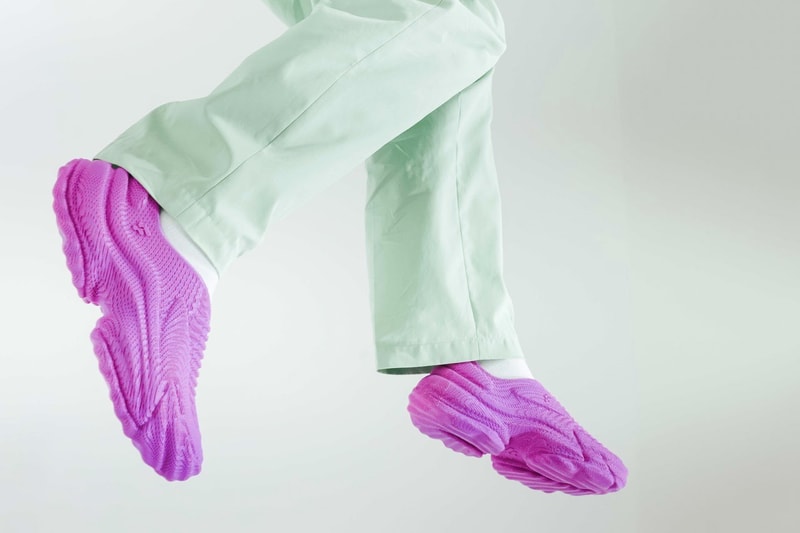 3 of 6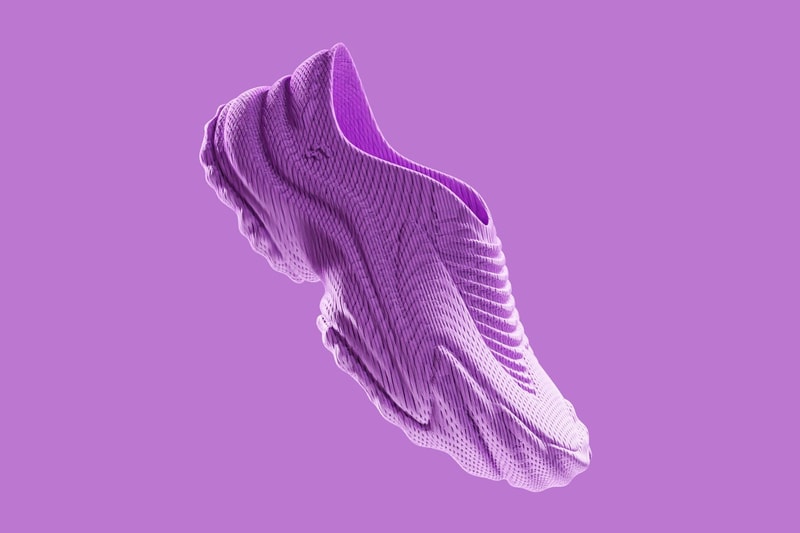 4 of 6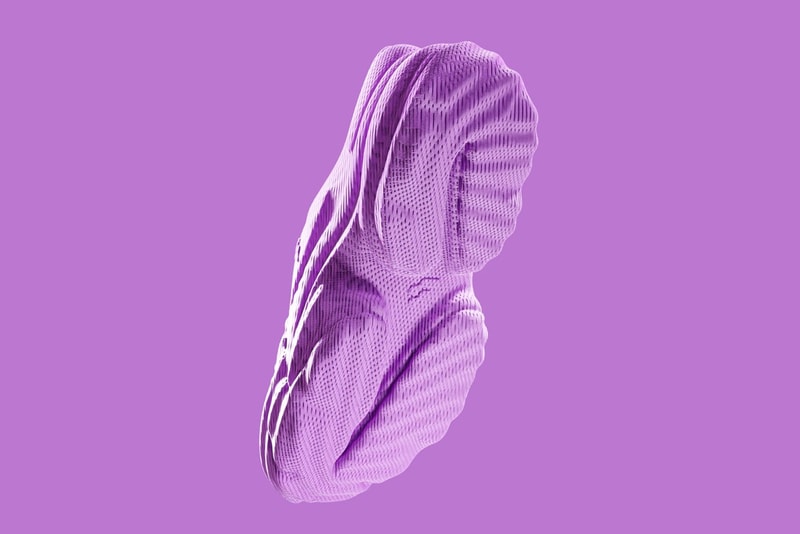 5 of 6
6 of 6
Footwear
Finn Rush-Taylor and Zellerfeld's "NAMI" 3D-Printed Shoe Offers a Glimpse Into Footwear's Future
Served in a radiant purple colorway.
Finn Rush-Taylor and Zellerfeld's "NAMI" 3D-Printed Shoe Offers a Glimpse Into Footwear's Future
Served in a radiant purple colorway.
Finn Rush-Taylor Studio and Zellerfeld have joined forces for a collaboration that breaks the boundaries of footwear design and manufacturing. The creative duo has unveiled an innovative 3D printed design called "NAMI," a silhouette inspired by nature's contour of water ripples, created through technological innovation.
"NAMI," described as a "subtle performance silhouette," features a geometric and laceless construction and arrives in a vivid purple colorway. The London-based designer relied on VR and a three-dimensional layout to develop the shoe's design, keeping costs of development and manufacturing low.
3D-printing-enabled technology for shoe manufacturing opens many possibilities for the footwear industry toward creative freedom and sustainability. Zellerfeld's 3D-printed methodology enables custom-fitted silhouettes made of mono-material without stitches or glue.
"I hope this release with Zellerfeld signifies a change in the industry which is long overdue, where creators don't have to answer to a hierarchy and can release a product that is daring and their own vision. I believe in a future where the creator has full control over their vision and has a platform that pushes for that. I think this way of partnership will make creators question if they need to rely on big brands for the world to see their work and actually get the credit they deserve," shared Rush-Taylor in a statement.
Cornelius Schmitt, CEO and Co-Founder at Zellerfeld, continued, "With the launch of NAMI with Finn Rush-Taylor – 3D-printing makes history again. For the first time ever, a creative can launch his own sneaker brand from nothing. The release of the NAMI is an absolute statement to the footwear industry. A statement for change, and for always being rebellious. I can't wait for the bright future that awaits footwear after this."
Take a look at the offering in the gallery above. Priced at $250 USD, you can buy a pair from the Zellerfeld app by applying to the beta program on iOS and scanning your feet for a bespoke model.
In case you missed it, meet Lace Charms, the bling your sneakers deserve.
---
Share this article