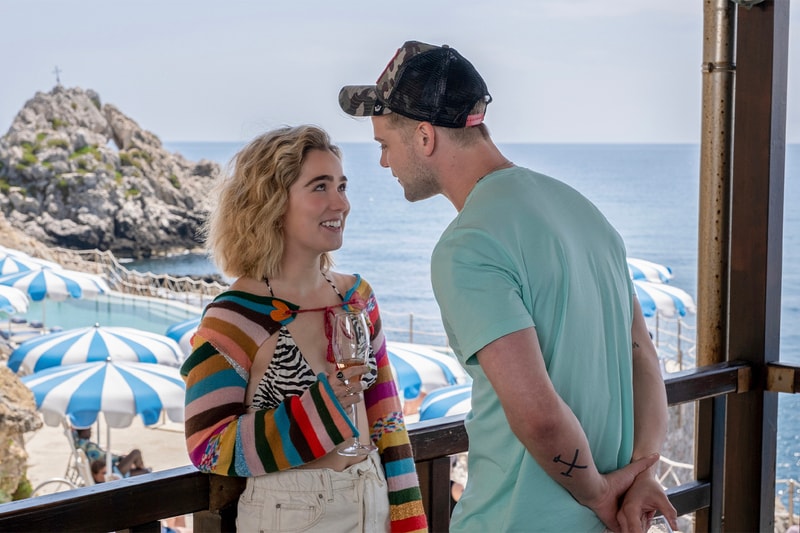 Sex & Dating
'White Lotus' Season 2 Finale Proves Portia Is the Queen of Missing Red Flags
"Get your shit together, Portia." – Tanya, the Great
'White Lotus' Season 2 Finale Proves Portia Is the Queen of Missing Red Flags
"Get your shit together, Portia." – Tanya, the Great
Season 2 of HBO's The White Lotus has officially come to an end and upon reflection, we have a question: WTF is wrong with Portia?
The series that follows a murder at the White Lotus resort pulled almost every plot twist imaginable while Portia (played by Haley Lu Richardson) served the most confusingly styled looks of all time. If we're being honest, she's literally a walking depiction of every microtrend that debuted in 2022. But by far one of the most comedic moments was Portia and Jack's pillow talk. Mid-conversation, Portia learns that Jack doesn't have any social media. "Not even Instagram?" she asks him, starting to regret her decision to f-ck him.
View this post on Instagram
Fans on Twitter immediately went in on the character questioning how this was the only red flag she noticed. For context, the two met in Italy and their first date was stealing together. Followed by his clear affinity for liquor and honestly, prick-like ways. While going in on Portia's character, fans joked that she is the epitome of "I can fix him," a trait most women could relate to.
However, some argued that Portia was on a luxury vacation in Italy so she most likely ignored the glaring red flags for a little fun. What do you think? Is she justified? Or just outright oblivious?
If you're questioning whether not having social media is a dating red flag, check out this expert's advice.
---
Share this article