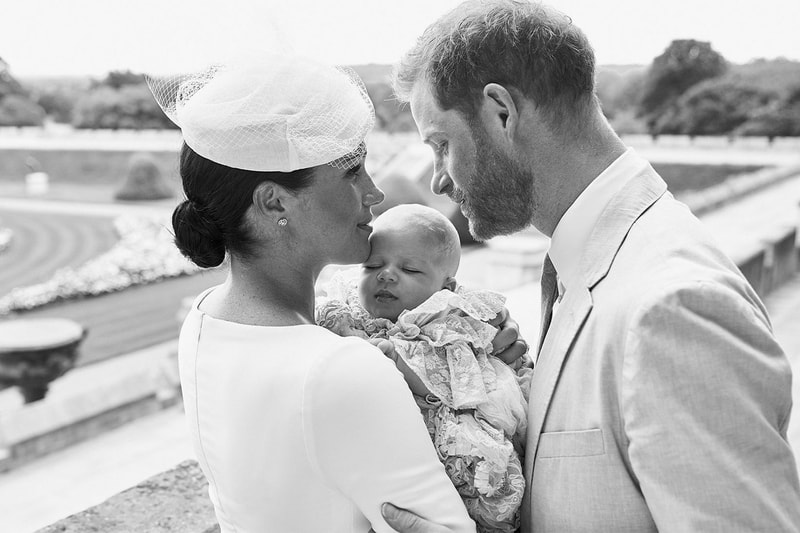 Film & TV
'Harry & Meghan': Did Harry Exit for His Wife, His Mother's Legacy or Himself?
An unpopular opinion you can't debate.
'Harry & Meghan': Did Harry Exit for His Wife, His Mother's Legacy or Himself?
An unpopular opinion you can't debate.
Netflix's latest docu-film, Harry & Meghan, follows the once Royal couple as they pivot to life outside of England and create their new lives, with love. However, the couple has received backlash regarding the blurry storylines about their exit.
Amidst the backlash, the highly criticized couple released a statement detailing the truth about their Royal Family exit. "The Duke and Duchess have never cited privacy as the reason for stepping back," revealed a statement from their Global Press Secretary. "This distorted narrative was intended to trap the couple into silence. In fact, their statement announcing their decision to step back mentions nothing of privacy and reiterates their desire to continue their roles and public duties. Any suggestion otherwise speaks to a key point of this series."
At the same time, viewers continued their commentary with one stating Prince Harry would've left whether Meghan was in his life or not.
Watching the Meghan and Harry documentary & uh…my takeaway is that he would have left for pretty much any good reason. Or a bad one.

— Mikki Kendall (@Karnythia) December 11, 2022

Although bold, the sentiment appears to have some truth to it, considering the statement the couple shared. The Royal Family's manipulation, paired with the media often incited drama for Prince Harry and his wife — who is visibly different from his family. But what most forget, is that Prince Harry also witnessed his mother struggle in the face of the media before her divorce from his father, Charles III. After the divorce, the media became exceedingly unbearable.
In one scene from Harry & Meghan, Princess Diana rushes over to the paparazzi at a family ski event and firmly, but politely tells the paparazzi to stop taking photos. One asks if they could "please" just get one snapshot and she replies, "no" telling them that she was there to "protect the kids," after they continued to invade family events.
For a week we've been told that Harry and Meghan are trying to destroy the Royal Family with this documentary series, when it's pretty clear 3 episodes in that they're really trying to expose the British tabloid press. I'm not surprised to see "royal experts" trying to spin it.

— Anne Boleyn ("Royal Expert") (@TudorChick1501) December 8, 2022
This trauma stuck with Harry so deeply, he sat in his docuseries detailing his trauma vividly. Not only did Harry witness his mother lose privacy and grow frustrated — he had to endure it too.
It's interesting how the public viewed Harry's exit as Meghan's fault. Harry has witnessed his family, and now his wife gets bludgeoned by racist media. Truthfully, why would he let it continue? So his children could endure the same thing? As someone who lived the experience from several perspectives, he knows how horribly things can end.
So, whether he left for his mother's legacy, his wife, children or his own — he was valid regardless.
---
Share this article