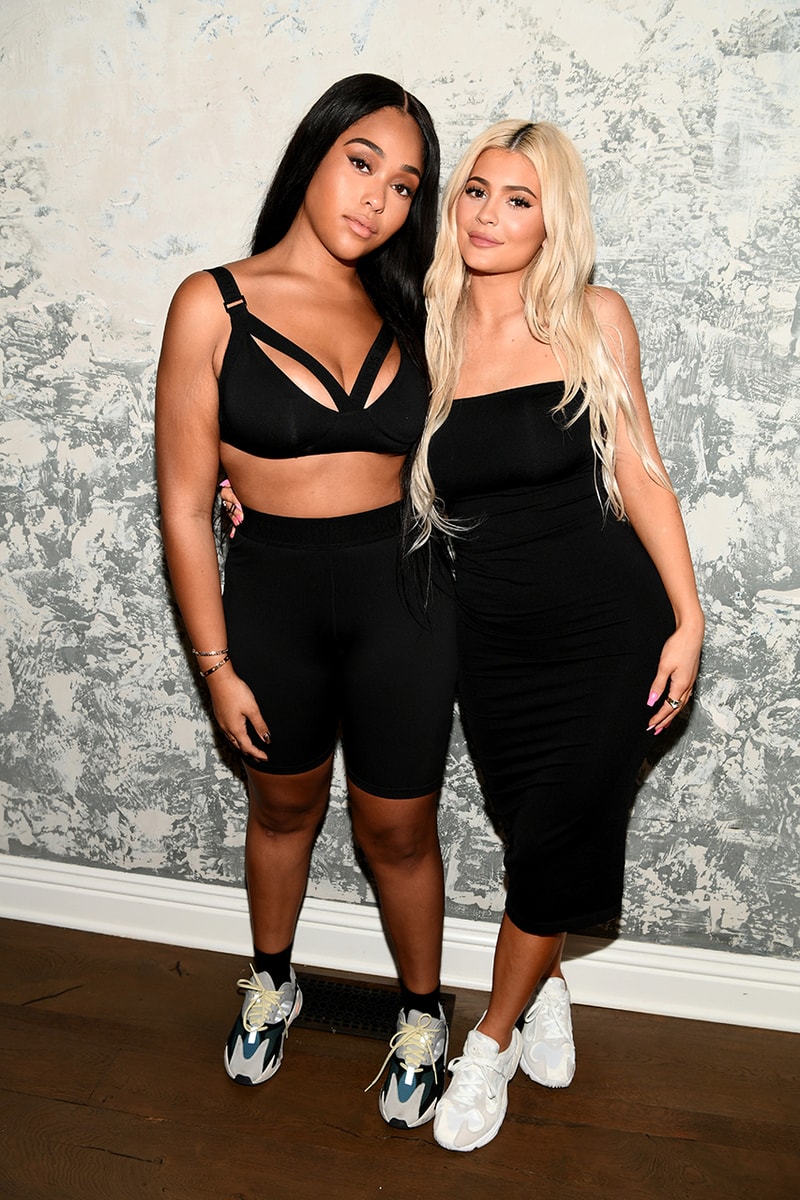 Jordyn Woods Denies Throwing Shade at Kylie Jenner on TikTok
No hate here.
Jordyn Woods is setting the record straight and letting everyone know she was not throwing shade at her former best friend Kylie Jenner.
Earlier this month, Woods hopped on a TikTok trend where she hid her lips before showing off her naturally full pout. She captioned the post, "Thanks mom and dad for these genetics," and viewers seemingly took that as a jab at Jenner. Before the youngest of the Kardashian-Jenner clan rose to social media fame and started her Kylie Cosmetics empire, she plumped up her lips with filler in 2015 when she was 17 years old.
Woods clarified the motivation behind the video in the comments, writing, "There's no shade toward anyone. This is a trend I've seen a bunch of girls doing and I wanted to hop on." Despite growing up together, Jenner and Woods ended their years-long friendship in 2019 when Khloé Kardashian's serial cheating ex-husband Tristan Thompson kissed Woods. In a Red Table Talk interview with Jada Pinkett-Smith, the now 25-year-old opened up about the incident, revealing, "It was a kiss on the lips, but no tongue kiss, no making out, nothing. I didn't know how to feel. I was like, 'That didn't just happen.'"
What's curious about the situation is that while Jenner cut ties with Woods, Khloé proceeded to maintain some semblance of a relationship with the athlete, welcoming a second child with him via embryo transfer. To add insult to injury, the clear predator fostered a child with another woman while Kardashian was attempting to grow a family with him.
Either way, it's nice to see Jordyn moving on and keeping the peace.
---
Share this article