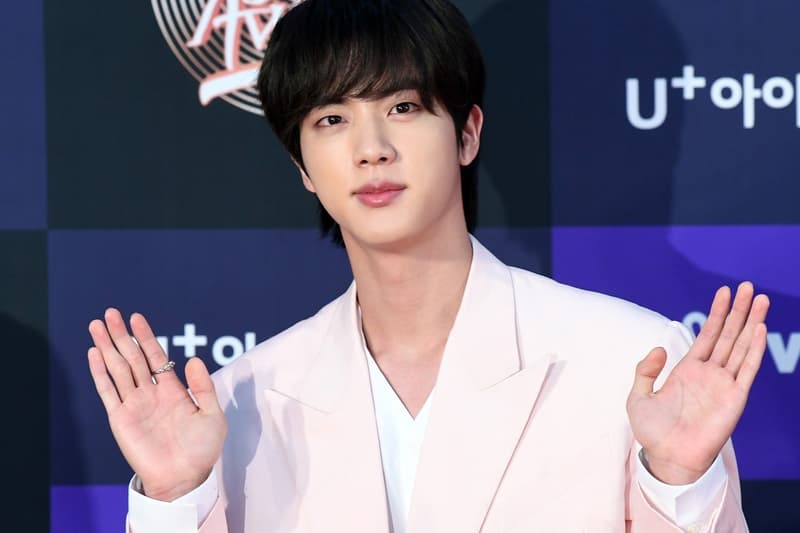 Entertainment
UPDATE: BTS' Jin Shares a Look at His Shaved Head Ahead of Military Enlistment
The K-pop star is officially joining the South Korean army on December 13.
UPDATE: BTS' Jin Shares a Look at His Shaved Head Ahead of Military Enlistment
The K-pop star is officially joining the South Korean army on December 13.
UPDATE (December 11, 2022): BTS member Jin has shared some updates as he prepares to enlist in the South Korean army on December 13.
The musician took to Weverse, the platform used by K-pop groups to interact with their fans, to post a selfie of himself with his newly-shaved head, which is a requirement for those enlisting in the military. "Cuter than I thought," he captioned the post.
Jin additionally told ARMYs that they should not be coming to the training center for safety reasons. HYBE further noted, "There is no official event. To prevent safety issues, fans should refrain from visiting the site." For extra caution, the K-pop artist will be accompanied by security, with firetrucks, health services, police and more on-site to avoid crowding.
The star will be officially enlisting in the army on December 13 in Yeoncheon, Gyeonggi-do with 200 recruits with only families allowed in the center.
---
ORIGINAL STORY (November 24, 2022): As confirmed last month, BTS' seven members are going forward with their mandatory military service in South Korea — and Jin is the first one to do so.
The 29-year-old, who turns 30 on December 4, is reportedly enlisting in the army on December 13. The K-pop star will undergo five weeks of training at the boot camp and will be deployed to a unit afterward.
Jin's management company HYBE Corporation or the South Korean ministry of defense has yet to confirm the news. However, the star did respond to a fan's comment on social media saying he was headed to a "front-line" position.
The BTS member, real name Kim Seok-jin, was known to be the first of the group to join the military, following all promotional activities for his solo track "The Astronaut" that was released last month.
The news comes after BTS announced it would go on an indefinite hiatus with each member pursuing solo projects until the group reunites in 2025 after everyone has served their mandatory military service. Over the past few months, aside from Jin, Jungkook performed on stage at the 2022 FIFA World Cup Opening Ceremony, while RM shared his solo album Indigo will release on December 2.
In South Korea, all able-bodied men aged between 18 and 28 are required to serve in the army for 18 to 21 months, with the exception of gold medal winners at the Olympics or Asian Games.
---
Share this article