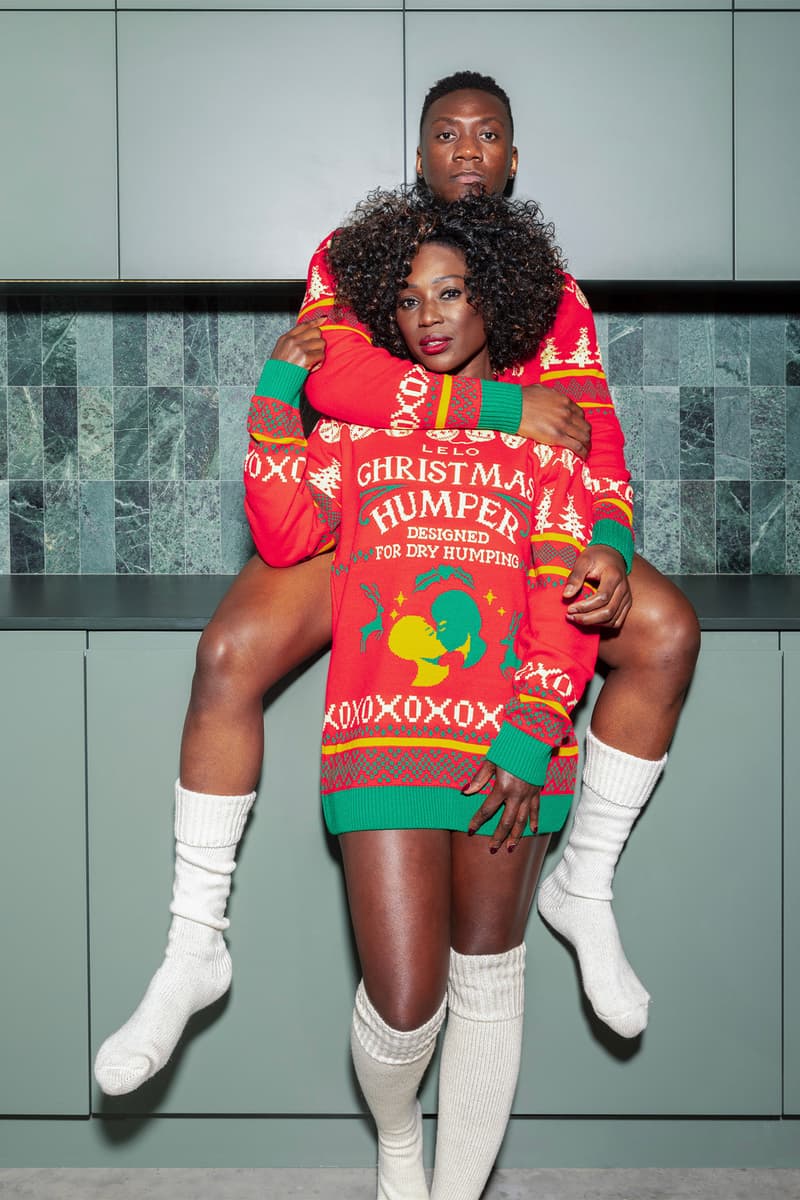 1 of 3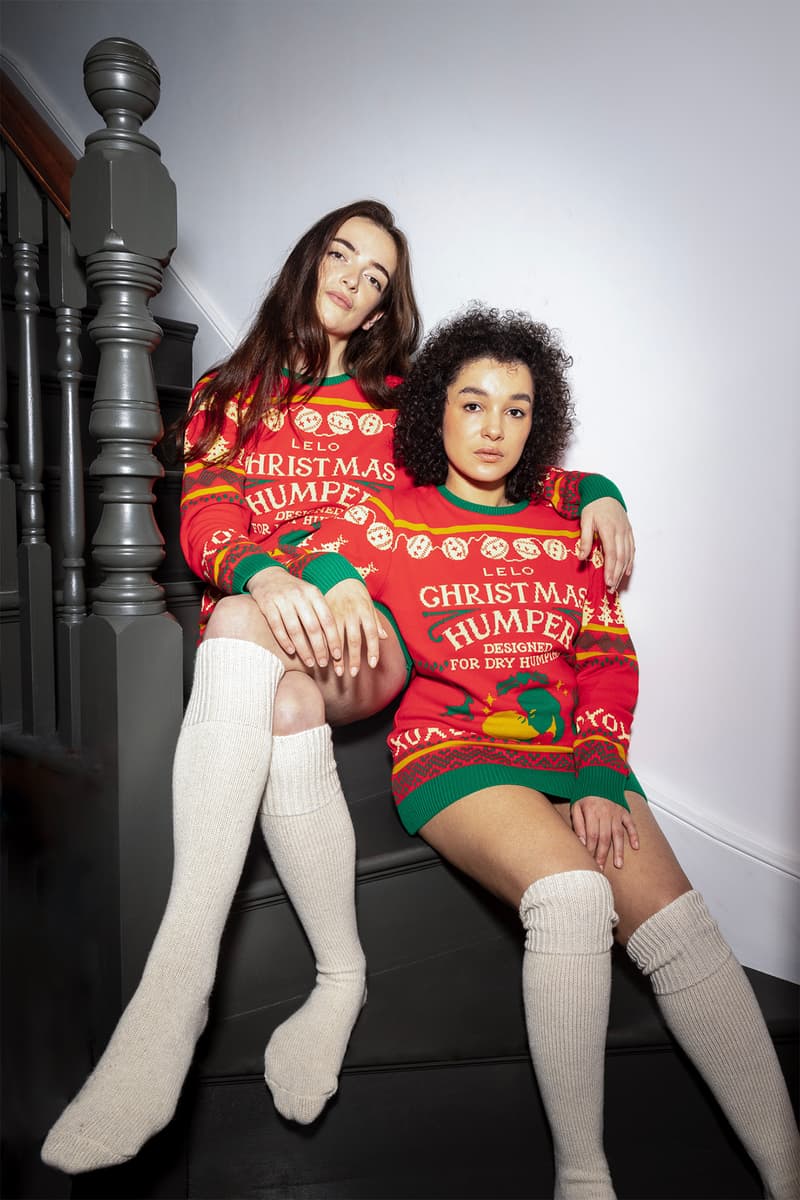 2 of 3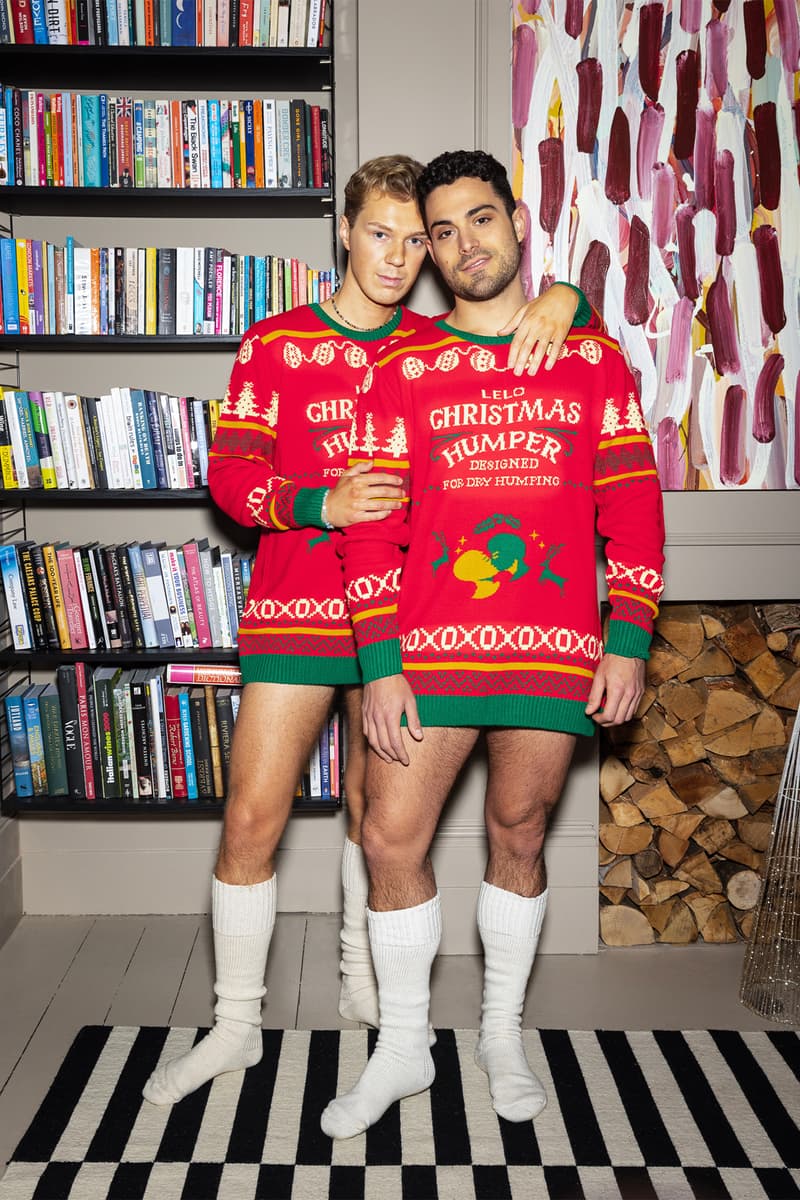 3 of 3
Sex & Dating
Meet The Christmas Humper, the First Jumper Made For Holiday Quickies
Happy F-cking Holidays — pun intended.
Meet The Christmas Humper, the First Jumper Made For Holiday Quickies
Happy F-cking Holidays — pun intended.
Luxury sex toy brand LELO released its holiday gift to us all, the world's first sweater for dry humping, the Christmas Humper.
You've most likely never heard the term outercourse, but you've enjoyed it before. As LELO shared in its exclusive press release, "Sex is so much more than just intercourse. It can be touching, kissing, teasing and rubbing, yet many overlook 'outercourse', despite it being an essential form of pleasure and sexual wellness."
According to a study on behalf of LELO, many don't have sex during the holiday season because there are too many relatives around — meaning there's only time for quickies — or they're feeling exhausted or stressed. Outercourse, like dry humping, can offer an easier solution that still ends in an orgasm.
To encourage you to explore pleasure, it released the Christmas Humper for dry humping. It's specifically "invented entirely for the process of sexual partners repeatedly moving up and down and back and forth on one another fully clothed." It also falls right above the genitals, so it covers just enough to leave some fun to the imagination and of course, you.
The release comes with two versions: "One made from a thinner material for those with a clitoris and another made from a thicker fabric for those with a penis. Thinner material allows for the clitoris to pick up on all kinds of clothed sensations, while the thicker version provides the necessary texture and friction for maximum penis pleasure."
To join the exclusive trial for the Christmas Humper, Email iwantahumper@thisiscow.com.
---
Share this article