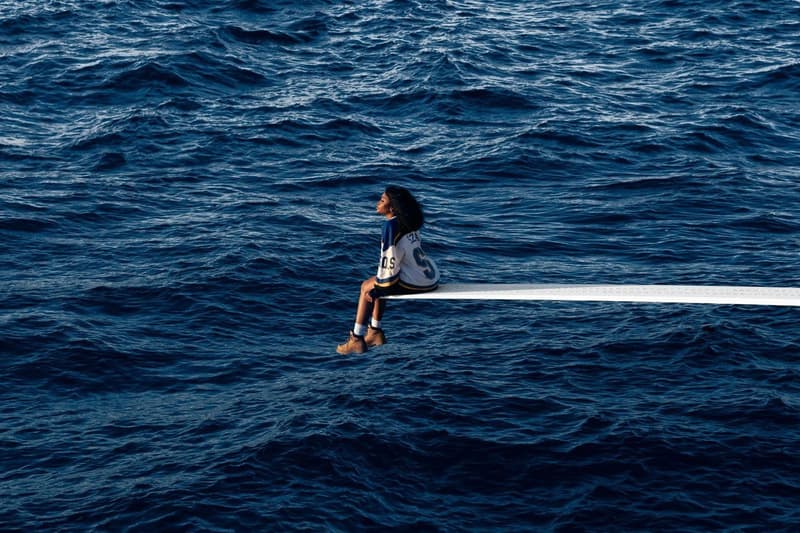 Music
Our Top 31 Toxic Moments From SZA's New Album, 'SOS'
Shamelessly cues "F2F" and "Seek & Destroy"
Our Top 31 Toxic Moments From SZA's New Album, 'SOS'
Shamelessly cues "F2F" and "Seek & Destroy"
SZA gave fans exactly what they needed with her new studio album, SOS. Between tapping every music genre we know and love, to crying about the most toxic dating issues we all face, here are our top 31 favorite toxic moments from SZA herself.
View this post on Instagram
"SOS"
"All that sauce you got from me/All that sh-t I gave for free/I want it back."
"Kill Bill"
"Hate to see you happy if I'm not the one driving."
"I might kill my ex/Not the best idea/His new girlfriend's next…"
"If I can't have you, no one else will."
"Seek & Destroy"
"New d-ck arrives and I erect it"
"Low"
"If you see me out in public, you don't know me keep it silent"
"I need you to get the f-ck out my space/Replacement's on the way, please don't play"
"I need a new trick, old dogs don't change."
"I'm moving selfish calling all my favorite hoes."
"Blind"
"Fucking on my ex cause he validate me."
"I aint no Julia Stiles, this aint no last dance, way past it."
"Can't escape me, my pussy precedes me."
"I don't wanna pipe down, rather get my payback"
"You still talking bout babies, and I'm still taking a Plan B"
"Snooze"
"I'll touch that fire for you"
"Let's take this argument back up to my place"
"Gone Girl"
"Birthin' b-tches in my third trimester"
"Trying to find deeper meaning in nonsense, trying to grow without hating the process"
"Ghost In the Machine"
"Can you distract me from all the distaster/Can you touch on me and not call me after?/Can you hate on me and mask it with laughter"
"F2F"
"I fuck him 'cause I miss you"
"…I miss my ex, Now i'm ovulating and I need rough sex, knowing you gone block me tomorrow"
"Nobody Gets Me"
"You were balls deep, now we beefin'"
"Conceited"
"Ion like nobody, I don't feel guilty about it"
"I been burning bridges, I'd do it again"
"Special"
"You say I'm too wild, you gone hate me now"
"Too Late"
"Is it bad that I want more?"
"Far"
"F-ckin' on your n-gga for cardio"
"Shirt"
"Feel the taste of resentment, simmer in my skin"
"Open Arms"
"I know all this is bad, but please put a leash on me anyway"
"C'est la vie, go to Paris, it ain't five star, it ain't me"
"Forgiveless"
"I don't care about no consequences, I just want my lick back"
For more SZA content, check out which SZA song you're most like, according to your zodiac sign.
---
Share this article