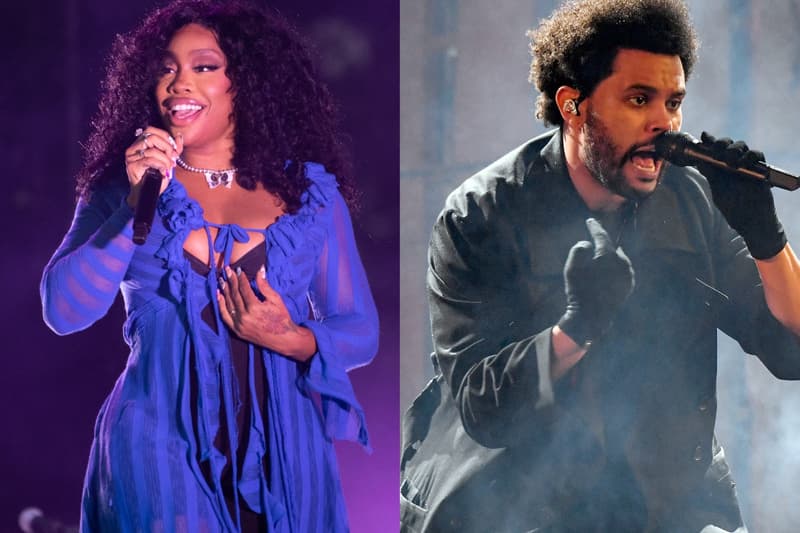 Music
SZA Shares an Update on the Potential "Die For You" Remix Collab With The Weeknd
Teasing the possibility of him appearing on the deluxe version of 'S.O.S.'
SZA Shares an Update on the Potential "Die For You" Remix Collab With The Weeknd
Teasing the possibility of him appearing on the deluxe version of 'S.O.S.'
UPDATE (December 7, 2022): Just a few weeks ago, SZA and The Weeknd teased potentially collaborating on a "Die For You" remix. Now, SZA has revealed they discussed the possibility of finalizing the idea.
"We talked about it, it wouldn't be really hard 'cause there's a scaffolding of one that already exists so I need to just finish it," she told Z100. "If he is on the deluxe of my album, I will turn in the 'Die For You' verse."
SZA's sophomore album, S.O.S. is set to drop on December 9, which means she can release a deluxe version anytime after.
Stay tuned for more updates on SZA and The Weeknd working together.
---
ORIGINAL STORY (November 23, 2022): It's quite possible SZA and The Weeknd may be collaborating together. SZA recently answered a fan's question regarding a "Die For You" remix in a now-deleted comment. The Weeknd later shared his thoughts on the idea, basically letting fans know he is all for it.
When a fan asked SZA to clarify rumors on a "Die For You" remix, the singer answered, "Lmao it's super old but it does exist. I should re-record it."
After Pop Crave tweeted the news, The Weeknd quote-tweeted the outlet and added, "yes please."
Regardless of whether it happens or not, on the bright side, fans are getting new music from SZA before the end of the year. She recently revealed her sophomore album will be titled S.O.S. and it will be arriving sometime in December.
Stay tuned for more updated and check out the "Die For You" exchange below.
yes please https://t.co/nRdN76EbR2

— The Weeknd (@theweeknd) November 22, 2022
---
Share this article