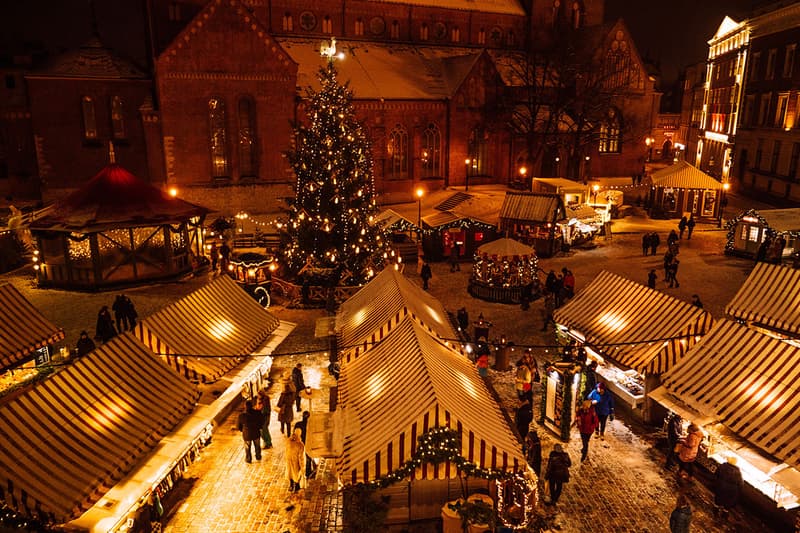 Culture
These Are the Best Christmas Markets to Visit in the UK
From Winchester to Bristol and even one outside of the capital.
These Are the Best Christmas Markets to Visit in the UK
From Winchester to Bristol and even one outside of the capital.
When the thought of the best Christmas markets in the U.K. comes to mind, it's likely that your first thought will be London. Sure, the capital has an incredible festive display on offer, but there are actually a number of equally (if not more) striking markets to visit all over the country.
Showcasing artisan crafts, mulled wine, spiced baked goods and festive cheer, there are a few impressive options. First up is Winchester, with the market taking place around its historic cathedral and featuring an intimate ice-skating rink. Next is Birmingham, whose holiday market stalls are located around its town hall. Then, we have Manchester's Albert Square, followed by Bristol's City Center and of course: London's Southbank. Rounding out our list is Nottingham's picturesque Old Market Square.
One not-so-UK-based Christmas market that made our list is Edinburgh's Princes Street Gardens, offering an eclectic mix of homemade foods, independent businesses and uplifting visuals. The majority of Christmas markets open their metaphorical doors in mid-to-late November and typically last all the way through to the beginning of January, so if you don't quite fancy the festive crowds, there's plenty of time to enjoy the fuzzy winter wonderland vibes afterwards.
Scroll down to see our full list of the best Christmas markets to visit in and around the U.K.
Winchester Cathedral
Birmingham Town Hall
Albert Square, Manchester
Southbank, London
Bristol City Center
Princes Street Gardens, Edinburgh
Old Market Square, Nottingham
---
Share this article