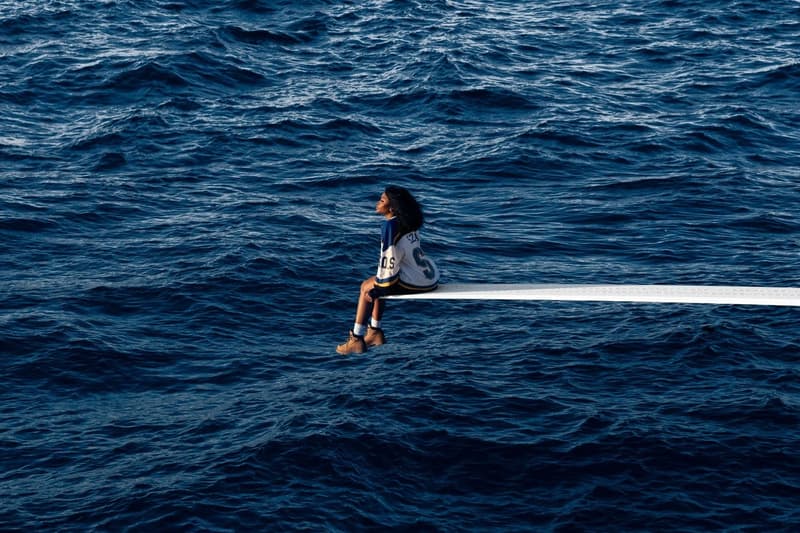 Music
What You Need To Know About SZA's Sophomore Album, 'S.O.S.'
Including the tracklist, featured artists, fun facts and more.
What You Need To Know About SZA's Sophomore Album, 'S.O.S.'
Including the tracklist, featured artists, fun facts and more.
SZA has been teasing her upcoming sophomore album, S.O.S., for ages, unveiling new information on what to expect. Keep scrolling for everything you should know about the highly anticipated LP.
It will consist of 23 songs and four featured artists.
SZA took to social media to share the track list. Recently, the singer-slash-songwriter had revealed she had recorded 100 songs, and it looks like she finally narrowed it down to 23 songs. Four of those are collabs with other artists, including Don Toliver, Phoebe Bridgers, Ol' Dirty Bastard and Travis Scott, whom she previously worked with on her first album, Ctrl. (Could we be getting  "Love Galore" 2.0?)
The album cover seemingly references Princess Diana.
While SZA hasn't confirmed if she purposely meant to pay tribute to Princess Diana, fans online noticed that the cover art to S.O.S. is very similar to a photograph of Princess Diana taken one week before she died. In both the S.O.S. cover and in the Diana photo, they are both sitting at the edge of a diving board.
You've already heard some of the songs.
Out of the 23 tracks, SZA has previously released three as singles: "Good Days," "I Hate U" and "Shirt."
The album will be a mix of genres.
SZA previously told Complex the album is "a little bit of everything." She added, "It's a little aggressive. Some parts are incredibly soft. Some of them are ballads. I don't know. It's all over the place. It's just where my heart is."
S.O.S. drops soon.
S.O.S. is slated to release on December 9.
Check out the tracklist below.
01 "S.O.S."
02 "Kill Bill"
03 "Seek & Destroy"
04 "Low"
05 "Love Language"
06 "Blind"
07 "Used" (Feat. Don Toliver)
08 "Snooze"
09 "Notice Me"
10 "Gone Girl"
11 "Smoking On My Ex Pack"
12 "Ghost In The Machine" (Feat. Phoebe Bridgers)
13 "FZF"
14 "Nobody Gets Me"
15 "Conceited"
16 "Special"
17 "Too Late"
18 "Far"
19 "Shirt"
20 "Open Arms" (Feat. Travis Scott)
21 "I Hate U"
22 "Good Days"
23 "Forgiveness" (Feat. Ol' Dirty Bastard)
---
Share this article