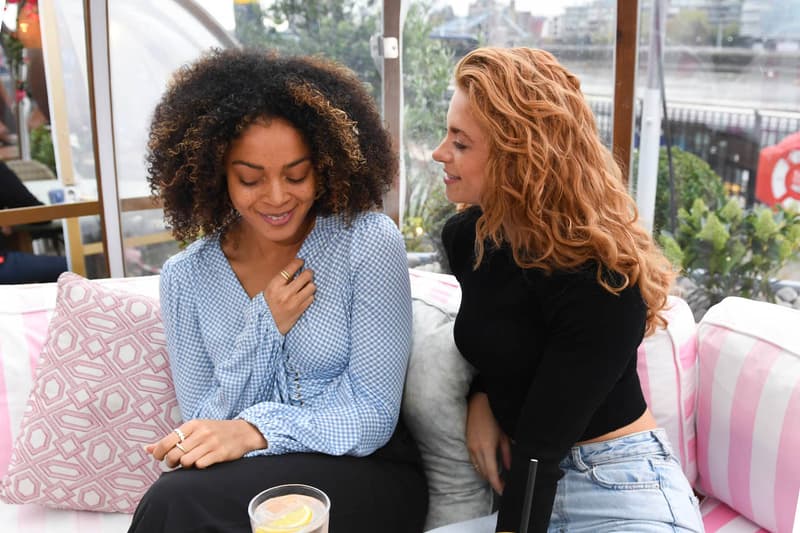 Body Language Expert Reveals 5 Signs They're Into You
Meet The Face Whisperer.
Leading dating app Tinder taps body language expert Adrianne Carter, aka The Face Whisperer for five signs your date is going well.
Believe it or not, the holidays are the season of random hookups and finding a plus one. According to Carter, "There are several myths about body language that young singles can keep in mind for their first date this Christmas. One key myth to dispel is the suggestion that first impressions are always right. This is not necessarily the case, many first dates can be daunting and when given the opportunity to relax, people tend to show their true selves as you get to know them better."
Here are the top five signs they're into you.
The eyebrow flash
Their eyebrows "lift with a smile."
Mirroring is key
"When two people are in sync they often copy their body language,' shared The Face Whisperer. If you notice this, they're most likely interested.
Double eye contact
The double take is a go-to flirting move because it lets others know you just had to get another look. You'll spot this when your date catches your eye, looks away and looks back.
Licking lips
This "makes them glossier," as if preparing for a kiss. The Face Whisperer notes it as "a receptive sign whilst on a date."
Showcasing forearms
More masc presenting beaus may flash their arms and according to The Face Whhisperer, "This can be taken as a sign of confidence and strength."
For more dating tips, read these six signs that reveal they're just not that into you.
---
Share this article