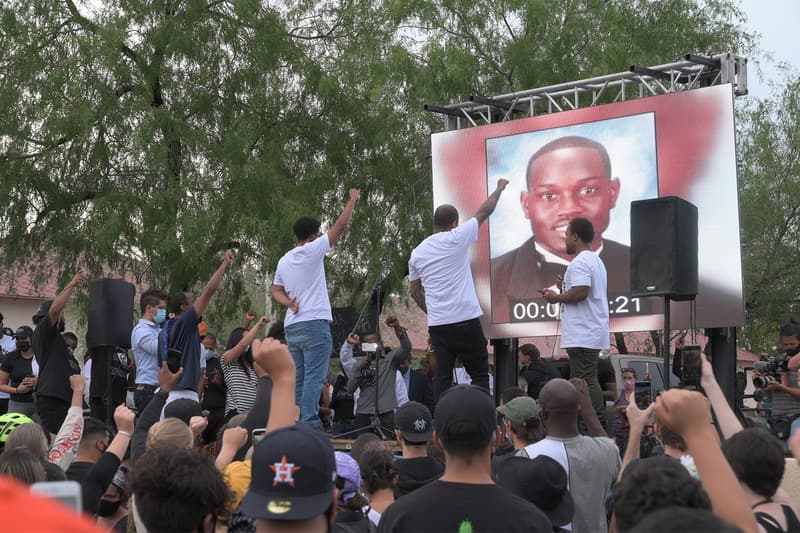 Culture
Jury Rules Ahmaud Arbery's Murder Was Racially Motivated
The Justice Department had originally reached a plea deal with the McMichaels.
Jury Rules Ahmaud Arbery's Murder Was Racially Motivated
The Justice Department had originally reached a plea deal with the McMichaels.
A jury recently ruled that the three white men who killed Ahmaud Arbery were found guilty of all federal charges in the prolonged trial. Furthermore, their pursuit was said to be laced with racially charged motivation. The verdict comes nearly two years after the day of Arbery's death on February 23, 2020.
Outside the courthouse, Arbery's relatives held each other and cried. Their family attorney, Ben Crump, expressed his joy in response to the court's decision: "Thank God for this good morning, [one his parents] have prayed for. It is because of their conviction to get full justice, not partial justice… [that] we get to celebrate this moment," he told reporters. Although Wanda Cooper-Jones, Arbery's mother was elated, she chided the Justice Department for originally negotiating a plea deal with the McMichaels. Cooper-Jones said: "We wouldn't have gotten what we got today if it [weren't] for the fight that the family put up." She continued: "What the [Department of Justice] did, they were made to do it."
The deal was rejected subsequently after concerns that it would result in partial imprisonment conditions. In addition, Crump and the family plans to bring a civil suit following court proceedings. The three murderers, Travis McMichael, Gregory McMichael and William "Roddie" Bryan, were further charged with life imprisonment and steep fines. In addition, both McMichaels were deemed guilty on the premise of possessing a Remington shotgun and .357 Magnum revolver during the chase.
Share this article