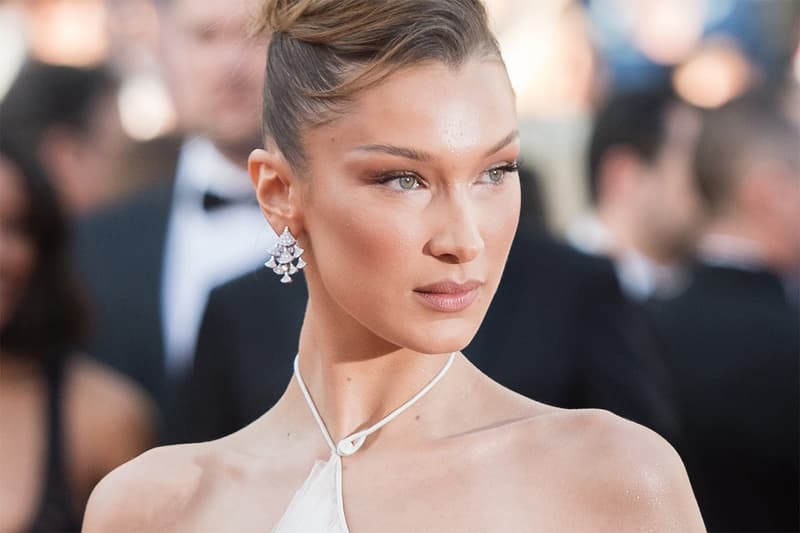 Culture
Bella Hadid Defends Muslim Women's Right To Wear the Hijab
The supermodel shared her beliefs on Instagram.
Bella Hadid Defends Muslim Women's Right To Wear the Hijab
The supermodel shared her beliefs on Instagram.
Model and entrepreneur Bella Hadid has never been shy to share her passion for human rights, so her Instagram posts Thursday night should come as no surprise to fans. Sharing images of women wearing hijabs, Hadid used her platform to spotlight the most recent horrendous hate crime in which a Muslim teen Hoda, had her hijab torn off and was verbally and physically attacked on February 9 by a group of young men.
As the Kin Euphorics co-founder wrote on her page, the attackers "spat and pulled the finger at the Muslim girls. They yelled out "Muslim b*tches," "terrorists" and other racially motivated words." Given the present popularity of the balaclava, a warm wintery head coverings, many have pointed out the difference in reception to the fashionable headgear and the hijab, as Twitter user @umvlkheir wrote, "Didn't they call hijabs and niqabs oppressive and ugly, now everyone wants to wear a balaclava. Funny how that works."
Hadid added her two cents, writing on her Instagram, "Although fashion is a way to push the boundaries and somehow make things more acceptable, I want us to remember where the Hijab resonated from and why it is so important to Muslim women world wide.I have seen first hand the discrimination that POC & Muslim people face on a regular basis in fashion. I know many of my Muslim sisters have faced unfair projections of others. It's biased, prejudice and straight up racist. I am not here to say what is right or wrong when it comes to wearing head coverings in fashion, because it is not my place to speak on how hijabi women feel but what I can say is. If we are seeing more and more appreciation of hijabs and covers in fashion, we have to also acknowledge the cycle of abuse that Muslim women of all different ethnicities in fashion get met with on a regular basis within fashion houses, especially In Europe and America.Stand up for your Muslim friends. If you see something, say something.
View this post on Instagram
---
Share this article