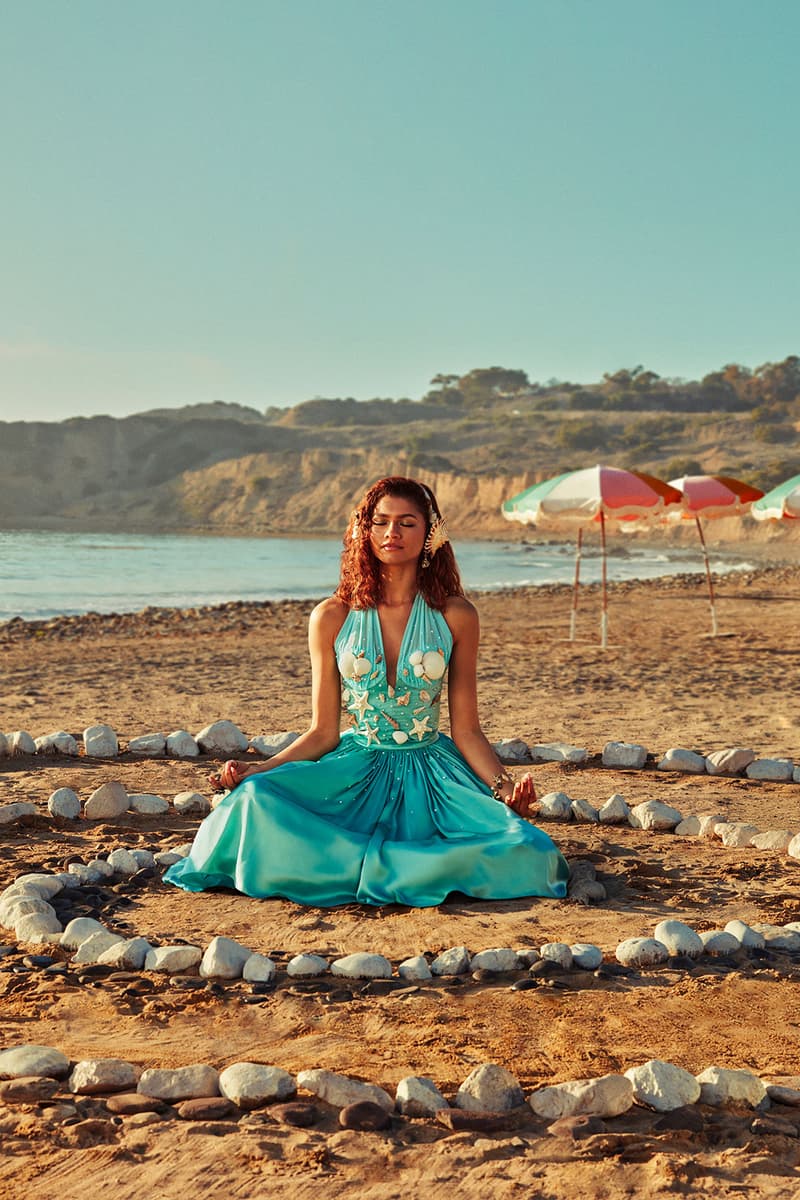 Zendaya, Doja Cat and More Star in the Best 2022 Super Bowl Commercials
Featuring companies like Squarespace, Amazon, Uber Eats and Taco Bell.
Film & TV
Zendaya, Doja Cat and More Star in the Best 2022 Super Bowl Commercials
Featuring companies like Squarespace, Amazon, Uber Eats and Taco Bell.
The 2022 Super Bowl has officially come to an end, which featured an electrifying halftime show by six hip-hop icons. Just like its predecessors, this year's event saw the release of new commercials featuring the likes of Zendaya, Doja Cat, Pete Davidson and more. From Uber Eats' star-studded ad to Taco Bell's circus school-themed visual featuring Doja Cat's punk-rock side, companies certainly did not hold back this year.
Continue scrolling for some of the best Super Bowl commercials of 2022.
"Sally's Seashells" – Squarespace
Zendaya makes her Super Bowl debut via Squarespace's ad. The Spider-Man and Euphoria star plays Sally, who is seen struggling to sell seashells by the seashore. As a result, she creates her own website on Squarespace to promote her business, which eventually garners several customers. The actor is dressed in Ariel-inspired fits and a chic sailor ensemble while she does what she does best, selling seashells.
"Mayo Tackles Food Waste" – Hellmann's
With game day being the second most wasteful day of the year, Hellmann's Super Bowl commercial urges fans to reduce their food waste. The visual spotlights NFL superstar Jerod Mayo, who yells at a man throwing away his greens: "Don't throw away that spinach. You can make a frittata!" Davidson and his mother Amy join the ad. "Whoa whoa, mom's already tackling food waste, Mayo," Davidson says. While Mayo starts to retreat, he ends up tackling The King of Staten Island anyway, confessing, "Sorry man, I had to."
Uber "Don't" Eats
Uber Eats enlists Jennifer Coolidge, Gwyneth Paltrow, Trevor Noah and Nicholas Braun for its Super Bowl commercial, which centers on the theme of the fact that the company doesn't just deliver food, but everything else too. "Wait, if it was delivered with Uber Eats, does that mean… I can 'Eats' it?" Coolidge says as she unpacks her delivery. Succession actor Braun "Eats" the dish soap he ordered, while Paltrow takes a bite out of her controversial vagina-scented candle. "This candle tastes funny," she comments. "And thanks to Uber Eats, we don't even know what food is anymore," Noah adds, as Braun looks at a sponge, saying: "This isn't food."
"The Grand Escape" – Taco Bell
Taco Bell's "The Grand Escape" features Doja Cat as a student in a clown school who escapes from class and races through town to get to the nearest Taco Bell joint. The ad also includes the artist's cover of alternative rock band Hole's "Celebrity Skin" single with reworked lyrics. "It's no secret I'm a major Taco Bell fan which has made my role with this campaign all the more fun," the Planet Her singer said in a press release. "I've enjoyed every moment of this campaign, especially the ones where we get to break all the rules, and look forward to continuing collaborating with the brand."
"Mind Reader" – Amazon
Scarlett Johansson and her husband Colin Jost star in their first joint project. In Amazon's ad, the couple discovers that Alexa has the ability to read minds after Jost says, "It's game day." However, they realize that it's best that Alexa can't read anyone's mind after a number of awkward instances, including playing "Little Lies" by Fleetwood Mac when Jost asks Johansson if she enjoys doing love scenes with "hot guys."
"Golden Memories" – Lay's
Moments before his wedding, Seth Rogen reminisces with Paul Rudd about the fun times they had together over a bag of Lay's chips. During a rough plane ride, Rudd and Rogen have their first heart-to-heart. "I've never seen any of your movies," Rudd admits, as Rogen responds, "Not even in the one we're together?" In another memory they bring up, Rogen moves into the first house he bought, which was haunted by an evil spirit, who later appears to be his bride. "Those were good times," Rudd says. "They were golden," Rogen replies.
"What's Gotten into Lindsay?" – Planet Fitness
Narrated by William Shatner, Planet Fitness' ad pokes fun at Lindsay Lohan's infamous reputation. The visual kicks off with Shatner asking, "People are wondering, what's gotten into Lindsay?" From trading "DUIs for DIYs" to beating Dennis Rodman at Jeopardy!, Lohan showcases how she's improved her lifestyle thanks to joining Planet Fitness.
"Pass It" – BIC
Promoting BIC's EZ Reach Lighter, Snoop Dogg and Martha Stewart demonstrate how convenient the new product is by lighting candles, grills and more. "Hey Marth, pass me that BIC EZ Reach Lighter and that bowl…" the rapper says. "Bowl of strawberries," Stewart continues. "Thanks, this is perfect for hard-to-reach places," Snoop Dogg continues. "And it helps keep your fingers away from the flame," Stewart adds. The ad concludes with the TV personality heating up fondue.
Share this article