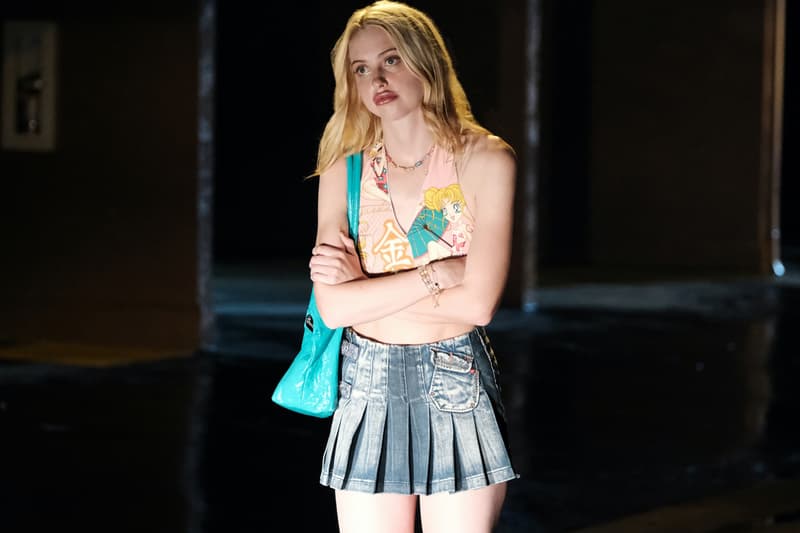 Film & TV
5 Things To Know About Chloe Cherry, Faye in 'Euphoria' Season 2
The adult film actor makes her big screen debut.
5 Things To Know About Chloe Cherry, Faye in 'Euphoria' Season 2
The adult film actor makes her big screen debut.
Adult film actor Chloe Cherry, who's cast on Euphoria as Faye, a drug addict and prostitute, is already one of the biggest breakout stars of Season 2. Meet the uncanny new cast member and read on for a few things you should know about her journey.
Tune into Faye's hilarious commentary in Euphoria every Sunday on HBO Max.
1. She was scouted on social media.
Euphoria's creator Sam Levinson had actually found Cherry on Instagram and was drawn to her sense of humor. She was on a trip visiting family in Pennsylvania when she got an audition email for the character of Faye. This caught her completely by surprise because she didn't think anyone of such status was watching her, let alone found her funny.
2. Porn actually developed her comedic side.
The 24-year-old star credits the chaos of the adult film industry and how it was like a daily course on improv. She tells the Daily Beast, "Can you imagine waking up in the morning, going to work, and then you learn what your character and lines are? Or finding out the day before? They'll say, 'This is your stepbrother and you've been mad at him forever. OK, action.'"
3. Her sexuality has always been her superpower.
Turning people on is not only a skill she has, but it's also a form of power she loves tapping into. "I was very comfortable in my body, and proud of my body. I just know who the fuck I am. And I love doing sh-t that makes people nervous," she shares with the Daily Beast.
4. She's an advocate.
Cherry has since used her platform to advocate for sex workers just like herself. "We're never going to go back to a society where we don't have porn. So, people shouldn't be surprised that someone did porn. Porn is an art form in this world that people should respect," she says in the aforementioned interview.
5. Faye has inspired a career change.
Cherry's role as Faye has unlocked a new passion for acting in her, and now she wants to do any and all roles. "This wasn't an easy role, so I'm hoping that anytime there's a weird, blonde person, people will try to hire me," she laughs while telling the Daily Beast. "It's weird. Something came up in my life and now I'm going to follow it wherever it goes. I'll always love the adult industry, but it's not going to be my focus for a while."
Share this article