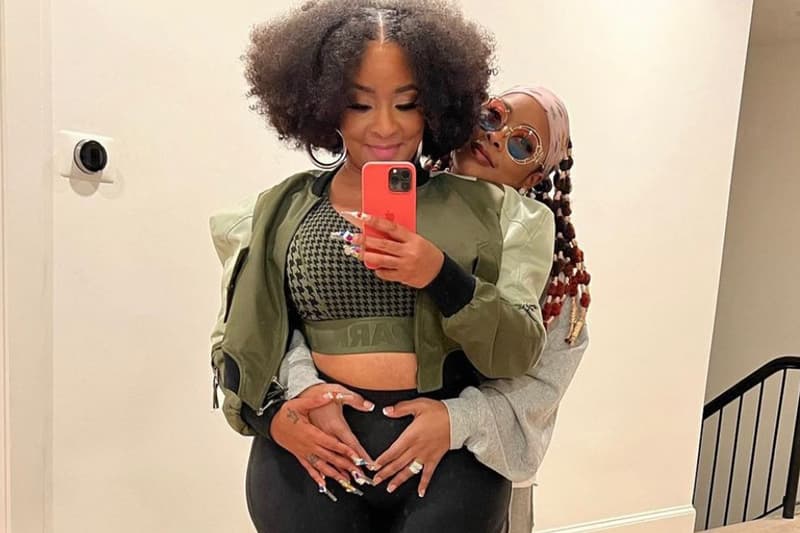 Entertainment
Da Brat and Partner Jesseca Dupart Are Expecting Their First Child
From ghosting to happily ever after.
Da Brat and Partner Jesseca Dupart Are Expecting Their First Child
From ghosting to happily ever after.
Da Brat and Jesseca Dupart, from WE tv show Brat Loves Judy, are expecting their first child. Also known by Shawntae Harris, Da Brat shared the news by posing on Instagram with her hands in the form of a heart over Dupart's baby bump.
Da Brat out and shared her queer identity in 2020 after decades of the music industry making assumptions of their own. After meeting at a party, Dupart and Harris, unfortunately, lost contact and took part in the chase of dating. Now, two years after becoming Instagram-official, the couple is engaged and happily extending their family.
Da Brat's privacy about her identity was not a choice of authenticity, but more so living in fear over religious ideals, and of course, the judgemental entertainment industry. She spent 25 years keeping her secret. However, after meeting Dupart, she realized that she would have to be more open about her life.
As the owner of Kaleidoscope Hair Products, Dupart has become very successful through social media. This is quite the opposite from Da Brat, who prefers to be private and let her music and accomplishments speak for her.
"I was fine staying quiet, but my partner is a social media mogul — that's how she became who she is. And when you get with somebody, you have to meet in the middle. So to me, the middle was just letting everybody know: 'Hey, she's the one," Da Brat shared with Variety.
The two are set to get married on Feburary 22.
---
Share this article