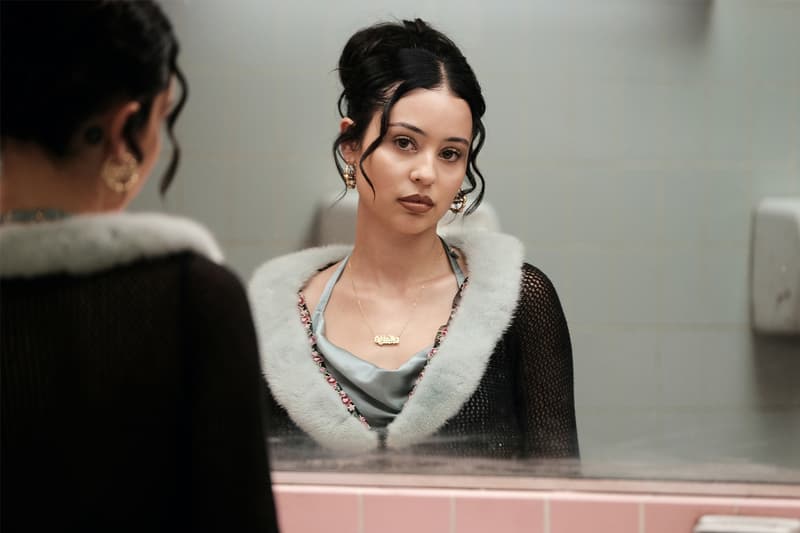 Film & TV
The Most Controversial Moments of 'Euphoria' Season 2
Revisit the scenes that have got fans talking.
The Most Controversial Moments of 'Euphoria' Season 2
Revisit the scenes that have got fans talking.
Euphoria Season 2 quite literally took over the internet with the release of each new episode. Every installment was followed by a Twitter thread breaking down the drama, from Rue's addiction to Cassie's pick-me tendencies. With a strong storyline and characters that appeal to viewers' emotions, the HBO Max series left many conflicted about whether they should keep tuning in to a show about nude teenagers. Here are the most controversial scenes that have kept the conversation going.
Editor's Note: This article contains spoilers for Euphoria.
Nate being "outed" in Lexi's play.
This scene has definitely had viewers on the edge of their seats. We clearly know who Lexi's (Maude Apatow) play is about as viewers of the show, but to other students, this is just a quirky play about young adulthood. That is until Nate (Jacob Elordi) storms out of the auditorium during the horny gym scene. Some fans took their concerns to Twitter and questioned if Lexi has just outed Nate as gay, or if she's simply mocking homoeroticism and bro culture. Show creator Sam Levinson never commented on the scene, but given Nate's reaction, the character has blown any chances of remaining low-key.
Maddy helping Samantha undress.
In one episode, Maddy (Alexa Demie), who's just avoided being caught for rummaging through Samantha's (Minka Kelly) dreamy closet, helps her get out of her dress. The scene is very sensual and suggestive, although Maddy does nothing more than unzipping the dress for Samantha.
According to Kelly, the scene was supposed to be a lot more explicit. "[Levinson] thought it would be more interesting if my dress fell to the ground," Kelly told Vanity Fair. "I just didn't feel comfortable standing there naked."
Levinson apparently had no issue adjusting the scene when Kelly shared that the nudity was a bit much for her. "He was like, 'Okay!' He didn't even hesitate. And he shot a beautiful scene and got exactly what he wanted."
Cassie's countless topless scenes.
Sydney Sweeney's concerns about Cassie being nude were a focal point this season, seeing as she was shown naked the most. The actor even shared that she wasn't always comfortable shooting nude scenes. In her interview with Independent, Sweeney shared, "There are moments where Cassie was supposed to be shirtless and I would tell Sam, 'I don't really think that's necessary here.' He was like, 'OK, we don't need it.' I've never felt like Sam has pushed it on me or was trying to get a nude scene into an HBO show. When I didn't want to do it, he didn't make me."
Laurie "helping" Rue with morphine.
Martha Kelly played the stone-cold trafficker that kept audiences on their toes this season. After the tragic scene of Laurie injecting a vulnerable Rue with morphine, viewers were left paranoid about Rue's safety. Kelly shared with Variety that the scene at her house left her feeling eerie too.
The actor shared she felt "heartbroken" when she read the script, due to the underlying pedophilia in the scene. "Initially, I was just like, 'I can't do this,'" Kelly said. She was hesitant to ask Levinson to make any adjustments to the scene because she comes from the world of comedy and felt he ultimately knew best.
"But then I met with Sam and he was so lovely about it," Kelly added. "I spoke with him and decided not to ask him to change anything, because I feel very strongly that I'm more of a comedian than an actor, so I would never tell a writer or a director if they could change something for me because I feel so lucky to have been invited in the first place."
Jules cheating on Rue with Elliot.
The relationships among the three characters has definitely raised a few eyebrows. For the queer community, their dynamic is rather tiresome. Some fans took to Twitter to ask: Can two queer women ever have a moment without a man interrupting?
Elliot (Dominic Fike) is quite manipulative and even tells Rue (Zendaya) early on in their friendship that he knows they are not good for each other. However, he continues to work his way into Rue's relationship. The cheating is hurtful, but how it leads to Rue's intervention left viewers feeling conflicted, as many struggled with whether they should be happy that Elliot has technically saved Rue's life, or if they should dislike him for being manipulative. In terms of representation, the girls deserved better.
The bathroom scene after Maddy fights Cassie.
After receiving her karma for stealing Nate from Maddy, the friend group sits in the bathroom to regroup. Cassie, still not taking ownership for betraying Maddy, shares that he has broken up with her right after seeing the chaos that is Lexi's play. Maddy's response: "It's just the beginning."
The scene left many feeling conflicted, because Maddy was right. The breakup means nothing — this is only the beginning of the abuse that comes with Nate. There are conversations about whether Cassie deserved that being thrown in her face. Some argued that what really should matter is the fact that Maddy's abuse has been overlooked.
Share this article