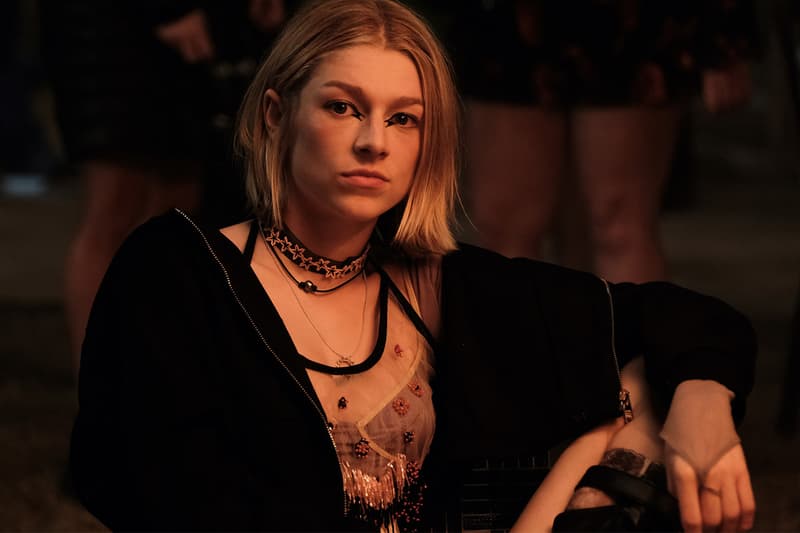 Film & TV
Hunter Schafer on How 'Euphoria' Helps Her Navigate Her Trans Identity
The actor channels her own experiences through writing.
Hunter Schafer on How 'Euphoria' Helps Her Navigate Her Trans Identity
The actor channels her own experiences through writing.
Hunter Schafer, who plays Jules on Euphoria, discusses her mental health journey and queer identity with i-D. Although the actor has used her platform to advocate for youth like her, she reveals it has actually helped her with her own healing as well.
Schafer shares with i-D that the show has become her "lifeline" and safety net throughout all of the chaos. One of her favorite moments is actually writing and co-producing a special episode that dives deep into Jules' experience as a trans teenager.
Writing for the show has helped Schafer channel the feelings from her personal experience with depression. She admits that half of the episode is about the love story between Jules and Rue, but "the other half is just a 17-year-old trans girl, still figuring out who she is, and debating queerness within her head — what that means for her as a trans person. All of these new parts of herself that she's still uncovering, all intersect and create one big mess that she's trying to untangle, or find some sense within." Suddenly the chaotic pending love story between her character and Dominic Fike's Elliot makes sense.
Being able to bring her trans identity to TV screens has not only helped Schafer heal, but it's also giving trans youth an accurate form of representation outside of "what if the world doesn't accept me." It's beautiful to see trans writers sharing their own stories, instead of mainstream writers sharing what they think trans youth are enduring.
Share this article