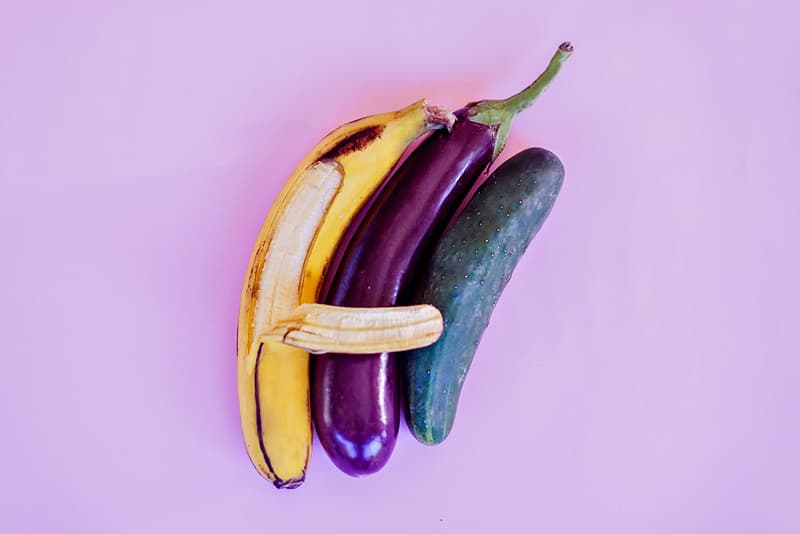 Sex & Dating
What's a Throuple? Here's Your Guide to Triad Polyamory
In some relationships, jealousy can be your friend.
What's a Throuple? Here's Your Guide to Triad Polyamory
In some relationships, jealousy can be your friend.
Throuples, or the more sensually named "ménage à trois," are romantic or sexual relationships comprised of three individuals. Not so much the messy dynamic between Rue, Jules and Elliot on Euphoria, but more so a consensual and intimate bond between three people. Although the term throuple has gained some attention in recent years, most people in this style of relationship prefer to call it a triad. Some relationship experts even predict that this three-way relationship will become more popular in the future.
For those who are curious, here's what you need to know about this alternative relationship style.
What is a throuple?
Simply put, a trouple or triad is a consensual relationship between three people, intimately.
Do you have to be bisexual to be in a throuple?
No, triads are for people of all identities. Even if you're not all of the same sex. There are a number of ways to connect with people intimately, and penetration is not always necessary.
Is a throuple an open relationship?
No, triads are not open relationships. They are polyamorous.
Open relationships are when a couple agrees to open their relationship up for sexual connections. They are not emotionally involved or creating concrete relationships with others outside of sex. Polyamorous relationships occur when people love multiple people at a time. They can all be involved or not, it's situational.
What are the benefits of being in a throuple?
Being in a throuple has a number of benefits, depending on your perspective. As the Washington Post explains, "It can be simultaneously easier and more challenging, in the way that anything can be altered by an additional element. There are two people to cherish, but also two to cause aggravation."
A benefit of the triad dynamic is one that even some poly individuals struggle with: compersion. It is the feeling of joy you get when you see your partner love your other partner(s). For some, witnessing and being a part of that free flow of love is a dream. To others, that version of love is their worst nightmare. That's why it's important to remain true to your desires.
Another benefit is the ability to have authentic and healthy relationships with people you actually identify with. Choosing to live authentically and denying social norms takes a certain level of boldness. When you move boldly in one area of your life, that boldness trickles into other areas helping you manifest authentically.
The unicorn hunt
If you're in a monogamous relationship seeking to create a triad, prepare for your relationship to take a huge shift. A lot of monogamous couples get excited about the prospect of finding a "unicorn," but fail to think about what it actually means to build a relationship with a new lover, with your already existing partner.
That's why the quest for a unicorn can be problematic. It implies the fantasy that there is this one individual crafted to alleviate all of the issues the present relationship has. If you're in a flailing relationship, adding in another party is probably only going to exacerbate those problems.
Whether you are in an already existing relationship welcoming in another lover, starting from scratch, or being the new lover yourself, triads can be testing.
Jealousy, the opposite of compersion
In the poly community, jealousy isn't necessarily a bad thing. Neither are a lot of other behaviors that monogamous individuals usually cringe at. For example, jealousy is actually an indicator that something about the relationship feels off. It can be pointing to an insecurity you didn't realize you had, or the fact that one of your partners isn't meeting a certain need. Whatever the source of the jealousy is, people in the poly community function best when being open about how they feel.
Obviously, open communication is something all relationships should try to master, no matter the style. But heteronormative scripts don't encourage actual vulnerability. They encourage the use of gender norms and following social scripts. As a result, what could be a beautiful monogamous relationship feels stifled and unauthentic.
The bottom line
Triads and poly life aren't for everyone. But if you're intrigued by alternative ways of living, there may be some elements of poly life that can work for you.
---
Share this article