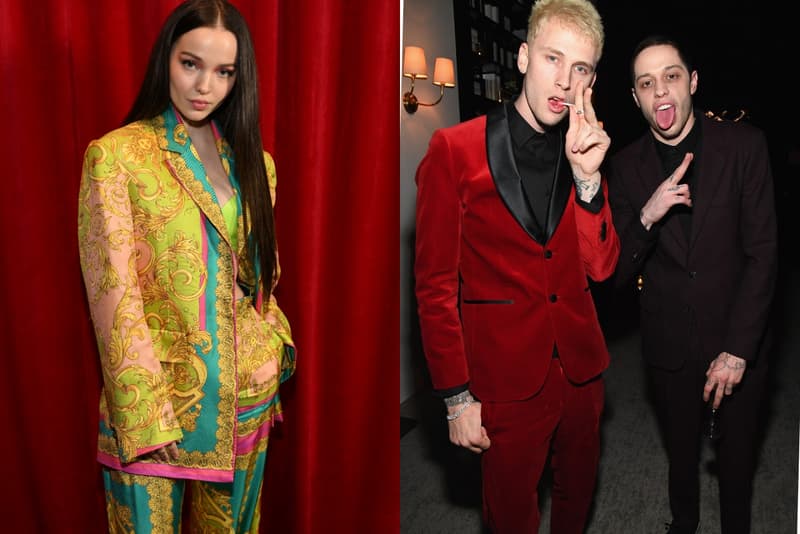 Film & TV
Dove Cameron Reveals What It's Like to Work With Machine Gun Kelly and Pete Davidson
The actors are starring in 'Good Mourning With a U.'
Dove Cameron Reveals What It's Like to Work With Machine Gun Kelly and Pete Davidson
The actors are starring in 'Good Mourning With a U.'
Dove Cameron is starring in Good Mourning With a U, co-starring opposite Machine Gun Kelly and Pete Davidson, which was an unforgettable experience for her.
"It's such a fun role because it's really like all of these boys and these different musicians," the Disney Channel alum told E! News. "It's kind of like group of friends that know each other really well, and then like me along for the ride basically the whole film."
Cameron, who describes the upcoming project as a "classic throwback stoner comedy," felt emotional once filming wrapped up, admitting it was one of her "favorite projects ever." She added, "I became an actor because I wanted novel experiences and I was like, 'this is gonna be a novel experience.' I was like sobbing on the final day."
It turns out, MGK and Mod Sun, who co-wrote and co-directed the movie, created the role specifically for Cameron. "[MGK] told me that he had apparently been writing this movie with me in mind for years," she explained. "And I was like, 'What? I didn't even know that you knew who I was.' We'd never met before. So I was really kind of floored."
She added, "I fell in love with absolutely everybody on that set. That was really amazing."
Stay tuned for updates on Good Mourning With a U.
Share this article