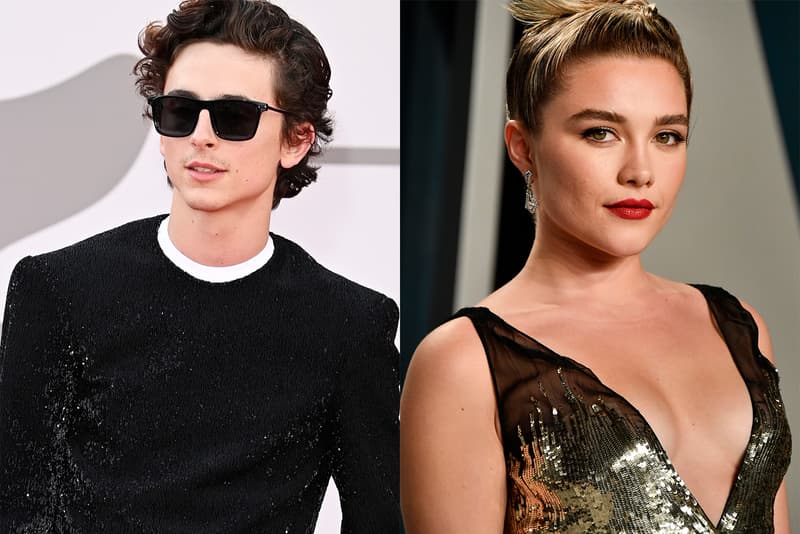 Film & TV
Florence Pugh to Potentially Star Alongside Timothée Chalamet in 'Dune: Part 2'
The actor might be taking on the role of a major character.
Florence Pugh to Potentially Star Alongside Timothée Chalamet in 'Dune: Part 2'
The actor might be taking on the role of a major character.
Black Widow's Florence Pugh might be joining the Dune franchise. According to The Hollywood Reporter, the actor "would be the first franchise newcomer to join a returning cast."
The upcoming sequel is a continuation of Denis Villeneuve's Oscar-nominated film, which is based on Frank Herbert's 1965 novel of the same name. Timothée Chalamet, Zendaya, Rebecca Ferguson, Javier Bardem and more will reprise their roles in the second part.
Three new main roles will also be added to the sequel, including "Emperor Shaddam IV, the ruler who sends the Atreides family to Arrakis, and Feyd-Rautha, the cunning nephew of the baron who heads House Harkonnen." Princess Irulan, the daughter of the Emperor, will appear in the film, which Pugh might take the role of. However, with the script still in progress, the franchise has yet to confirm Pugh's part. Scheduling is also another factor Legendary is taking into consideration. Production plans to start filming this summer, but the actor is still waiting on whether she'll land the lead in the Madonna biopic.
With the first part filmed in Hungary, Villeneuve plans to shoot Dune: Part 2 in the same country. However, due to the ongoing Russia-Ukraine conflict, this could also delay production.
Dune: Part 2 is scheduled to premiere on October 20, 2023. Stay tuned while we wait for more updates.
Share this article