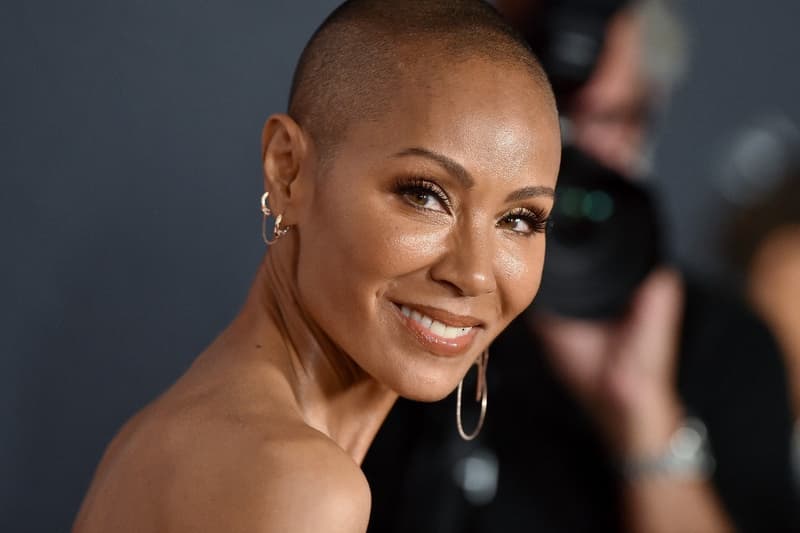 Culture
Jada Pinkett Smith Opens up About Alopecia
The actor called shaving her head "a spiritual calling."
Jada Pinkett Smith Opens up About Alopecia
The actor called shaving her head "a spiritual calling."
Last night, the world was shocked as Will Smith slapped Chris Rock for insulting his wife Jada Pinkett Smith during the 2022 Academy Awards, but beyond the hit heard around the world was a Black woman being publicly disrespected and made fun of for having an autoimmune disorder.
Diagnosed with alopecia in 2018, Pinkett Smith described losing her hair as a scary experience. While it would certainly be nerve-wracking for anyone to lose handfuls of hair, the relationship Black women have with their tresses, in part due to the impossible beauty standards they are held to, makes the experience all the more tragic.
Sharing her struggles on an episode of her Facebook Watch show Red Table Talk, the actor saying, "It was terrifying when it first started. I was in the shower one day and had just handfuls of hair in my hands and I was just like, 'Oh my god, am I going bald?" Over time, the Baltimore native began to accept her situation, saying "the higher power takes so much from people. People are out here who have cancer, people who have sick children. I watch the higher power take things every day, and by golly, if the higher power wants to take your hair. 'That's it? God, do you want my hair?' When I look at it from that perspective, it really did settle me."
Inspired by her daughter Willow Smith to shave her head last summer, Pinkett Smith called the decision "a spiritual calling," telling Tiffany Haddish and Yvonne Orji on a September 2021 episode of Red Table Talk that her shaved head granted her with a new sense of "freedom." Showing off her buzzed scalp in a video last December the actor and musician has certainly risen above the noise, declaring, "now at this point, I can only laugh."
Pinkett Smith will most certainly be laughing last.
Share this article