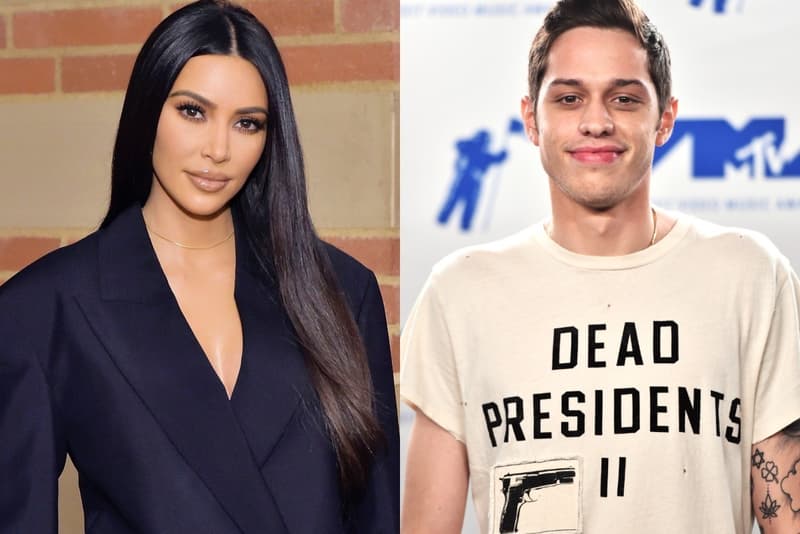 Entertainment
Kim Kardashian Can't Get Enough of Pete Davidson's Tattoos
If they don't have a brand of your name, is it even real?
Kim Kardashian Can't Get Enough of Pete Davidson's Tattoos
If they don't have a brand of your name, is it even real?
Most of the world is rooting for Kim Kardashian and Pete Davidson, and it seems the two can't get enough of each other as the reality TV star appears to be absolutely in love with the Saturday Night Live comedian.
This past Saturday, Kardashian shared a close up shot of her Staten Island beau's chest on her Instagram stories, showing off his new ink, which reads, "My girl is a lawyer." The tattoo references the KKW Beauty mogul's aptitude for the law as she passed the "baby bar" exam last year after several attempts. Davidson is clearly enjoying his time with the mother of four as he also branded his chest with her name.
Speaking on The Ellen DeGeneres Show, Kardashian shared her love of her man's ink, saying "First tattoo he got, I was like, 'Oh, so cute. Thank you, oh my God,' you know? Second [tattoo] I'm like, 'Oh, that's so cute,' but that's what tattoo people do, right? They get tattoos of what's going on in their life." Explaining the branding, she continued, "I think he was like I want something that's there that I can't get rid of … because he's in the process of getting rid of his arm tats and his neck tats, so he's like, 'I don't want to be able to get rid of it or to cover it up and I just wanted it there as a scar on me.'"
Now that's real love.
Share this article