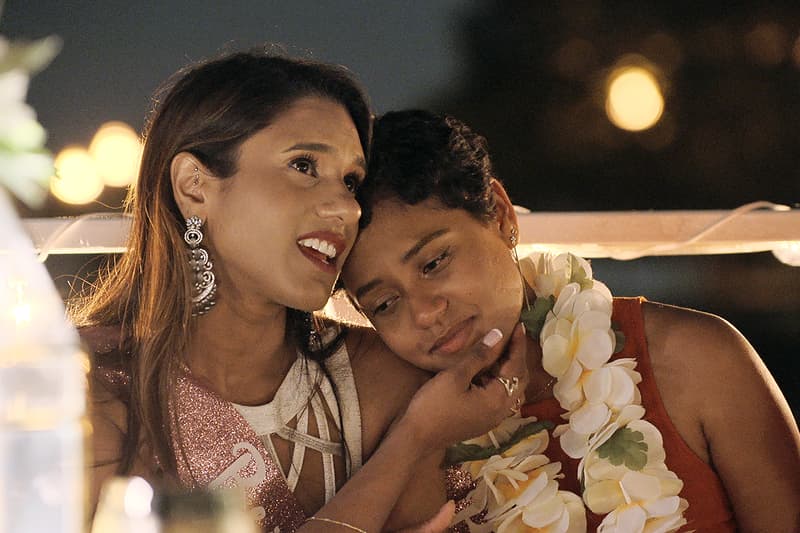 Film & TV
Netflix Confirms 'Love Is Blind' Season 3 Will Premiere Next Year
Yes, we're ready for more drama.
Netflix Confirms 'Love Is Blind' Season 3 Will Premiere Next Year
Yes, we're ready for more drama.
Love Is Blind fans, rejoice — Netflix has officially confirmed that Season 3 of its reality dating show is set to air in the next year.
According to Variety, the streaming giant has already filmed the new season in Dallas. The announcement comes after Season 2's reunion episode filled with drama, laughter and tears. "We don't know what's going to happen. In Season 1, we were following Kenny Barnes and Kelly Chase, and we were like, it's going to be so boring. They're gonna say yes, and, of course, they're getting married. And they didn't," creator Chris Coelen shared with Variety. "We had no idea, and continue to have no idea what's going to happen in the stories that we choose. If we are so lucky as we have been in Season 1 and Season 2 to have more engagements then we're able to follow, then we go with our gut."
Coelen also addressed the criticism about which couples were chosen to be featured and which ones were not. "I think it's very funny for people to say, 'Oh, you put somebody who was, you know, heavier in there, and then you just didn't follow them,'" he said. "It's not like anybody wants that to happen or doesn't want that to happen. What I want to have happen is just to be true to the experiment."
Netflix has yet to reveal the official release date of Love Is Blind Season 3. Stay tuned while we wait for more details.
In case you missed it, read our recent interview with Deepti, Natalie and Iyanna who spill every detail of their journey in finding love.
Share this article