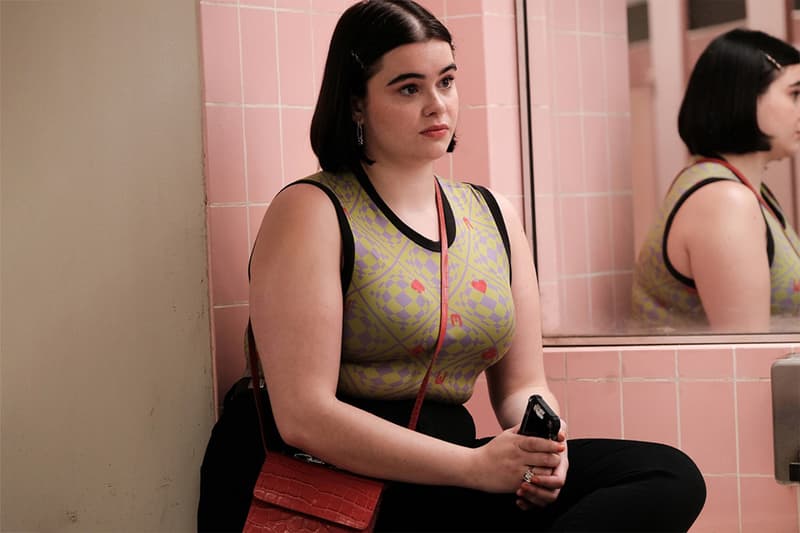 Film & TV
Barbie Ferreira Addresses 'Euphoria' On-Set Drama Rumors
Including speculation of her butting heads with showrunner Sam Levinson.
Barbie Ferreira Addresses 'Euphoria' On-Set Drama Rumors
Including speculation of her butting heads with showrunner Sam Levinson.
Season 2 of Euphoria wrapped up late last month, becoming HBO's second most-watched series. However, since its premiere, fans have speculated that there was drama on-set. Barbie Ferreira quickly dismissed these claims, stating that a lot of these were "untrue."
Ferreira, who plays Kat in the show, told Insider: "What's interesting about this season is there are so many more eyes on it that even the news cycle has been so interesting to see." She continued: "I've seen so many different things and a lot of it is untrue and some of it's kind of like mundane little things." Fans have also questioned the actor's lack of screen time, speculating that there was drama between her and showrunner Sam Levinson.
The Euphoria actor shared: "I really think that the fans are really passionate and I do appreciate that because Euphoria has really impacted so many people." She added: "Sometimes, things take on a life of their own, and they're not rooted in the truth, but it's ok because I know it's just out of passion and out of curiosity and all that good stuff. And I signed up for it. So, I'll take it. I'll take the good and the bad."
HBO also recently responded to the toxic production claims, stating to Variety: "The well-being of cast and crew on our productions is always a top priority." The TV network also added that no "formal inquiries" were ever raised, and that production went according to all guild protocols and safety guidelines.
---
Share this article