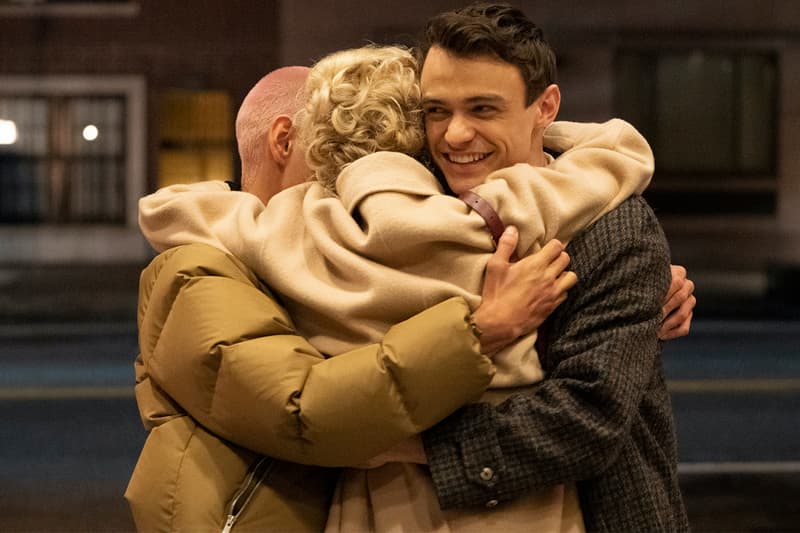 What Is It Like To Have a Threesome?
A couple gets real about their experience.
Aside from being fun as f-ck, threesomes are a great way to enhance the bond between couples. Slowly but surely, the once taboo act is becoming normalized. In the past few years, we've seen threesomes and throuples influence pop culture with seductive moments on Gossip Girl and You Me Her. If you're considering joining the hype, we've got just the tea you need for National Threesome Day (March 3).
Meet Dip and Shanae Hefner, a couple who have been indulging in threesomes through the threesome dating app, 3Fun, for four years.
Let's start with the dating app experience. What is it like when seeking threesomes?
Most traditional dating apps don't provide a space for couples to explore threesomes or swinger lifestyles. We've used several other apps and had our page disabled, or our account was shut down. Once we discovered 3Fun, we've had nothing but fun meeting singles and couples who are also in the lifestyle.
Did both of you enjoy the experience?
We are enjoying our experience with the app, as everyone is like-minded whether they are a match or not. We've been using 3Fun for maybe four years now and average at least three to four threesomes per month with different people. So on average, maybe around 36-48 per year — which is a nice amount considering the fact we're looking for a single lady to court into our marriage.
Were you successful on your first attempt at pursuing a threesome?
I wouldn't say we were successful on our first try on the app. It's a space to explore what you're looking for in an open relationship, so we connected with some couples and singles who were still new to the lifestyle and not fully secure in their relationship, or didn't know what they wanted from a threesome or swinger experience yet.
How did you initiate the "threesome" conversation?
Initiating conversations is very easy because we're down-to-earth people who are experienced in the lifestyle and aren't the pushy type. We look for profiles that are attractive and upfront with their desires before we start the conversation with the matches. When we do engage with a match, our message can be as simple as, "Hey, you guys we're Dip and Shanae here looking for some fun, if it's something that sounds interesting to you, let's see if there's a connection." From there, it's just a matter of whether this person or couple is down to have some fun.
How did you discuss safety and consent?
Once we connect with a person or couple, we like to make sure we are all on the same page. We always make sure we fully understand what they're looking for in comparison to what we're looking for. If both parties feel good about meeting up, then we discuss any limits or boundaries that shouldn't be crossed to make sure that everyone is comfortable and that it is fun and exciting for everyone involved.
---
Share this article