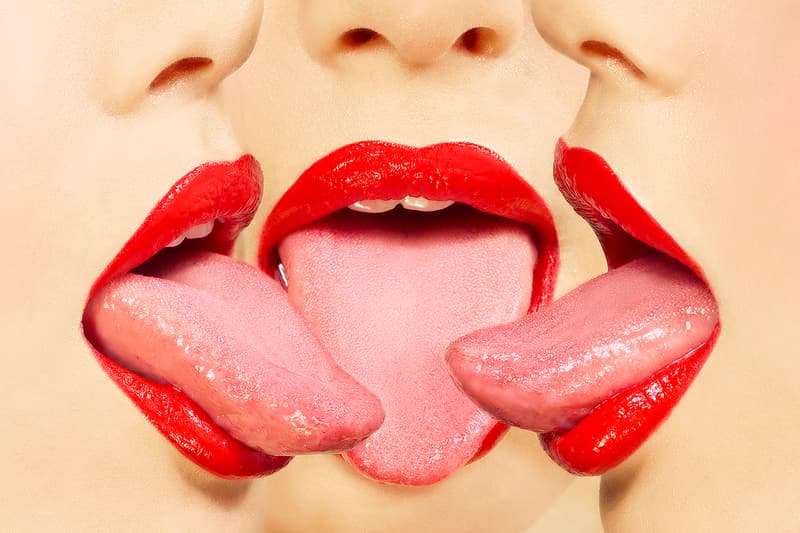 Sex & Dating
How To Plan a Threesome for Valentine's Day
Here are some tips for welcoming a third lover into the mix.
How To Plan a Threesome for Valentine's Day
Here are some tips for welcoming a third lover into the mix.
It's safe to say that the pandemic has sparked a serious need for authentic adventure — especially with one's sex life. According to relationship expert Nikki Goldstein, threesomes are a great way to explore fun in a relationship, and 75% of married couples agree.
Here are eight tips for planning a threesome on Valentine's Day, with a resource to get you started.
1. Reflect on why you want to indulge in a threesome.
There doesn't need to be a major philosophical reason for wanting a threesome. Sometimes, you just want some adventure along with your pleasure, and that's okay. What would be considered problematic is ignoring your current relationship issues, in hopes that good sex will cure it all. Sex is an enhancer, not a bandaid. Like Dr. Goldstein shares, "Good sex is more than what goes on between the sheets." It'll enhance whatever the current state of your relationship is — that means everything from crashing and burning to great communication.
2. Know what kind of threesome you'd like to indulge in.
There are non-binary, male-male-female (MMF) and female-female-male (FFM) threesomes. It's important to know which one you and your partner are most comfortable with, and also desire the most.
3. Discuss your ideal threesome with your partner and set boundaries and intentions.
Yes, this involves working through the ugly feelings. Remember, the desire to have a threesome is perfectly normal. But, bringing a third party into your sexual relationship comes with adjustments too. You'll know you're ready if you can communicate through the issues with your partner and work through solutions together. Essentially, this is how you know if you and your partner have truly created a safe base with each other. If you're not feeling comfortable, some more work may need to be done before welcoming a third lover into the mix.
4. Use resources to meet potential lovers.
Tinder isn't always the best app for coupled quests, because most people on the app are single and monogamous. That's why platforms like 3Fun are a great option — everyone on the app is seeking to form their ideal threesome. "Apps are a great way to communicate and be straightforward when it comes to threesomes, because you can put out there exactly what you are looking for, and talk to people in a safe and protected way," Dr. Goldstein shares.
5. Share your boundaries and be open to those of others.
Meeting people on 3Fun is a great way to meet people like you. But, you still have to develop a relationship of some sort to see if this will actually work and enhance your current relationship — not ruin it. Pay attention to the boundaries of everyone involved, and make sure they're in alignment with you.
6. Get tested for STIs and share the results.
If this sounds too clinical, here's a pro-tip: lunch and/or coffee dates are a great way to break the ice and talk in person, instead of just meeting up for the first time to have sex.
7. Have bomb sex.
Remember everyone's boundaries, protection and of course, lube.
8. Aftercare.
After your adventure, you'll want to engage in aftercare. Aftercare is an intimacy essential, no matter what kind of sex you prefer. You can discuss what felt amazing and incorporate physical touch like cuddling, or massaging. The overall goal is to be a safe space for your partner(s).
Share this article