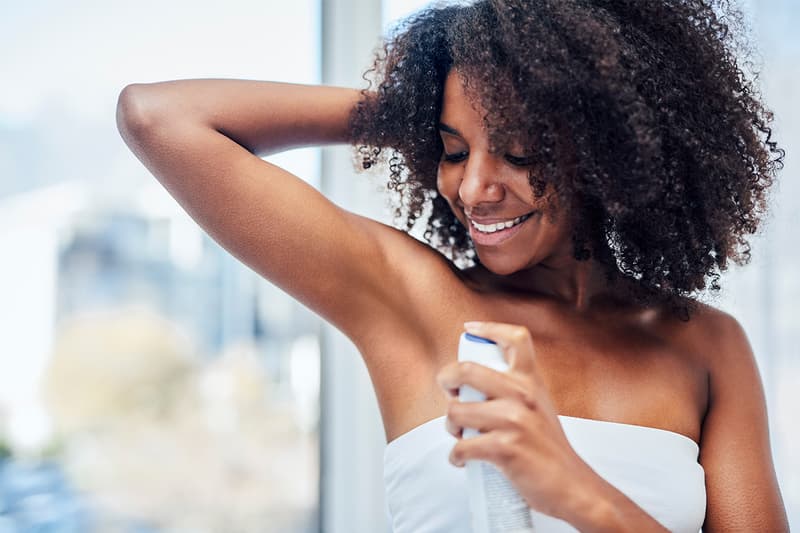 Beauty
How You Can Start Using Chemical Exfoliants as Deodorants
Our editor's guide on how to multitask skincare products.
How You Can Start Using Chemical Exfoliants as Deodorants
Our editor's guide on how to multitask skincare products.
I no longer actively use deodorant. For a year now, I've started using chemical exfoliants under my arms and have seen a significant difference.
Yes, it may sound absurd, but it isn't. It took a lot of trial and error from the beginning of my no-deodorant journey, as I jumped straight into it using "all-natural" deodorants. After much research, I started using deodorants formulated with AHAs — such as Kosås Chemistry AHA Serum Deodorant and Nécessaire's Deodorant — building my way into eventually replacing them with chemical exfoliants.
Replacing acids with deodorants was one of the best things I've done for the overall appearance of my underarms. My hyperpigmentation has just about disappeared during this journey. In a Dazed article, scientist Michelle Wong advises: "Acid exfoliants can help reduce ingrown hairs as well as any hyperpigmentation that you have under your arms. If you're sensitive to ingredients in deodorants, or if you don't like the scent of deodorants, acid exfoliants might help get around these issues."
To prep for my acid application during the day, I cleanse my underarms with Glossier's Milky Jelly as one of the main ingredients in the formula is poloxamer, which serves as a good cleansing agent and smooths the skin and its texture.
However, it's worth noting that switching to acids won't impact how much you sweat. You will still sweat, but it will only be water-like. Latic acids are found in our sweat, so you will still produce it unless you have botox injections like myself, but you won't release any unpleasant smells.
Still want to try out the acid method for yourself? See some of our picks below.
The Ordinary Glycolic Acid 7% Toning Solution
Share this article