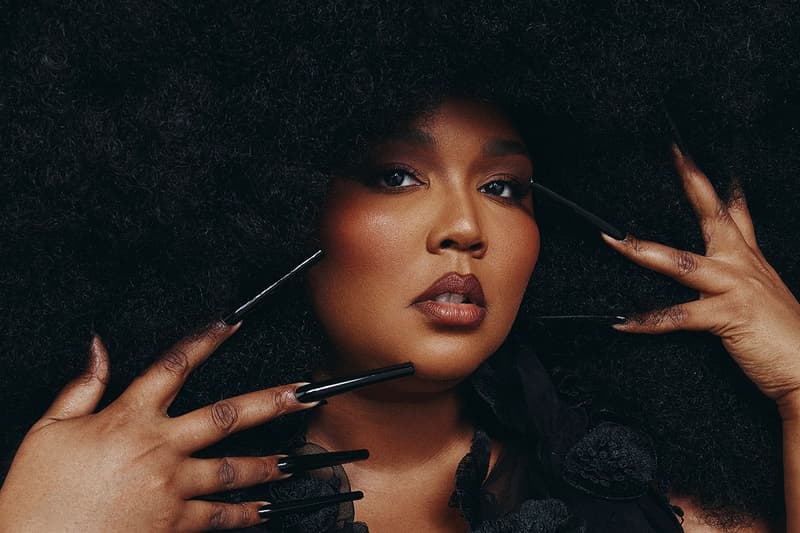 Music
Best Music of April: Lizzo, Karol G, Harry Styles and More
Listen to these new tracks and albums perfect for every mood.
Best Music of April: Lizzo, Karol G, Harry Styles and More
Listen to these new tracks and albums perfect for every mood.
April has been a great month when it comes to music. From artists releasing singles on New Music Friday to debuting songs at Coachella, it's been eventful. This month, several of our favorite singers and rappers have dropped catchy hits we can't get enough of. That being said, we've compiled our top picks below. Keep scrolling for our favorite music released in April.
Lizzo – "About Damn Time"
Lizzo returned to the music scene with "About Damn Time," a pop tune with disco vibes. "'About Damn Time' can lead to so many conversations," Lizzo recently told Zane Lowe. "It's about damn time I feel better, it's about damn time we get out of this pandemic. It's about damn time we get the first black female Supreme Court Justice. There are so many things. It's about damn time we popped the champagne. It's about damn time the tequila got here." The track is part of Lizzo's upcoming album, Special, which is slated to release on July 15.
Karol G – "Provenza"
Days after making her Coachella debut, Karol G released "Provenza," which she performed for the first time during Weekend 2 of the music festival. The single reveals a softer side of the Colombian artist. It's also more pop-slash-dance than her previous releases.
Megan Thee Stallion – "Plan B"
Megan Thee Stallion debuted "Plan B" at Coachella Weekend 1, revealing it's a "very" personal song for her. The track, which samples Jodeci's "Freek'n You (Remix)" with Wu Tang Clan, is filled with raunchy yet empowering lyrics. "If you was wondering, yeah boy I'm still that b*tch/I had to block you but you still gotta watch this s–t," the Texas native raps, followed by the chorus, "Ladies, love yourself cause this s–t could get ugly."
Harry Styles – "As It Was"
Harry Styles kicked off the month with his first single release of the year. "As It Was" is a catchy pop tune with sounds straight from the '80s. The track is part of the British singer's upcoming third solo studio album, Harry's House, slated to release on May 20.
BANKS – SERPENTINA
BANKS dropped her fourth studio LP, SERPENTINA, which marks a new era, especially considering it is her first album release as an independent artist. "In the past, I've been really tight and controlled, and I don't feel like that right now," BANKS said in a press release. "I just feel more wild and free."
Jack Harlow – "First Class"
Jack Harlow brought it back to the early aughts when he sampled Fergie's "Glamorous" in his new track, "First Class." The rapper's latest single is nostalgic to millennials and feels very new to Gen Z, who may not have been familiar with Fergie's version beforehand. "First Class" is part of Harlow's upcoming album, Come Home The Kids Miss You, which releases on May 6.
City Girls Ft. Fivio Foreign – "Top Notch"
City Girls released their first single of the year — "Top Notch." Their latest track is followed by their 2021 singles, "Twerkulator" and "Scared." The duo offered their signature bravado in the lyrics. "I just got my hair did to s–t on hoes like it's a hobby/ Every bitch that hate on me got an ugly face and a botched body," JT raps.
Noah Cyrus – "I Burned LA Down"
Noah Cyrus' "I Burned LA Down" is the first single from her upcoming album, The Hardest Part, out July 15. The folky track explores sadness and heartbreak. She sings, "You left a hole in my chest when you left/ And my heart followed you out the door/ And I stood and bled in the hall, watched it all/ And the mess that it left on the floor."
Share this article