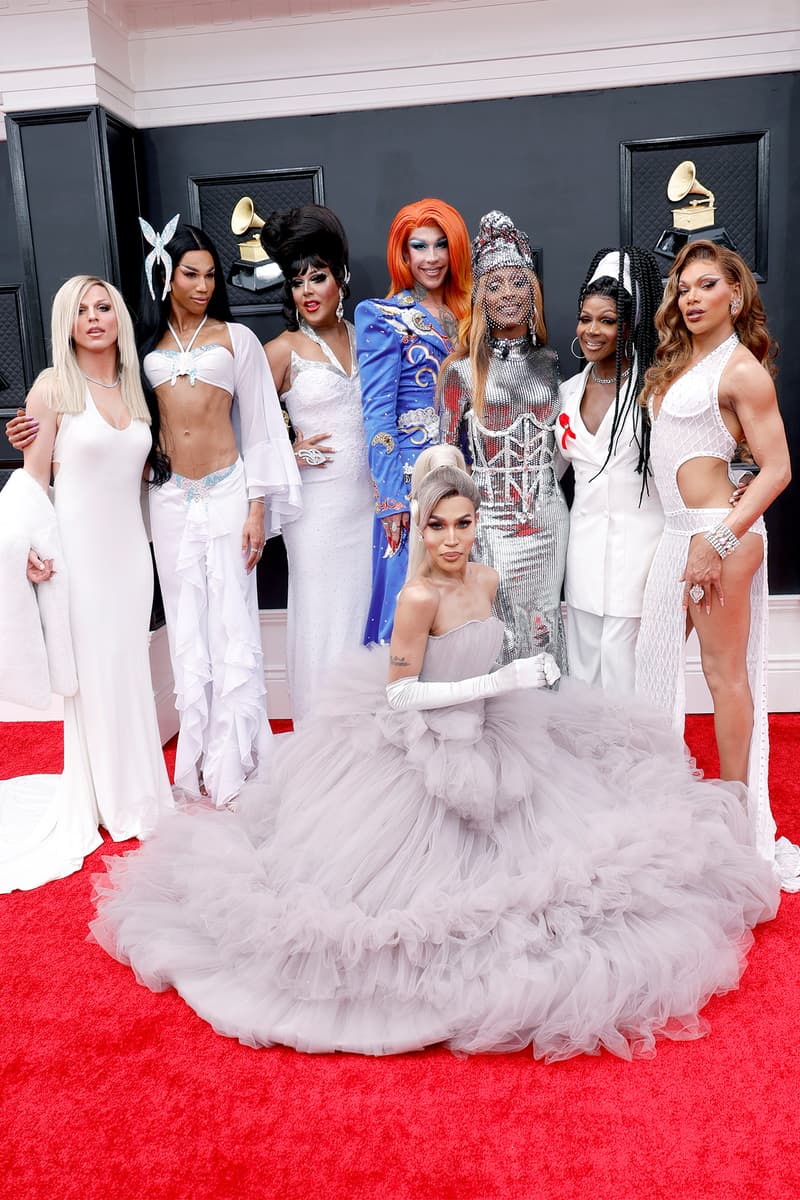 'Ru Paul's Drag Race' Stars Recreate Iconic Grammy Moments
And we ate it up.
Last night, at the Grammy Awards, the current members of Ru Paul's Drag Race Live! paid homage to the award show's most iconic women, as well as their best outfits. The members that attended included: Derrick Barry, Trinity K Bonet, Naomi Smalls, Alexis Mateo, Kameron Michaels, Jaida Essence Hall and CoCo Montrese and Kahanna Montrese.
The crew honored drag's favorite women in music such as Janet Jackson, Beyoncé, Cher, Lady Gaga, Britney Spears, Selena, Toni Braxton and Ariana Grande.
Grande gave Bonet her stamp of approval in an Instagram comment, stating: "Oh my goodness. Honored. You are perfect." Bonet executed every detail of Grande's former Grammy look perfectly, with a high pony and dramatic gown. She gave the moment her own flair with a muted lilac tone, in contrast to Grande's original pale blue.
Miss Hall recreated Beyoncé's post-Grammy look from 2021. That night Beyoncé won not one, but four Grammys. Hall honored one of Beyoncé's biggest career wins by hitting every detail from the jeweled corset to the fabulous headpiece.
The moment was a win for representation and hopefully, the queens will continue to give us more creative nights on the red carpet.
View each of the cast member's favorite diva moments on this here.
Share this article