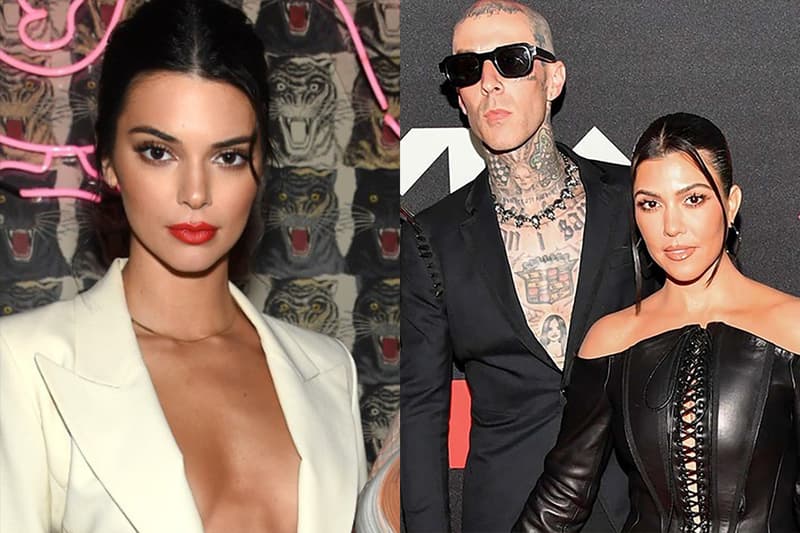 Entertainment
Kendall Jenner Knew Kourtney Kardashian and Travis Barker Were Meant To Be
The model was rooting for them from the start.
Kendall Jenner Knew Kourtney Kardashian and Travis Barker Were Meant To Be
The model was rooting for them from the start.
While Kourtney Kardashian and Travis Barker may be a relatively new celebrity couple, sister Kendall Jenner always knew they would end up together. Discussing the Hulu series premiere of The Kardashians with People, Jenner says she "always had a feeling" they were destined for each other.
Longtime friends, the 26-year-old model would encourage her older sibling to take the leap and ruin their friendship for a chance at love. In their interview, Kendall joked, "I have a secret psychic ability that nobody knows about it and I knew it from very long ago. I always had a feeling and I would encourage her. Every day I'd be like, 'Just do it, just try! Just try. Because they were really good friends for so long."
Kourtney admitted Kendall's persistence paid off, adding, "Kendall, for years, would always say… 'he's so fire, he's so fire!' Anytime we'd see him or he'd be with us." The entire family is naturally on board as Khloé Kardashian even shared that her and Kim knew there was something more between the two, saying, "I definitely know Kim and I have spoken about [their intense connection]. I feel like Kendall and I have. It was perfect timing. We were all like, 'Come on, they've just got to hook up.' And they did and they haven't [stopped]."
Since becoming official last January, Kardashian and Barker have been inseparable from matching rockstar outfits to eloping in Las Vegas on April 4. While the couple didn't have a marriage license to make their union legal, that didn't stop them from enjoying the romantic moment.
The Kardashians premieres on April 14 and is available to stream on Hulu.
Share this article