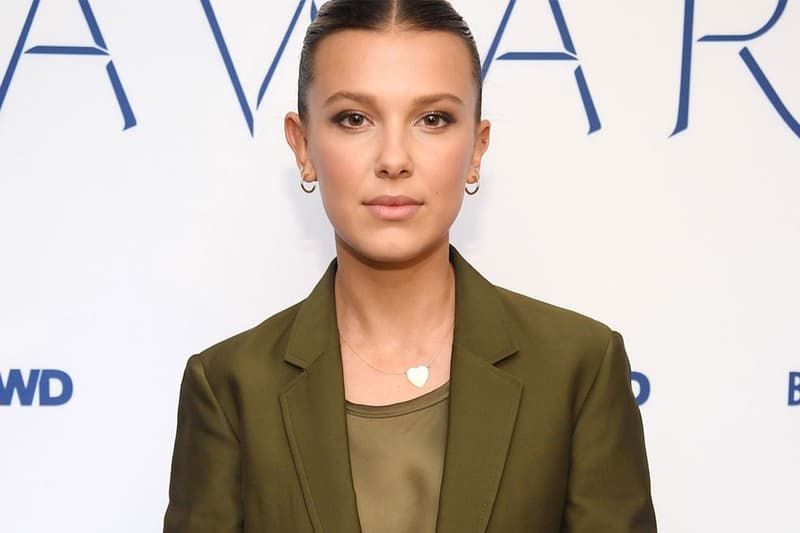 Culture
Millie Bobby Brown Opens up About Being Sexualized in the Media
The 'Stranger Things' star admits she has been "dealing with that forever."
Millie Bobby Brown Opens up About Being Sexualized in the Media
The 'Stranger Things' star admits she has been "dealing with that forever."
Millie Bobby Brown has won over the hearts of fans with her portrayal of Eleven in Stranger Things, but the public's growing admiration for the teen actor is getting increasingly creepy. In a recent interview on the Guilty Feminist podcast, Brown shared that she has been sexualized by fans and the media for a long time, and especially since her 18th birthday.
Stranger Things premiered in 2016, when Brown was only 12. Since then, the breakout star has acquired notable awards and honors for her acting and philanthropic efforts. She was even named one of TIME's most influential people in 2018. Since turning 18 this year, however, Brown has noticed that she's being sexualized more than ever before, as she shared with the podcast's hosts: "[I have] Definitely been dealing with [being sexualized] more within the last two weeks of turning 18 — definitely seeing a difference between the way people act and the way that the press and social media have reacted to me coming of age."
Brown admits this is challenging, as she's already navigating the stress that comes with maturing as the world watches. "It's all a lot, and you're trying to find yourself while doing that. The only difference is that, obviously, I'm doing that in the public eye, so it can be really overwhelming," Brown said.
As Brown's 18th birthday was approaching in February, NSFW Reddit threads that featured countdowns until Brown reached legal age began to emerge. These threads were set to open on the "big day." When you search "Millie Bobby Brown" on Google, the second suggestion is "Millie Bobby Brown age."
Rightfully, Brown doesn't believe her coming of age should change how people interact with her. The actor said in the interview, "It's gross … It's a very good representation of what's going on in the world and how young girls are sexualized. I have been dealing with that — but I have also been dealing with that forever."
Brown refuses to let the media's attitude towards her put her schedule on pause. She will be returning for Stranger Things Season 4, before executive producing an upcoming film on Netflix.
Share this article