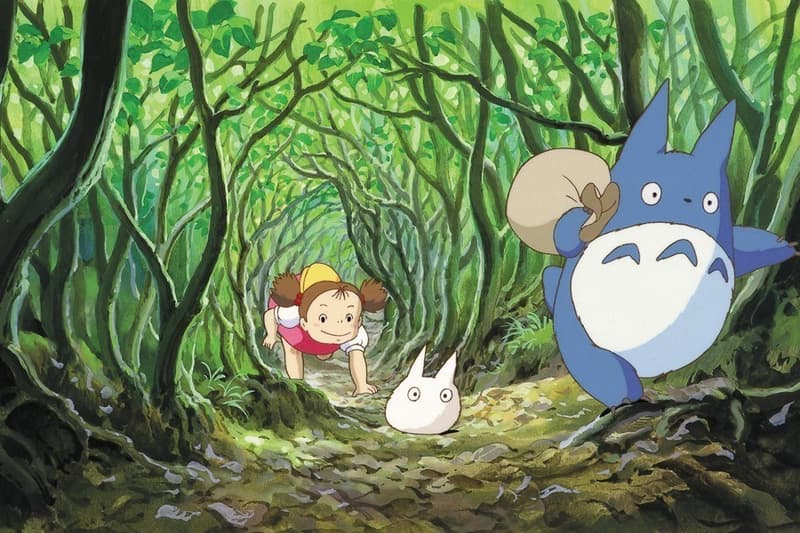 Film & TV
Studio Ghibli's 'My Neighbor Totoro' Is Getting a Stage Adaptation
The beloved Hayao Miyazaki film is coming to the stage in London.
Studio Ghibli's 'My Neighbor Totoro' Is Getting a Stage Adaptation
The beloved Hayao Miyazaki film is coming to the stage in London.
My Neighbor Totoro, the beloved film from Hayao Miyazaki's Studio Ghibli, is receiving a stage adaptation in London.
The 1988 anime is coming to the Barbican Centre, with a script by Tom Morton-Smith of the Royal Shakespeare Company and score by the original composer Joe Hisaishi. "In Japan, many people are passionate about theatre and musicals, but there are no original Japanese shows or musicals performed in the world," Hisaishi shared with Variety. "Totoro is a Japanese work famous throughout the world, and so this stage adaptation could have the potential to reach global audiences. That's what I thought, and I told Mr. Miyazaki 'I want to see such a show' and he said 'yes, only if you are going to do.'"
He continued to explain that "this responsibility is a huge task." "We chose to work with the Royal Shakespeare Company, a globally prestigious company, and with their support we can make it happen. I am delighted that the RSC have become our partner because I feel much in common between the quality of the RSC and Mr. Miyazaki's aesthetic."
The stage adaptation of My Neighbor Totoro will run for 15 weeks from October 8, 2022 to January 21, 2023.
Share this article